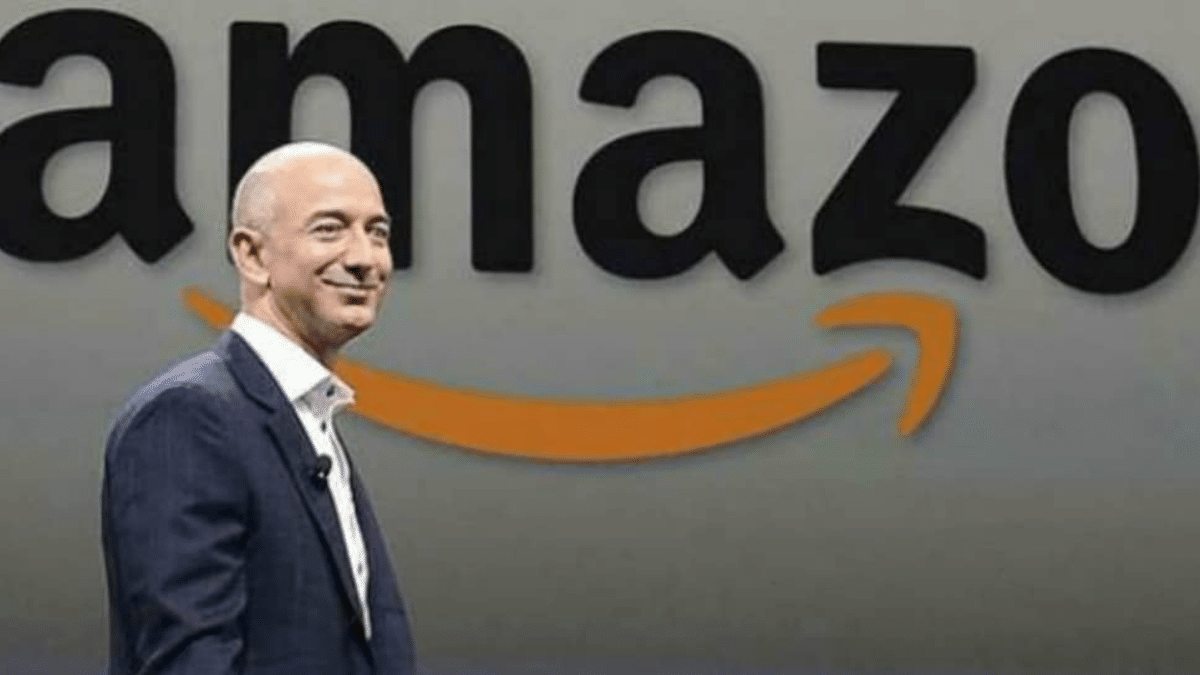 Amazon, Alphabet, Apple, Meta and Microsoft earn more in quarter that laid off 50,000 workers
FINANCE
|
MAY 8, 2023
|
LAST UPDATE: MAY 8, 2023 11:57
NEWSROOM
Amazon, Alphabet, Apple, Meta and Microsoft together earned 7.44% more from January to March than last year, in a quarter in which they announced up to 50,000 redundancies after a black 2022 with falling profits and loss of market capitalisation.
From January to March 2023, these companies posted profits of 66,391 million dollars (60,453.65 million euros at the exchange rate), compared to 61,795 million in 2022, according to the results for this quarter of the year provided by each of them.
In the period as a whole, their turnover was 4.03% higher than last year, at 373,483 million dollars. Their profits, which contrasted with those of 2022 when they fell by almost 20%, were mixed.
While Amazon swung from a loss of $3.844 billion in the first quarter of 2022 to a profit of $3.172 billion in the same period of 2023, and Microsoft earned 9.39% more, to $18.299 billion, Alphabet, Meta and Apple reduced their profits.
Alphabet, Google's parent company, earned $15.051 billion (down 8.4 %); Facebook's Meta, $5.709 billion (down 23.5 %); and Apple, $24.160 billion (down 3.39 %). However, none of them recorded losses and all of them grew in revenues.
A VERY DIFFERENT START TO THE YEAR THAN THE PUNISHING 2022 FOR AMAZON
iBroker analyst Antonio Castelo explains to EFE that the start of the year for these five companies has been very different to the end of 2022, when they suffered a "practically generalised punishment", weighed down by the effects of inflation, and after a "fabulous" 2020 and 2021, pushed by Covid-19.
The effects of this situation are reflected in the stock market. The outlook has changed and so far this year, all of them have recorded increases.
Meta (formerly Facebook), which reached its all-time high in September 2021, when its shares were worth 384 dollars, has seen the value of its shares on Wall Street rise by 90.13% so far this year; Microsoft, by 25.64%; Apple, by 27.26%; Amazon, by 21.69%, and Alphabet (Google), by 17.12%, according to data provided to EFE by this analyst.
Microsoft reached its all-time high on the stock market in November 2021, at 349.67 dollars a share; Amazon, in July 2021, at 188.65 dollars; Apple, 182.94 dollars in January 2022, and Alphabet, in November 2021, at 151.85 dollars. Since then, none of these companies have reached such values.
APPLE, THE ONLY ONE NOT TO HAVE ANNOUNCED REDUNDANCIES
With the exception of Apple, all of them have announced massive layoffs in this first quarter: Microsoft 10,000 in January; Alphabet, 12,000 also in January; Meta 10,000 in March and Amazon, 17,000. These redundancies are in addition to those already announced in 2022 by Amazon, among others, with 11,000.
"What has happened in the American technology sector is that at a time when there was a need for talent and things were going fantastically well, and pushed by covid, they made massive hires, sometimes without defining very well the role that these new employees were going to play," says the analyst.
Then came 2022," he adds, "the lean times and they had to come back to reality and make adjustments and lay off staff. All of this was pushed by the rise in interest rates, which meant an increase in financing costs.
A year later, the numbers have been re-analysed and the trend has changed according to the results of the first quarter and their growth in the stock market.
In any case, he pointed out that companies should not be analysed as a whole, as each one has its own peculiarities. Thus, this analyst considers that the star trend in recent months in the sector is artificial intelligence.
POSITIVE RESULTS AFTER A 2022 WITH A FALL IN PROFITS
These five companies recorded a combined profit of 179,897 million euros (178,992 million dollars) in 2022, 19.3% less than in 2021. Rising costs were the main cause.
This situation contrasts with the first quarter, in which all of them grew in turnover.
Microsoft earned $52,857 million in March, up 7%; Alphabet, $69,787 million, up 2.6%; Meta, $28,645 million, up 2.64%; and Amazon, $127,358 million, up 9.3%. The only one to fall in revenue was Apple, down 2.5 % to 94.836 billion.