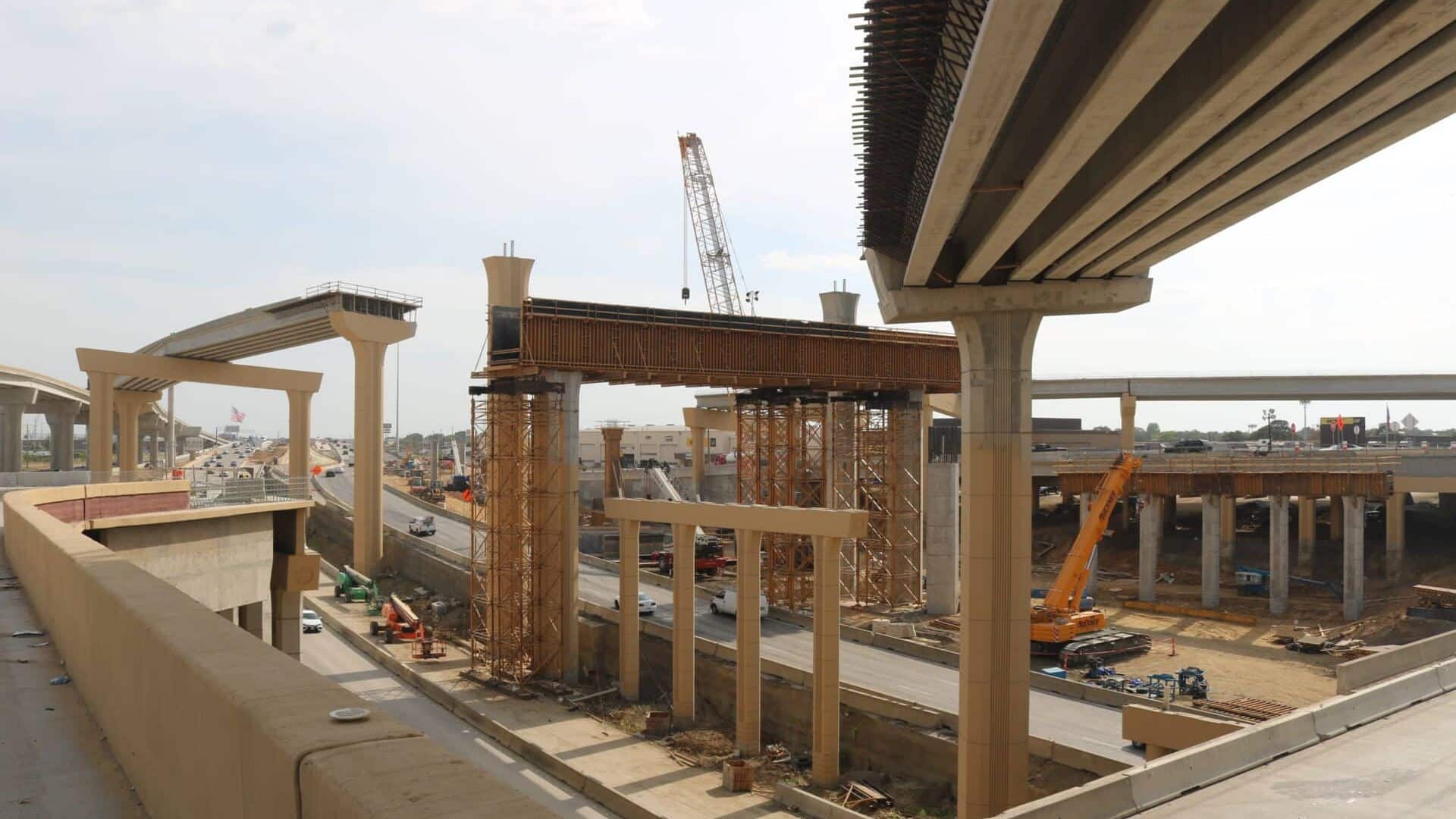 Ferrovial wins new contracts worth more than 1 billion dollars in the US
FINANCE
|
SEPTEMBER 8, 2023
|
LAST UPDATE: SEPTEMBER 8, 2023 8:58
NEWSROOM
Ferrovial, through its subsidiary Webber, will develop nine construction projects in Texas and Florida worth more than US$1 billion (932 million euro) in total. The works include bridge reconstruction, road widening, and improvements that increase safety for surrounding communities. Ferrovial is working on construction projects in ten states, strengthening its presence in the United States.
In Florida, a $79.9 million (74.5 million euro) project is Ferrovial's first major civil engineering project in the state. Its subsidiary Webber will reconstruct one of the busiest road links in the city of Jacksonville: the junction of I-95 with U.S. 1, also known as Martin Luther King Parkway. The work, which has already begun and is scheduled for completion in spring 2025, is in addition to the road maintenance contracts that the company is already carrying out in Florida, in Orange, Hillsborough and Pinellas counties, and in the Port of Miami tunnel.
Webber, a subsidiary of Ferrovial, has recently been chosen to carry out nine construction projects in Texas and Florida.
In addition, the Texas Department of Transportation (TxDOT) recently awarded the Netherlands-based Spanish group's subsidiary eight projects throughout the state:
IH-10 reconstruction in Colorado County, USD 365 million (EUR 340.3 million)
This project will consist of the total reconstruction of 19.3 km of IH-10 between Houston and San Antonio. Work is scheduled to begin in January 2024, with completion in 2027.
IG-10 in Guadalupe County, for USD 245.2 million (EUR 228.6m)
The project in Seguin (Texas) will include the reconstruction and widening of some 6.5 km of road, along with new bridges and concrete pavement.
S. 59 in San Jacinto, USD 190 million (EUR 177.1 million)
With the complete reconstruction of 9.6 km of U.S. 59, this project includes three main lanes and two service roads, as well as the replacement of 23 bridges. Work will begin in January 2024 and be completed in 2028.
S. 75 in Collin County, for USD 58.5m (EUR 54.5m)
This project, covering a 27.3 km stretch of road, will implement operational improvements. Work will begin in January 2024.
Woodrow Road in Lubbock County, for USD 37.9 million (EUR 35.2 million).
This is the reconstruction of 4 km of two-lane rural road, which will be widened to four lanes. Work will start in October 2023 and is expected to be completed in 2025.
IH-27 bridge replacement, USD 24.3m (EUR 22.6m)
With the demolition and reconstruction of the three IH-27 bridges, this project will facilitate the transportation of goods in the Lubbock (Texas) area.
S. 59 in Wharton, for USD 7.1 million (EUR 6.6 million).
The project will improve road safety by installing a concrete median wall to separate northbound and southbound traffic. The hydraulically efficient wall will also facilitate drainage in the event of flooding on the stretch of the highway that has been exposed to flooding for centuries.
IH-635 in Dallas County, USD 4.2 million (EUR 3.9m)
Work is scheduled to start in October and is expected to last eight months. This is a safety barrier that includes the installation of a new median separation along 7.3 km to reinforce the safety of local residents.
Ferrovial's North American subsidiary, Webber, specialises in large civil, hydraulic, energy and infrastructure maintenance works. It provides smart solutions to its clients and the community, with a focus on safety. It is currently working on more than 50 construction projects and manages 40 infrastructure maintenance contracts in North America.