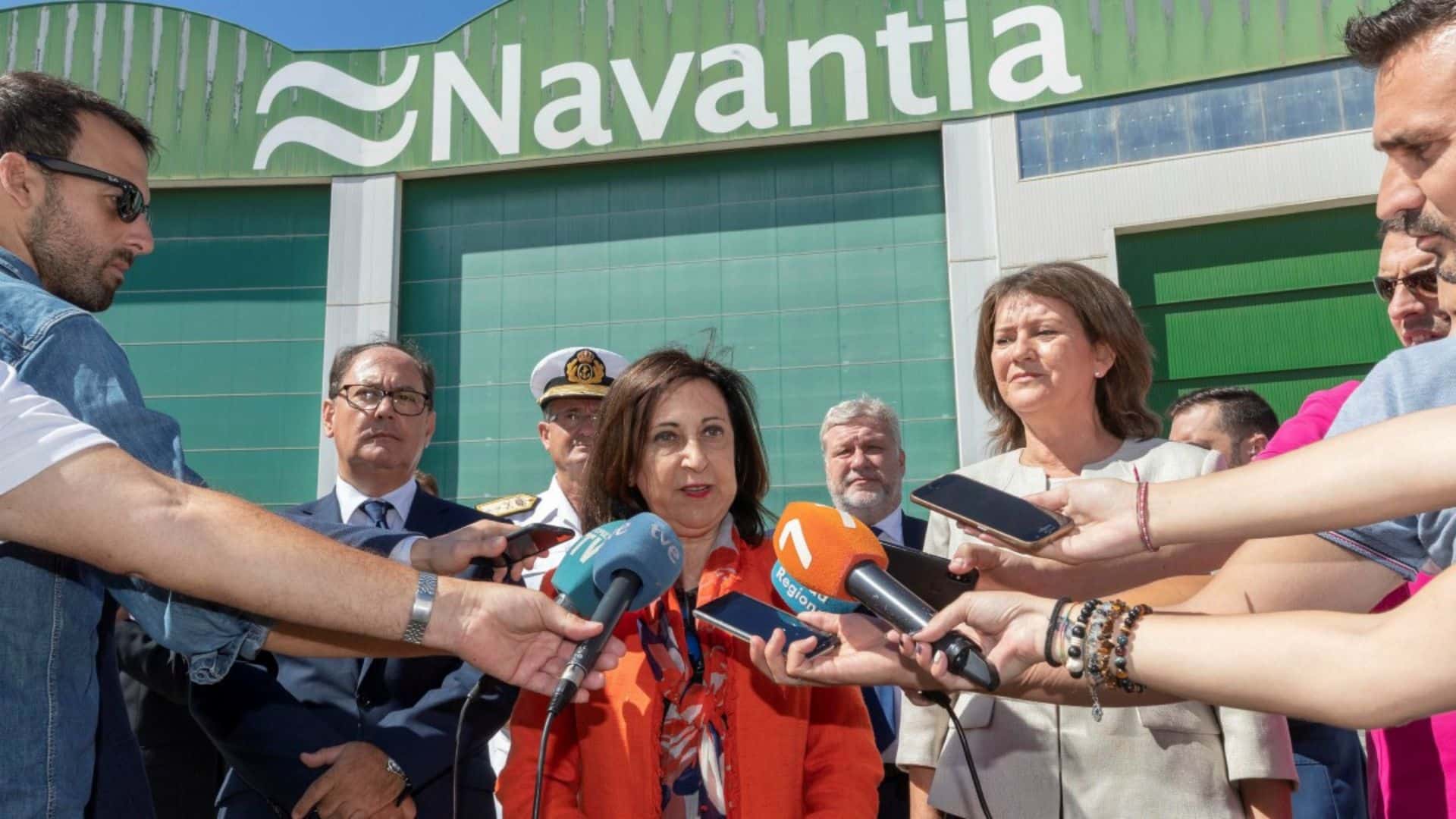 STC's entry into Telefónica, a 'national security' issue
FINANCE
|
SEPTEMBER 11, 2023
|
LAST UPDATE: SEPTEMBER 11, 2023 14:25
NEWSROOM
The acting Minister of Defence, Margarita Robles, has assured this Friday that her department will study with "rigour" and "all seriousness" the authorisation given to the Saudi giant STC Group to acquire 9.9% of Telefónica and has made it clear that "the priority is national security".
The acquisition by the Saudi group of this stake in the Spanish multinational, valued at 2.1 billion euros and which will make it Telefónica's largest shareholder, requires the approval of Defence, although Robles has indicated that no formal request has yet been received by the ministry.
"Obviously we are going to study it with great rigour, with great attention, because this operation does indeed affect a strategic sector, which is defence," Robles told the media after holding a video conference with some of the Spanish ships deployed on missions.
The minister stressed that defence is essential and fundamental, and for this reason, she said, Spanish regulations "have sought to be very strict so that when there is foreign investment that could affect defence and security, all controls are put in place".
Defence awaits STC's request to give the go-ahead for Arab capital in Telefónica
Robles stressed that when the STC group's request arrives, it will be analysed "with all the rigour, with all the seriousness and with a priority for this ministry, which is defence and national security".
"We will see what proposal they make, but in any case, the priority for us is national security," she reiterated.
The minister has assured that she is not aware that Saudi Arabia has withheld the order to the Spanish company Navantia for the construction of five corvettes worth 2 billion euros, according to a report in the newspaper El Mundo on Friday.
"I don't know and I don't think it has absolutely nothing to do with that (the Saudi group's involvement in Telefónica), said Robles, who asked Navantia about it.
In any case, he made it clear that "the Spanish government would never accept any kind of exchange in that sense".