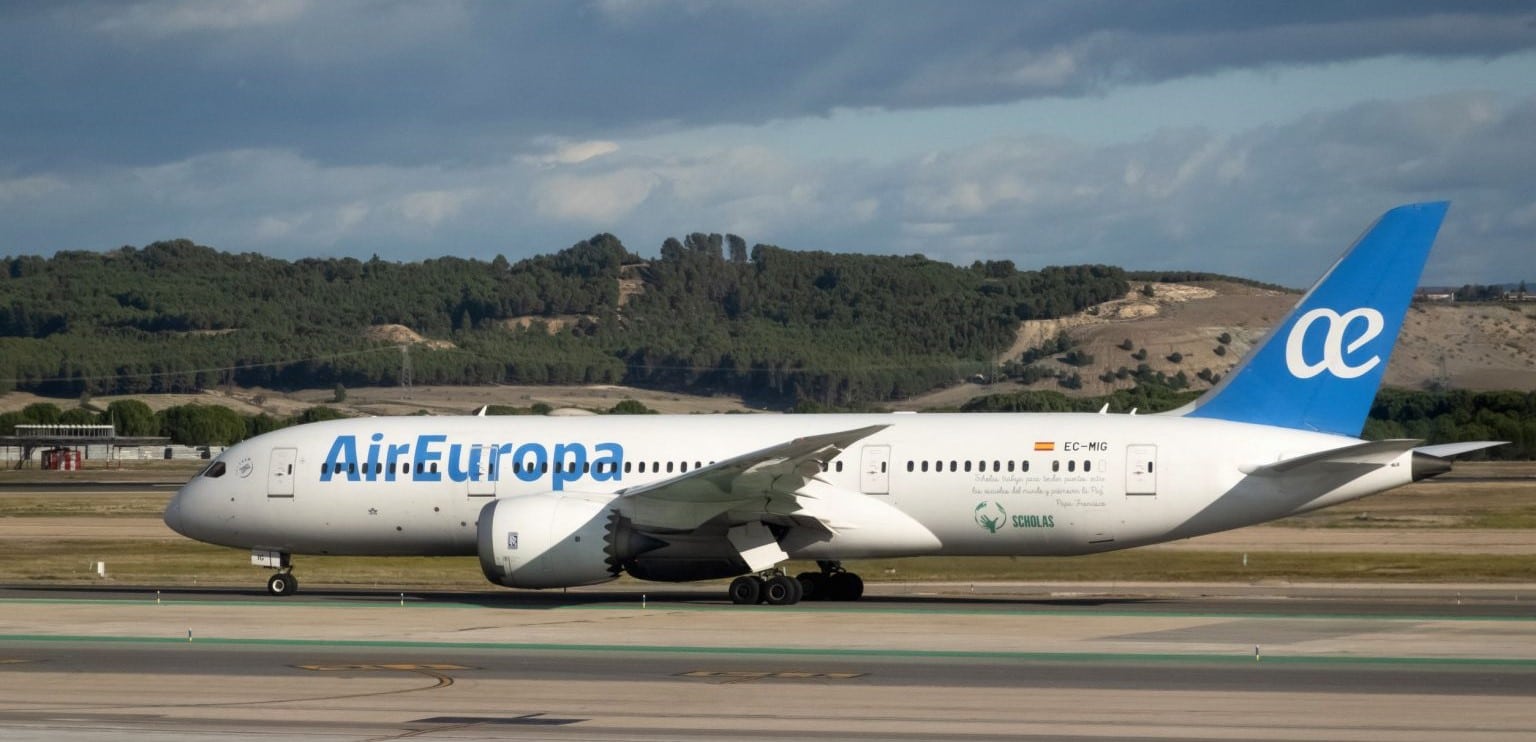 Air Europa, pending Iberia, cancels more flights due to pilots' strike
MOBILITY
|
JUNE 21, 2023
|
LAST UPDATE: JUNE 21, 2023 17:40
NEWSROOM
Air Europa, which is pending the purchase by Iberia, part of the IAG Group, and at the expense of what the EC dictates, has cancelled twelve flights of its schedule for this Thursday due to the new strike that its pilots have been supporting since last Monday and until Sunday 2 July in all the bases and work centres of the company in Spain.
The Spanish Airline Pilots Union (Sepla) has called a new round of 14 days of strike action for 19, 20, 21, 22, 23, 24, 25, 26, 27, 28, 29 and 30 June and 1 and 2 July, at the start of the holidays, due to the "confrontational" stance adopted by the company in the negotiation of the new agreement.
Sepla is demanding an agreement that puts an end to eleven years of loss of purchasing power "without having to give up labour rights included in the IV Collective Agreement".
The union has already called eight days of strike action between 22 May and 2 June, during which 114 domestic and European flights were cancelled, and a first round of four at the beginning of May, which resulted in 68 cancelled operations.
Air Europa has already had to cancel 135 flights due to the pilots' strike
This third strike has forced the airline to cancel 135 flights during the fourteen days of protest, affecting not only several domestic and European routes, but also one long-haul route, specifically a triangular service between Madrid, Asunción and the Argentinian city of Córdoba.
The company is offering three alternatives to affected customers, the first of which is the possibility of changing the date of travel within 30 days on the same route.
The other two are to re-route to another Air Europa destination within 3 days before or after the original date of their flight, or to save the amount of the ticket to be used as credit towards a future purchase for any airport operated by the airline.