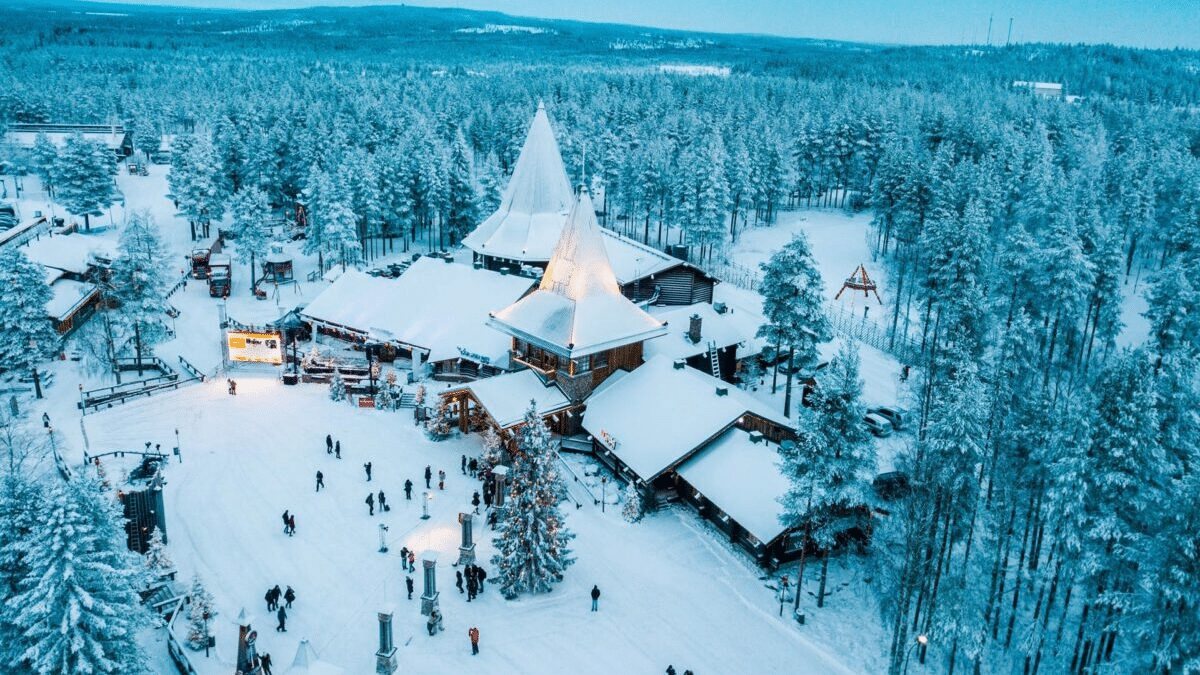 Madrid will have direct flights to Rovaniemi, the city of Santa Claus
MOBILITY
|
APRIL 14, 2023
|
LAST UPDATE: APRIL 14, 2023 12:19
NEWSROOM
Iberia, the Spanish airline, has announced that it will introduce a new winter route from Madrid to Rovaniemi, the capital of Lapland in Finland. The new route will be launched on December 2, 2023, and run until February 10, 2024, with two weekly flights on Wednesdays and Saturdays. This will be the first regular route between the two destinations, and customers can purchase one-way tickets from 199 euros. In total, almost 7,000 seats will be available for purchase.
Rovaniemi, the official hometown of Santa Claus
Rovaniemi is the official hometown of Santa Claus, as declared in 2010. The town is located in the Arctic Circle and is a popular destination for travelers seeking a unique winter holiday experience. Santa Claus's Village, located in Rovaniemi, is a popular attraction that offers a variety of activities, such as husky and reindeer sleigh rides, snowmobile tours, and visits to ice and snow constructions. The village is open all year round and welcomes visitors from all over the world.
The new Madrid-Rovaniemi route is expected to boost tourism between Spain and Finland, especially during the winter season. According to airport traffic data, Spain is the fourth largest source of visitors to Rovaniemi, after the UK, France, and Germany. The new route is expected to increase the number of Spanish visitors to Rovaniemi and provide them with a convenient and direct way to reach the popular holiday destination.
Iberia's new winter route is part of the airline's efforts to expand its network and offer customers more travel options. The airline is a member of the International Airlines Group (IAG) and operates flights to over 90 destinations in more than 30 countries. Iberia's fleet consists of Airbus A320s, A321s, A330s, and A350s, as well as Boeing 787s. The airline is committed to providing its customers with a comfortable and safe travel experience.
Madrid-Rovaniemi route
In addition to the new Madrid-Rovaniemi route, Iberia has also announced other new routes for the winter season. These include new flights from Madrid to the Dominican Republic, Costa Rica, and Cancun, as well as increased frequencies to destinations such as New York, Miami, and Chicago. The airline's winter schedule is designed to provide customers with a wide range of travel options and destinations.
Overall, Iberia's new Madrid-Rovaniemi route is expected to be a popular choice for travelers seeking a unique and unforgettable winter holiday experience. With direct flights from Madrid to Rovaniemi, travelers can easily reach the magical land of Santa Claus and enjoy a variety of winter activities. The new route is also expected to boost tourism between Spain and Finland and strengthen the relationship between the two countries.