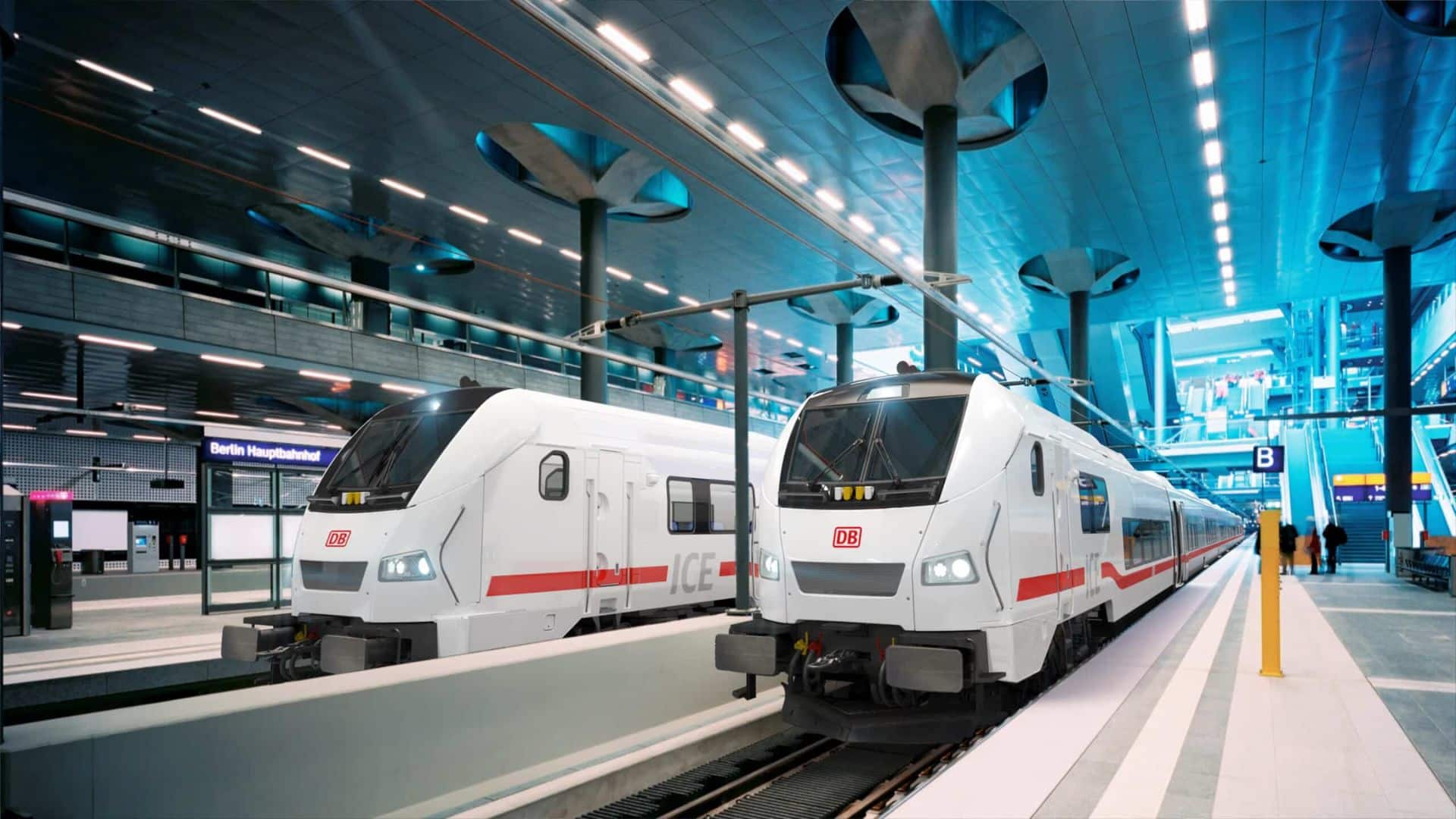 Talgo signs the financing to start the largest order in its history valued at 1.4 billion euros
MOBILITY
|
SEPTEMBER 14, 2023
|
LAST UPDATE: SEPTEMBER 14, 2023 10:01
NEWSROOM
Talgo has signed the financing agreement necessary to start manufacturing 56 trains for the German railway operator Deutsche Bahn, the largest contract in the history of the Spanish train manufacturer, valued at around 1,400 million euros.
As the train manufacturer has informed the Spanish National Securities Market Commission (CNMV), the agreement on the financing structure, a condition precedent established in the contract signed last May with Deutsche Bahn, will enable the project to begin.
The contract signed with the German operator envisages the manufacture of 56 trains for a value of approximately 1.4 billion euros as part of the framework contract signed in 2019 between the two companies, which provided for the manufacture of up to 100 trains.
After a first order for 23 trains in 2019, this new contract will allow Talgo to increase to 79 the units to be manufactured for Deutsche Bahn, which has launched a plan to expand its fleet of high-speed trains.
These 56 new units will be identical to the 23 currently in production and will gradually come into operation from autumn 2024.
Talgo 230 model
The new trains, under the Talgo 230 model, will be operated by Deutsche Bahn throughout Germany under the ICE brand name, which designates long-distance and high-speed services.
These new trains will have more space, they will consist of a locomotive that provides traction to 17 passenger coaches, of which the last one incorporates a driver's cab to make operations more flexible, a configuration unknown in Spain but common in Germany.
In addition, all the cars will have a low floor at platform level, making them fully accessible, explains the Spanish manufacturer.
The locomotive, developed entirely by Talgo, is multisystem and interoperable, which will allow trains to travel not only within Germany, but also on international services connecting Berlin with Amsterdam without stopping at the border.
The composition will also be compatible with locomotives from other manufacturers to operate, for example, on non-electrified lines.
Each train offers 562 seats, 85 of them in first class and 477 in second class, including a cafeteria car and a car exclusively for people with reduced mobility.
These new cars incorporate for the first time a new type of window designed to improve on-board mobile telephone and data coverage.
According to Talgo's president, Carlos Palacio Oriol, when the agreement was announced last May, this contract is great news for the Spanish railway industry and its technologies, due to the success it means to consolidate a national reference in the most dynamic and demanding long-distance railway market in Europe.