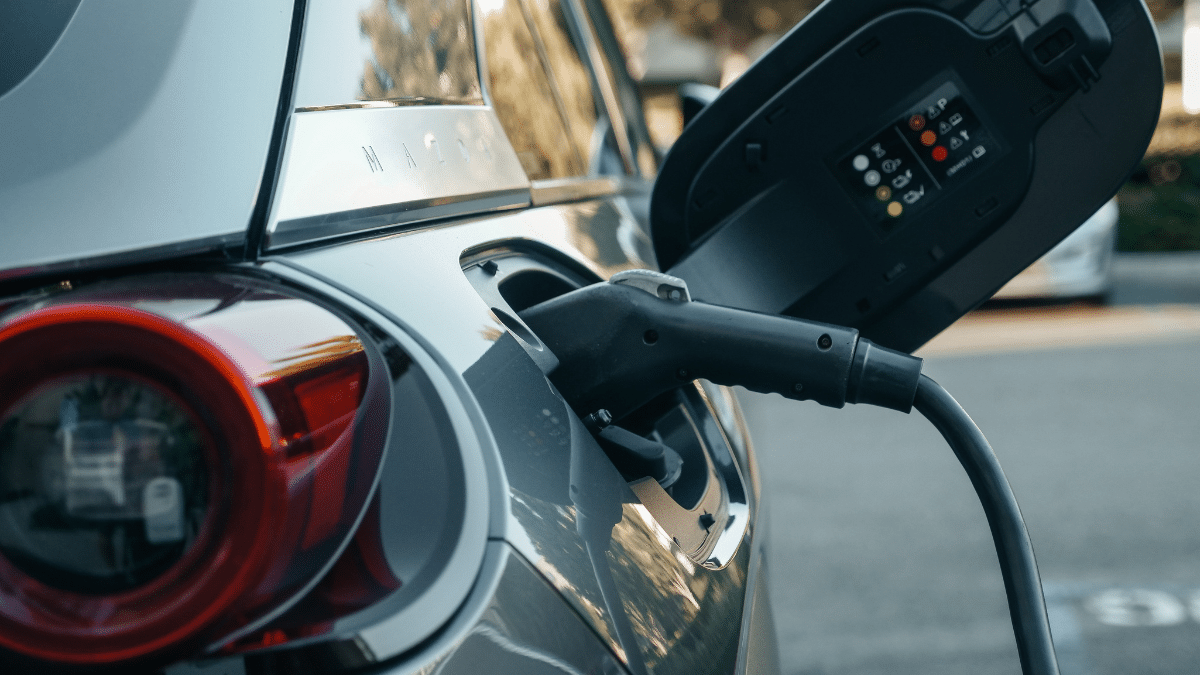 The electric vehicle scam: not so clean, not so safe and not so safe by 2035
MOBILITY
|
FEBRUARY 24, 2023
|
LAST UPDATE: FEBRUARY 24, 2023 11:56
NEWSROOM
The recent decision of the plenary session of the European Parliament to ban the marketing of combustion and hybrid vehicles from 2035 onwards has provoked a barrage of criticism against the government, especially from the automotive industry, which accounts for 10% of Spanish GDP and which warns that the application of this rule in Spain is "irresponsible" and puts thousands of jobs at risk.
Despite the fact that in recent years most car companies have launched their own electric cars and Brussels is constantly promoting their sale and use, all in favour of "environmental protection", the x-ray of the electric car sector in Spain makes it a remote possibility that in twelve years conventional vehicles will no longer be on the road in Spain.
Prices only affordable for the rich
Electric cars are not exactly affordable. On average, a vehicle with these characteristics is around 10,000 euros more expensive than its petrol equivalent. That is why their sales are inevitably higher in rich countries, and Spain is not one of them: Spain's per capita wealth has grown three times less than the European average in the last 20 years, and in 2022 the Spanish GDP per capita, which in the last year was 27,910 euros, barely increased by 5.7% compared to 15.6% in the Eurozone.
The economic situation is reflected in vehicle sales: in Spain and according to Treasury data collected by Motorpasión, 640,599 cars under 25,000 euros were sold in 2022 in a total market of 873,021 cars. In other words, 73% of new cars sold in Spain last year cost less than 25,000 euros. And yet, the majority of electric cars on sale cost more than 35,000 euros.
As things stand, Spain comes out very badly in the comparison of electric car purchases with Europe: 31,000 electric cars were registered in 2022, according to DGT data, which represents 3.8% of total registrations (813,000 cars). Meanwhile, in the Netherlands, sales account for almost 20% of the total, 19% in Sweden, 14% in Austria, and 10% in countries such as Germany, France and Italy.
The top countries in terms of market share are also those with the highest incomes. The only country that breaks this trend is Portugal, whose share of electric cars is around 9%.
The environmental impact of vehicle manufacture and recharging
Nobody doubts the need to reduce CO2 emissions. In transport, and as most governments around the world have decided, the solution lies in the battery electric car.
However, electric cars also have an environmental impact derived, for the most part, from the processes of production, recharging and, in particular, recycling at the end of their useful life.
The first footprint of an electric car comes from its manufacture. For example, a carbon footprint report by Volvo in 2021 stated that building an electric car pollutes 70% more than the same petrol model. The document gave as an example the production of the Volvo XC40 combustion model, which generates 14 tonnes of CO2, and revealed that the production of its electric alternative, the C40, generates 25 tonnes of CO2. The firm justified that this impact is more than offset over the lifetime of the vehicle as electric cars produce zero emissions while on the road.
In addition to the pollution derived from manufacturing, there is also the pollution emitted during the recharging process. In Spain, the production of 1kWh produces 154 grams of CO2; this means that an electric car with a battery of between 50 and 60 kWh will generate around 7 million tonnes of CO2 pollution over its useful life, according to data from GreennCap collected by Autobild.
The obvious conclusion reached by Volvo in this report is that for electric cars to have an effect on environmental protection, the use of renewable energy in the charging and manufacturing process is essential – a goal that is not feasible today.
What do we do with lithium batteries?
The end of a vehicle's useful life is the main moment of its environmental impact. The recycling of electric vehicle battery components such as lithium and its different variants resulting from the combination of aluminium, cobalt, nickel or magnesium, among others, is still a pending issue.
The process is complex and expensive. In addition, the battery contains acids and various toxic substances that have to be stored and cannot be recycled, so the industry is also faced with the creation of graveyards for these substances.
Added to this is the problem of lithium supply. While Europe is moving towards the use of these vehicles, so are China and the United States. According to a study by the Climate and Community Project and the University of California Davis, the huge demand for lithium in the United States would lead to "water shortages, the appropriation of indigenous lands and the destruction of ecosystems" and could even jeopardise the goal of "limiting global warming to 1.5°C".
In Europe, up to 18 times more lithium will be needed by 2030 than is currently used to meet the EU-27 energy transition plans, and by 2050 this figure will increase 60-fold.
"While lithium reserves do not seem to be a problem – new and larger lithium deposits are being discovered every day – its extraction is more environmentally sensitive. Lithium mining requires a lot of water and is harmful to the environment. Lithium is often found in fragile ecosystems," explains Daniel Murias in Motorpasión.
In the European Union, only 5% of the lithium batteries that come onto the market are recycled; most of this metal ends up in crates, in landfills or incinerated.
Accidents: more dangerous and more expensive
In August, a study by French insurer AXA found that accidents involving electric cars are more dangerous for their occupants and more expensive to fix.
The insurer said its customers who own electric cars cause 50 per cent more accidents involving damage to their vehicles than those with combustion models. Their high power output increases the risk of impacts and their extra weight compared to combustion models aggravates them.
In addition, the placement of the batteries, which are often located in the underbody of the vehicle, makes any damage in that area potentially more expensive to fix.
Electric fires: a nightmare for firefighters
Although not common in electric cars, nor in combustion cars, fires in electric cars are much more difficult to extinguish than in traditional cars. Lithium batteries generate a lot of heat during combustion and cause a so-called thermal runaway. Not only does the fire cause flames, but one of these cars, when burning, generates an enormous amount of heat.
When the first fires broke out in these vehicles, the fire brigade was not sure what to do. Over time they have adapted, but it has not yet become easier to extinguish the flames.
At the end of January in Sacramento, USA, three fire engines had to deal with a burning Tesla for more than an hour, although it is not known how long it took to extinguish the fire. They used almost 23,000 litres of water to bring it under control.
Although manufacturers claim that fires in these cars are no more common than in combustion cars, some companies have decided to save themselves the risk. Also in January and in Norway – the champion country in the sale of electric cars in Europe with a market share of around 80% in 2022 – the shipping company Havila Kystruten decided to ban the transport of electric vehicles on its ships after a fire originated in the lithium batteries of several vehicles.
The shipping company's decision came months after the 2022 Felicity Ace freighter sank in a blaze at sea with 4,000 vehicles on board. The lithium batteries of the electric vehicles on board prolonged the fire and made it difficult for emergency crews to extinguish.
Insufficient range and infrastructure
The best-known problem with electric cars is their range and the shortage of charging points. According to experts, between 220,000 and 250,000 charging points would be needed if only electric cars were to be on the road in Spain by 2035. At present there are only 18,000 for 600,000 vehicle users, a figure far below the 45,000 that should have been available by 2022, according to the National Integrated Energy and Climate Plan. And 20% of them do not even work due to lack of maintenance or other problems.
In terms of their distribution throughout Spain, there are currently 1.1 points for every 100 kilometres of road, one of the worst figures in this respect in the whole of the European Union. This problem does not only affect private drivers. In January it became known that the Guardia Civil has 380 electric cars at a standstill, which it had acquired to replace the old fleet of vehicles dedicated to public safety. They have nowhere to charge them. The Ministry of Ecological Transition had planned to install charging points in 50% of the barracks in Spain by 2022, but they are behind schedule.
In addition, civil guard associations do not see them as useful for certain services due to their lack of autonomy – between 250 and 300 kilometres – and they claim that they are afraid of getting stuck in certain chases with vehicles in which the more you accelerate, the more the autonomy drops.
Faconauto has recalled these problems following the announcement of the Brussels decision for 2035. "It is necessary to set up a recharging network of 250,000 points in Spain, help vehicles to come down in price -there must be incentives to buy vehicles-, and then give time to the technology so that the autonomy of the cars is greater. It seems that 12 years is enough time, but not enough time for consumers to be able to opt for electric vehicles for all their journeys", said its president, Gerardo Pérez.