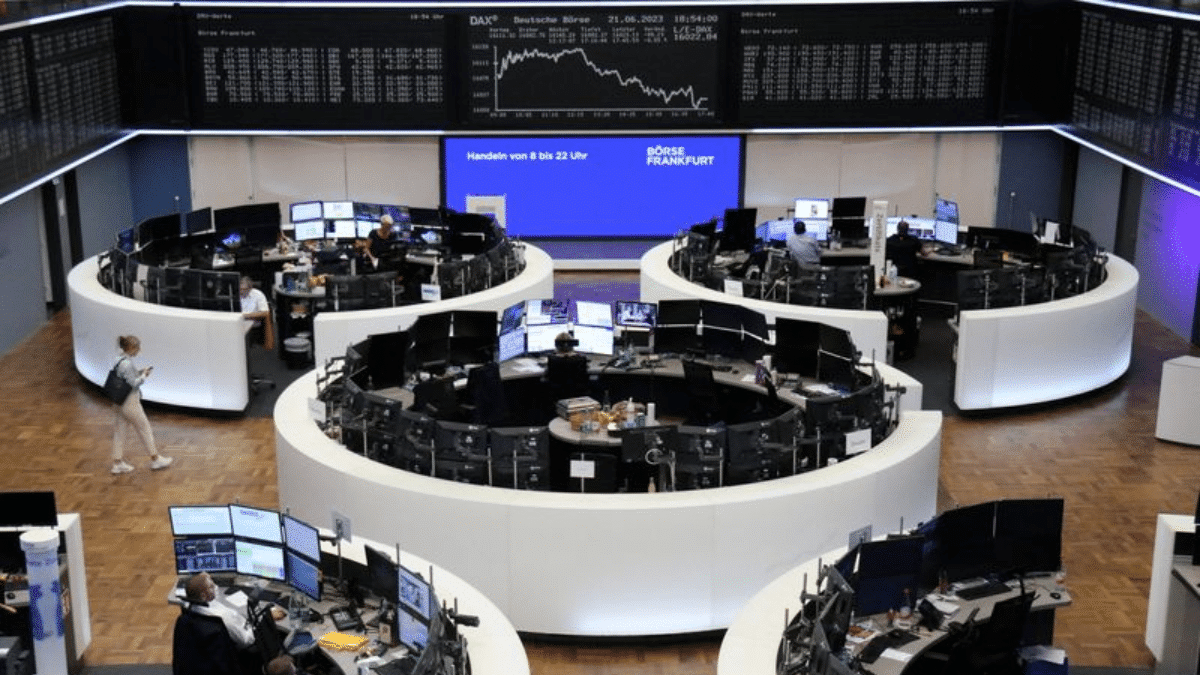 European stock markets fall as central bank decision is awaited
NEWSROOM
European stock markets open with losses as investors opt for profit taking after a bullish streak. US futures are also trending lower as Wall Street returns to trading after a break. Here are some points to consider today.
The EURO STOXX 50 index is down 0.53%, the DAX is down 0.63% to 15,937 points, the CAC 40 is down 0.51%, the FTSE London is down 0.40% and the FTSE Mib is down 0.42% to 28,262 points at the open today.
Important data is expected today, such as the global composite and services PMI and purchasing managers' indices (PMI). According to Juan J. Fernández Figares of Link Securities, these indicators are expected to show that the services sector, which has been a driver of economic growth in developed economies, continued to expand in June, albeit at a slower pace than in May, as preliminary data from China and Japan have shown.
Industrial production in Spain and France will also be released, and the European Central Bank will hold a non-monetary policy meeting in Frankfurt, while German Bundesbank President Joachim Nagel will appear.
In terms of recommendations in Europe, Jefferies suggests holding AstraZeneca shares with a downwardly revised target price of 10,500 pence, as it expects lower earnings for the company during earnings season. In addition, UBS raises its target price on SAP, the German software and IT company, to 140 euros from 130 euros and recommends buying shares due to strong market performance.
In Asian markets, the Tokyo Stock Exchange's Nikkei 225 index falls to 33,338.70 points, while South Korea's Hang Seng loses more than 1.5 per cent. In China, its PMI activity is reported at 53.9 points, indicating a slower expansion compared to May. In Japan, the PMI declines from 55.9 to 54 in June.
In the US, futures show a decline as Wall Street reopens after the holiday. Today, important data, such as May factory orders and the minutes of the latest Federal Open Market Committee meeting, are expected to provide clues about the US central bank's next moves. New York Fed President John Williams is also expected to make an appearance.
In the previous session, the Dow Jones index closed at 34,418 points, with gains of 0.03%, while the S&P 500 rose 0.12% to 4,456 points. The Nasdaq OMX index, where technology companies are listed, rose 0.21%.