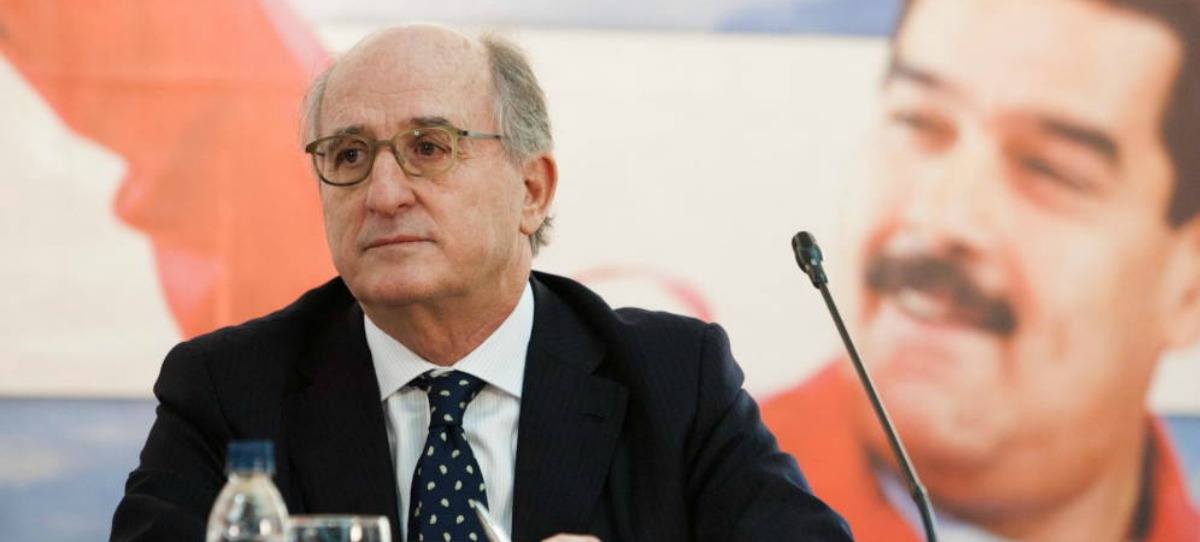 Antonio Brufau will continue as Repsol Chairman until he is 75
FINANCE
|
MARCH 27, 2019
|
LAST UPDATE: MARCH 27, 2019 18:24
pnicolas
Repsol Chairman, Antonio Brufau, will be re-elected as Board member for the last time at the company's next general shareholders meeting, to be held on 30 May, and will thus cease chairing the company in 2023, as reported by the oil company on Wednesday.
In a press release, Repsol informed that Mr Brufau has forewarned the board that this will be his last re-election and he will leave his position after the new 4-year term. Brufau, who became chairman of the oil company with the electoral turnaround in 2004, when José Luis Rodríguez Zapatero was elected ahead of Mariano Rajoy following the 11-M terrorist attacks, will leave his position aged 75. He has been a board member at the company since 1996.
Previously, from 1997 to 2004, he was Chairman at Gas Natural, whose main stakeholders at the time were La Caixa and Repsol.
In January 1999, he was appointed General Manager of Grupo La Caixa and, in 2004, he left Gas Natural when he was chosen as chairman of what was then Repsol YPF, replacing Alfonso Cortina, a close ally of the PP conservative party.
The oil company restructured its organisation in 2005, eliminating the position of CEO, and all executive powers were thus transferred to Brufau as Chairman.
Over these years he has intensified relationships with the Bolivarian countries, primarily Venezuela, where the company has financed the state-owned oil company PDVSA (provision of 1.1 billion for risks in this country) that Maduro has always used as an example; and also in Bolivia with Evo Morales. He was also Chairman when Cristina Fernández, former President of Argentina, ordered the expropriation of YPF, one of the jewels in the Repsol crown.
It would not be until 10 years later, in 2015, when the position of CEO was recovered at Repsol, held since then by Josu Jon Imaz, who was transferred all executive duties.
The meeting agenda includes re-electing Antonio Brufau, Josu Jon Imaz (current CEO), José Manuel Loureda, John Robinson West and Henri Philippe Reichstul as board members for a 4-year period.
Coinciding with the announcement of Brufau's last re-election, Repsol has also appointed an independent coordinator board member, Mariano Marzo Carpio, and has communicated that the board of directors will be reduced to 15 members.
In addition to re-electing Brufau, Imaz and another three board members, the Repsol meeting will vote the appointment of two new external independent board members, Aránzazu Estefanía Larrañaga and María Teresa García-Milà Lloveras, so the new 15-member board of directors will include five women, taking their presence up to 33%.
The members whose 4-year mandate is up and have not been proposed for re-election are former Minister for Industry and Energy Luis Carlos Croissier and Ángel Durández.
The board of directors will also propose a gross dividend of 0.525 euros per share to the meeting for approval as part of its flexible dividend programme, which allows shareholders to choose whether to collect their remuneration in cash or company shares.
This remuneration is added to the traditional gross dividend of 0.425 euros per share, part of the same programme, which  Repsol approved as a charge to the 2018 accounts.
Combining both dividends, shareholders will receive 95 cents per share, 5.56% more than for 2017.
To mitigate the diluting effect of the flexible dividend, Repsol will propose a reduction in capital stock by amortising equity shares for a sum equivalent to those issued in 2019 to cover the programme.
Shareholders will also be asked to approve the accounts for 2018, the year in which Repsol had a net profit of 2.34 billion euros, its best result in the last eight years.