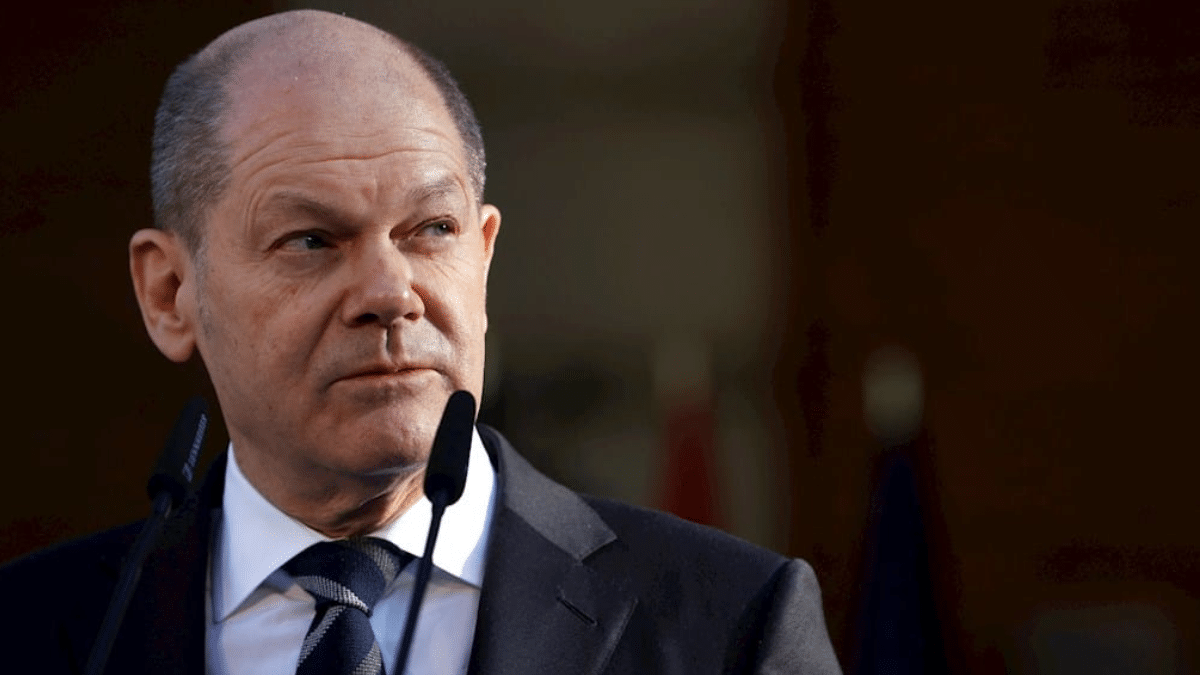 The German locomotive comes to a halt
FINANCE
|
MAY 26, 2023
|
LAST UPDATE: MAY 26, 2023 13:32
NEWSROOM
Although the German economy is coping with the consequences of the war in Ukraine notably better than initially expected, it has not been able to avoid entering a technical recession, weighed down by lower private consumption due to high inflation, which has left GDP in the first quarter of the year falling by 0.3%, according to final data published today by the Federal Statistical Office (Destatis).
These figures correct the provisional ones previously released by that department, which pointed to a stagnation of gross domestic product (GDP) between January and March 2023, after the 0.5% fall that had been recorded in the last quarter of 2022.
"After the contraction reflected with the end of 2022, another negative quarter was recorded," Destatis president Ruth Brand said in a statement.
The contraction in GDP came as a result of the fall in consumption due to inflation, which, although it began to be contained, after peaking in October at over 10 %, stood at 7.2 % year-on-year in April.
Thus, private consumer spending fell by 1.2 % in the first quarter of the year, adjusted for price, seasonal and calendar effects.
Households' reluctance to buy was evident in several areas, and in food and beverages, clothing and footwear, as well as furniture, they spent less than in the previous quarter.
GDP falls due to lower consumption
In addition, households bought fewer new cars, probably due to the elimination of premiums for hybrids and a reduction in those for electric vehicles at the beginning of 2023, among other factors.
Public consumer spending also fell notably, by 4.9% compared with the previous quarter, although there was more investment.
Thus, after a weak second half of last year, investment in construction increased notably with 3.9 % in the first three months of 2023, also due to the good weather.
Investments in capital goods – mainly machinery, equipment and vehicles – also increased significantly at the beginning of the year with 3.2 %.
There were also positive impulses from exports, with an increase of 0.4 % compared to the last three months of last year, mainly thanks to the plastics and metal products sector.
Imports, on the other hand, fell by 0.9 %, according to detailed data from Destatis, which highlights the decline in mineral fuels, such as crude oil and petroleum products, as well as chemical products.
Employment rises
Employment also rose, reaching 45.6 million people in work, a year-on-year increase of 446,000 citizens or, in percentage terms, 1 %.
According to these data, which corroborate the trend of the Federal Employment Agency's data, the rate of increase in employment is thus maintained.
Meanwhile, in year-on-year terms, the price-adjusted economy contracted by 0.2 % in the first quarter of the year.
Adjusted for price and calendar effects, the decline was larger – 0.5 % – as there was one more working day than a year ago.