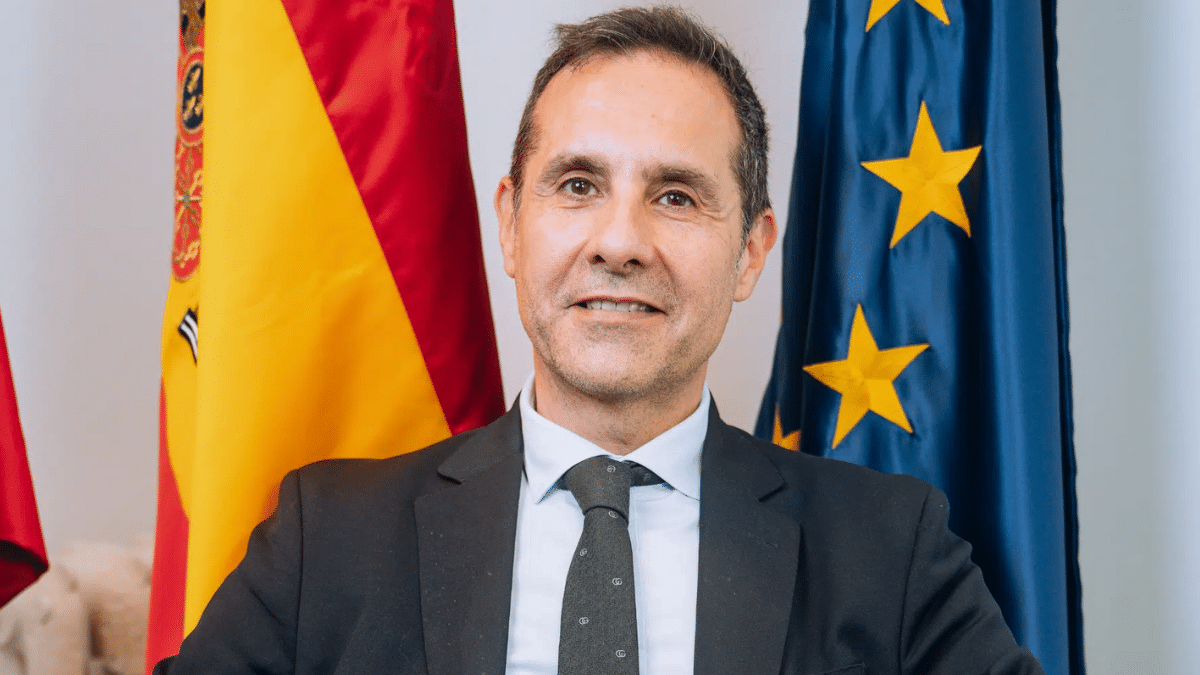 Juan Antonio García Jabaloy: International communication in economic criminal law "has been a real revolution"
LAW
|
JUNE 23, 2023
|
LAST UPDATE: JUNE 23, 2023 8:40
NEWSROOM
Juan Antonio García Jabaloy, a partner at Ospina Abogados, started dealing with economic criminal law cases at the end of 2004, when he was a prosecutor at the Audiencia Nacional (AN). Recalling the international crime and terrorism cases he handled, he mentions that several investigations were handled by a "very slow" system. "Now, coordination is more effective, with direct contacts, and that has been a real revolution," he says.
"Before, for a judge to be able to request information from a judge in another country, the request had to go through the Spanish Ministry of Justice and the Spanish Ministry of Foreign Affairs to reach the same ministries in the other country before it was forwarded to its addressee," he says. He says that one of the reasons for these mechanisms is that "there was not necessarily mutual recognition or obligations".
The means of investigation with an international connection are just one of the improvements in a field in which, in García Jabaloy's words, "every day we learn more and we have better tools". "It's a situation in which we can say that every time in the past was worse," he says.
His new stage with the firm Ospina Abogados, which he joined as a specialist in economic criminal law, responds to what he calls a "professional restlessness", which has taken him to different destinations and jurisdictions, including outside Spain as head of the Spanish delegation of Eurojust.
SPECIALISATION IS KEY
In his words, this is an area that has seen considerable evolution, especially among judges and prosecutors. "Economic crimes require them to have notions of accounting, the functioning of companies and the operations of the economic world," he says. All extrapenal subjects in which lawyers should also be trained in order to offer a better defence to their clients.
"The Public Prosecutor's Office and the Criminal Council are increasingly involved and prepared for these crimes," he says, pointing out that these bodies are increasingly approaching specialisation through different courses. "It is a complex type of crime, with cross-border dimensions, with transfers from banks and companies outside Spain that could be participating in a possible fraud, and legal cooperation is needed inside and outside the European Union to obtain and provide information.
The Madrid Bar Association, where García Jabaloy is co-president of the criminal law section, also gives courses on economic criminal law, but they do not have the same scope as among judges and prosecutors. "We do what we can with the means we have", says the lawyer, insisting on the need to "put more focus on specialisation".
However, despite all the training and specialisation, it has not been possible to establish a general profile for people who become criminals through such actions. Rather, this profile "is more varied than ever", but the difference is that the procedures "almost always include the legal person, who is now subject to investigation", according to García Jabaloy.