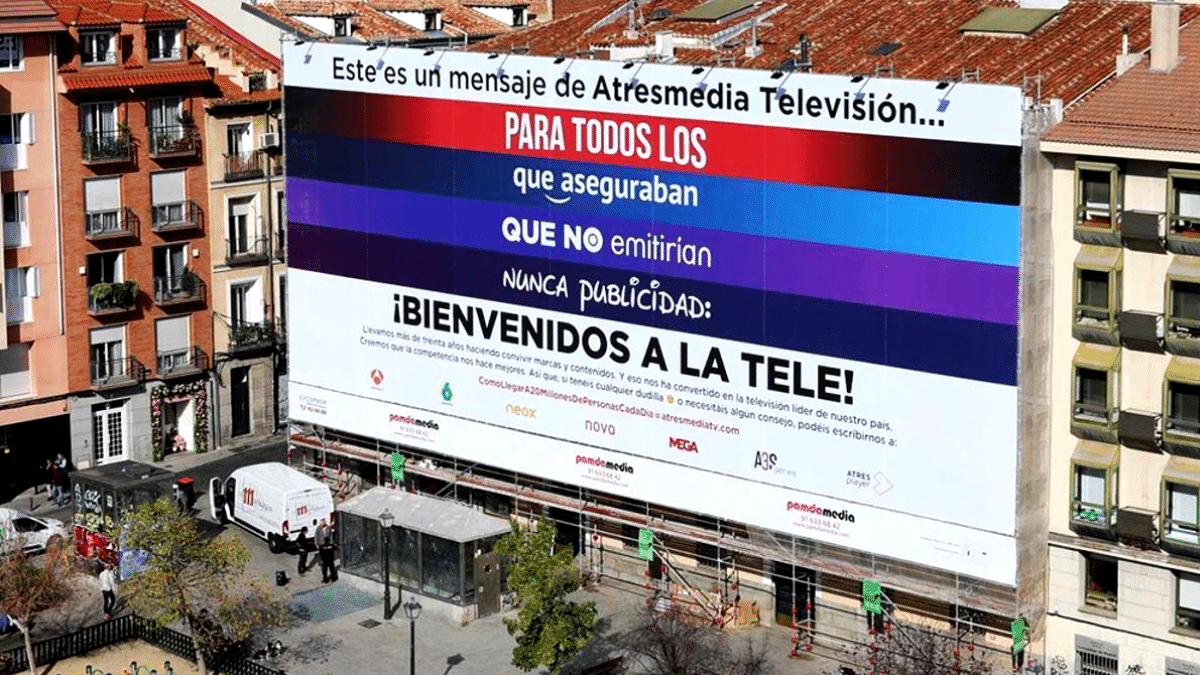 8% of Netflix users in Spain sign up for the ad-supported plan
MEDIA
|
JANUARY 24, 2023
|
LAST UPDATE: JANUARY 24, 2023 9:38
NEWSROOM
In this news item we talk about: Netflix
Netflix introduced its basic plan with ads in Spain just over two months ago. Users who sign up for it will see their monthly fee reduced to 5.49 euros in exchange for watching between four and five minutes of ads per hour of broadcasting.
This new plan is intended to increase its subscriber base and also to diversify its sources of income. On this last point, Netflix's objective is to capture around 20 million euros in advertising revenue in its first year with this model in Spain. Globally, the idea would be to reach around 3 billion dollars a year.
Half of the users who have the Basic Plan with Ads were not previous customers of the platform.
In terms of user reach, a study by GECA claims that 8.6% of users who access Netflix in Spain do so under the new plan with ads. The great news for the platform is that -according to the report- half of this group of users were not previous Netflix customers. In other words, they are new subscribers thanks to this cheaper package.
On the other hand, of those who did have a contract with Netflix and have switched to the tariff with advertising, 29% came from the Basic Plan without ads, another 7% came from the Standard Plan and only 0.8% from the Premium. The rest either do not know which plan they had or access Netflix via a shared account.
This survey data obtained by GECA is similar to other studies conducted in the United States. Research firm Ampere Analysis has calculated that the daily volume of Netflix subscriptions increased by 58% between 3-5 November compared to the three days prior to the launch of that version. And that boost would have contributed to an increase of 910,000 customers in the crowded home market in the final quarter of 2022.
Specifically, Ampere's estimate is that 8% of customers who signed up or switched their subscription on those days would have chosen the Basic with Ads plan. And of these, 64% would be former users who have returned to the platform, while the remaining 36% would be people who had never subscribed to Netflix before. Of those who downgraded, 67% were previously Basic subscribers, compared to 21% for Standard and 12% for Premium. The figures are similar to those published by subscription analytics company Antenna a few weeks ago.
In any case, the company has not yet provided any figures on the number of users who are currently subscribed to this plan. What it did note in its recent results is that it expects the advertising model to eventually account for at least 10% of total revenue, which would mean more than $3 billion based on last year's revenue. A previous estimate in internal documentation put the commercially monetisable user base at around 40 million by the end of this year, of which 25-33% would be located in the US.
Half of users support the arrival of advertising
Be that as it may, the majority of OTT users in Spain consider the arrival of advertising on platforms such as Netflix to be positive. This was stated by 50% of those surveyed by GECA. This group especially applauds the price reduction. But there are other profiles that believe that this is a negative strategy (29%), as they do not like advertising in this type of environment, even though it allows for savings. And there is another 20% who only accept advertising if the service is totally free.