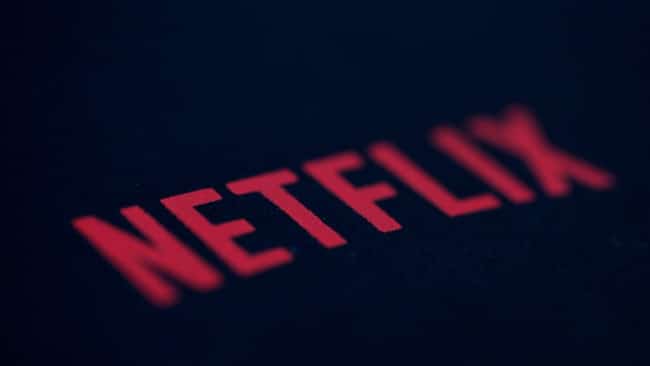 Advertising comes to Netflix: media agencies believe it could bring in €20m in the first year in Spain
MEDIA
|
NOVEMBER 3, 2022
|
LAST UPDATE: NOVEMBER 3, 2022 10:45
NEWSROOM
In this news item we talk about: Netflix
Netflix will host advertising from next week in Spain and other countries. Initially, it had planned to take this step later, but brought it forward to 10 November to do so before other competitors, such as Disney Plus.
In its landing in the advertising world, media agencies will be a key player in its success. To begin with, industry professionals consulted by this newspaper agree that the platform's decision is a "boost" for the advertising industry. Ramón Alonso, director of Amplifi (Dentsu), argues that this step "corroborates that without advertising budgets it is very difficult for content to be democratised and reach a greater number of people". The advertising model is, in his opinion, "the main driver for the generation of the best content".
Indeed, the leading streaming platform needs advertising to diversify its revenues. According to a study, Netflix could earn around 2.7 billion dollars from the sale of its advertising space by 2025. In Spain, media agencies questioned by this media outlet estimate that its investment could reach 20 million euros in its first year, although they recognise that it is very difficult to make predictions in this regard. It should be remembered that the platform had a total turnover of 579 million euros in Spain last year, according to its accounts deposited in the Mercantile Register.
It will not take share away from traditional TV
It seems that Netflix's advertising strategy will be based on attracting large advertisers. In this regard, Alma Vázquez, Chief Transformation Officer at IKI Media, points out that the platform "expects to achieve more demand than supply and requests a high minimum investment, at a cost far above that of linear television". Along these lines, Enrique Díaz, Director of Digital and Innovation at Equmedia, believes that with the "level of minimum investments and CPM costs, few advertisers will be able to get close". The estimated CPM could be around $60.
In any case, with this revenue forecast in Spain -about 20 million euros in the first year-, it is not foreseeable that it will gain advertising share from traditional television channels. By comparison, Atresmedia received 660 million last year from advertising; and Mediaset obtained 806 million. In this respect, Manuel Durán, Director of Media Buying at MIOGroup, considers that the investment will be "residual" and assures that "it will not affect traditional television". Regarding the budgets that will be allocated to Netflix investment, Daniel Serrano, director of Negotiation at Havas Media, believes that it can "capitalise on investment from the offline and online world", as "there will be advertisers that consider it as part of their television plan and others will consider it a 100% digital player".
20-second spots
The modality chosen by Netflix to enter the world of advertising will be to broadcast 20-second spots, the same length as the usual commercials on traditional television, which will facilitate the work of agencies and advertisers. Advertising will be played before and during selected programming. There will also be between four and five minutes of commercials per hour of programming, half of what is allowed for DTT channels.
These characteristics will mean that Netflix advertising will have "low saturation" and "little intrusion", according to the expectations of Francisco Javier Gallego, GroupM's Media Marketing Director. This expert also emphasises that the ads "will be interesting" for the user "because they are segmented". Gallego also maintains that a platform such as Netflix, "with that halo of cutting-edge technology, will make the cuts 'without disturbing' the viewing of the content". In this sense, Manuel Durán, from MIOGroup, highlights the "even exclusive for advertisers" environment that Netflix will have and wonders "how they are going to manage the volume of advertisers to give them all opportunities". Enrique Díaz (Equmedia) also highlights that, due to its characteristics, the possibility of zapping to avoid watching advertising "is notably reduced".
Netflix combines the strengths of conventional television
In short, the experts consulted by DIRCOMFIDENCIAL maintain that one of the differential advantages that Netflix has to attract advertisers is that it combines the strength of conventional television as an ideal medium for building brands, with the characteristics of the digital ecosystem, such as segmentation and optimisation of campaigns. However, Mónica García, Media & Branding Area Manager at Making Science, believes that Netflix will "in the long run" have to "innovate by incorporating other types of formats".
In exchange for receiving advertising, subscribers will see their basic package fee reduced by 2.5 euros to 5.49 euros. It is estimated that next year Netflix will have around 40 million users under this ad-supported mode.
To assess the viewability of its ads, Netflix has contracted specialist providers Integral Ad Science and DoubleVerify. And in countries such as the UK, the OTT has already committed to undergo independent measurement, as traditional television channels do. In Spain, this last point is not yet known, something that Enrique Díaz, from Equmedia, believes "could be a handicap".