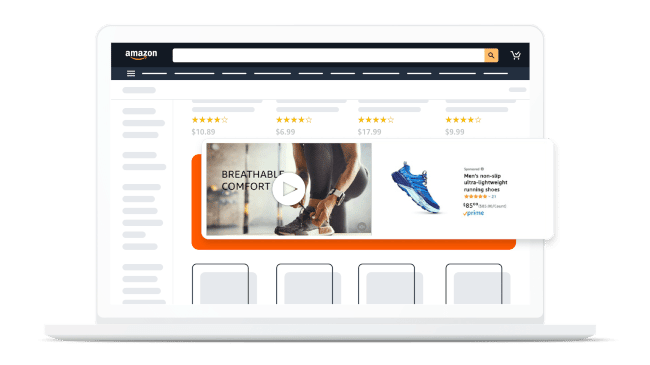 Amazon's advertising business grows by 25% and distances itself from other platforms' problems
MEDIA
|
OCTOBER 31, 2022
|
LAST UPDATE: OCTOBER 31, 2022 11:21
NEWSROOM
In this news item we talk about: amazon
Amazon's third-quarter results fell short of market projections both overall and in its cloud services division, but it did improve expectations in advertising revenue. The 9.55 billion dollars earned in this segment is 25% better than last year's figure and shows how the e-commerce giant's model is favoured by the circumstances that penalise rivals such as Facebook and Google.
The slowdown in core business
That figure represents 8% of the $127.1 billion generated by Amazon in the reporting period, one point more than last quarter. This evolution can be explained by the slowdown in the company's core business after the worst of the pandemic and the growing uptake of planning that seeks proximity to conversion into sales. In this context, it has introduced up to seven new advertising alternatives in its ecosystem, ranging from display creatives for brands that do not sell in their environment to the possibility for advertisers to create video campaigns with a new tool.
The company has recently introduced up to seven new alternatives for advertising in its ecosystem of digital shop and streaming services.
It is precisely the multimedia support that is one of the key axes of Amazon's commercial expansion, which is encouraging Twitch creators to introduce campaigns in their live shows and also, with the purchase of MGM, has an enriched catalogue for its streaming service with Freevee ads. With these and other services, the technology giant has an estimated audience of more than 135 million people in the US alone, which puts it in line to take advantage of the trend of shifting budgets from online television to streaming. And last year it also entered the connected TV business to capitalise on some of the advertising opportunities it offers.
Slowdown in sales growth
The slowdown in sales growth due to the complex macroeconomic scenario and the overcapacity acquired with a view to an increase in activity that ultimately did not occur has forced Amazon to make adjustments and explore measures to stimulate more purchases, such as opening the possibility of sellers being able to contact their customers directly by post. The latter also helps to slightly alleviate pressure from regulators on the company, which in 2021 ramped up its investment in lobbying in an attempt to influence legislation that would affect it.