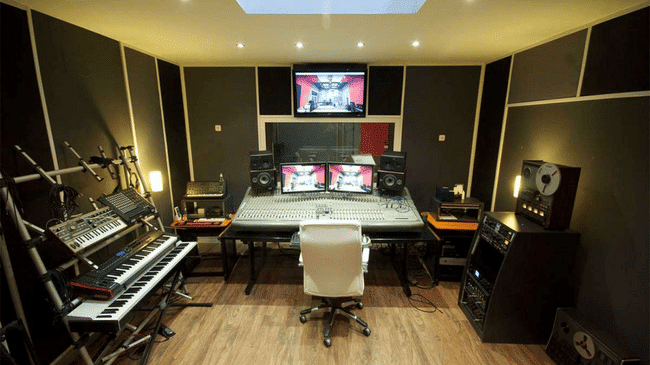 'Audio branding', the growing art of conveying corporate purpose in sounds
MEDIA
|
AUGUST 11, 2022
|
LAST UPDATE: OCTOBER 20, 2022 16:34
NEWSROOM
To establish themselves in the top of mind of society. This is the primary challenge that companies hope to achieve in their brand strategies. A challenge that is becoming more and more attainable as disciplines aimed at conveying corporate identities through multiple sensorial channels are consolidated.
A brand can be expressed through a story, a logo or a slogan, but also through a smell -the olfactory brand-, a taste -the taste brand- or music -the sound brand-. The latter is, according to experts, a field that is still in the process of consolidation in Spain and will continue to grow in the coming years.
The leading French company in audio branding, Sixième Son, was one of the first to decide to set up in Spain in 2013 to exploit this field, until then unknown or erroneously interpreted by organisations. Today they have a presence in Barcelona and Madrid and have created sound identities for companies such as FC Barcelona, Vueling, Endesa and Naturgy, among others.
Its co-founder and managing director, Ramón Vives, an economist and musician, tells DIRCOMFIDENCIAL that audio branding is "a strategy with an integral vocation, which helps to transfer brand attributes to sound in an original and unique way".
Where does one begin to build a sound identity? The first step is not music. The expert assures that "many companies believe that this process starts with the music and the first thing is to think about the brand. To create a good sound identity, you have to be very clear about your brand, attributes and targets". From there, Vives points out, a methodology is developed hand in hand with the client until a piece is achieved that is coherent with the corporate purpose. A process that usually lasts around three months, although he indicates that they have worked on projects lasting a year.
RENFE, Línea Directa and Mercadona, benchmarks in musical identity in Spain
Vives acknowledges that "there are big Spanish brands that believe they have a great sound identity when in reality what they have is a simple piece of music. For example, a big Spanish sports brand, which organises championships, has this problem. It claims to have a sound identity when it is not adapted to its reality". "There are very big brands without their own sound identity, which cannot be explained effectively," he says.
On the other hand, the specialist mentions RENFE, in his opinion, "very consistent in its sound identity", Línea Directa, which "has been around for many years", and Mercadona, as reference sound identities.
The managing director of Sixième Son España explains that one of the recent success stories of which they are most proud is the creation of the Mapfre sound brand. "In 2021," says Vives, "this company wanted to go a step further, to define a purpose to rejuvenate its brand. It wanted to use music as a lever to convey a new positioning and to perceive itself as closer, modern and transforming".
The audio branding agency set to work to achieve a composition that "conveys movement, optimism and human interaction", which is already being played on various channels accessed by different stakeholders. "The sound identity has been fully integrated into the brand strategy. It is more empathetic, emotional and relatable".
Vives considers that the automobile sector has traditionally been one of the sectors that has had the most sonorous presence, while the entertainment and sports sectors still have a long way to go. "All clubs have their anthems but they could go further. We are detecting a lot of movement in this field," he says.
One of the main trends he detects in this area has to do with the growing business commitment to technology, a phenomenon that "is changing the instrumentation and the type of creations". Vives believes that this area will become increasingly consolidated in a context in which, in his opinion, "we are surrounded by sounds that alert us and communicate".
Sixième Son is present in 9 countries and has a global staff of more than 40 employees, 3 of whom work in Spain -in addition to Vives, managing director, a Business Development and a Product Manager-.