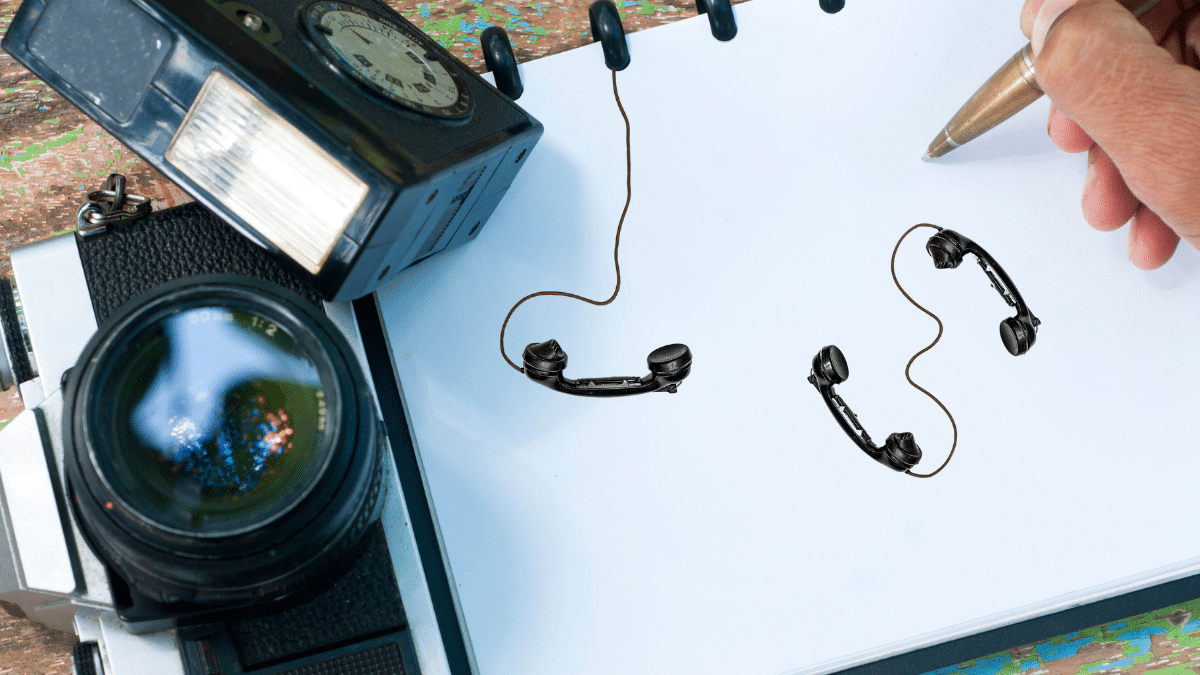 Communication: 22 news items that have made a mark this year
MEDIA
|
DECEMBER 29, 2022
|
LAST UPDATE: DECEMBER 29, 2022 11:46
NEWSROOM
The year that is about to end has been very important for the communication industry in Spain. Changes in the consumption habits of users continue to mark the current affairs of the media, the advertising sector and also the large technology companies.
With advertising investment stagnating this year as a consequence of the global macroeconomic environment, all communication players have had to adapt in order to maintain their economic profitability.
Below we have compiled 22 news items that have marked 2022 and that are a consequence, in many cases, of this context of uncertainty and change in the sector.
Management renewal in large media groups
In a year in which Mediaset's television model seems to be exhausted, the Italian company has undertaken a revolution in the top management of its Spanish subsidiary. After more than 20 years as CEO of the group, Paolo Vasile is leaving Mediaset España. He will be replaced by two CEOs: Alessandro Salem and Massimo Musolino, with Borja Prado as chairman of the company.
There have also been important changes in its competition: Javier Bardají has been the new CEO of Atresmedia since June this year, replacing Silvio González, who has been in the position for 14 years. At practically the same time, the COPE group also took over at the same time. In his case, Javier Visiers is the new CEO, while Fernando Giménez Barriocanal stepped down as President and CEO of the Church's media group.
Change in the presidency of RTVE
At the end of September, the journalist Elena Sánchez was appointed President of RTVE's Board of Directors, replacing José Manuel Pérez Tornero. In principle, the new president of the Corporation had an interim mandate because she was not appointed in the Cortes Generales, but a change in RTVE's statutes allowed her to extend her powers.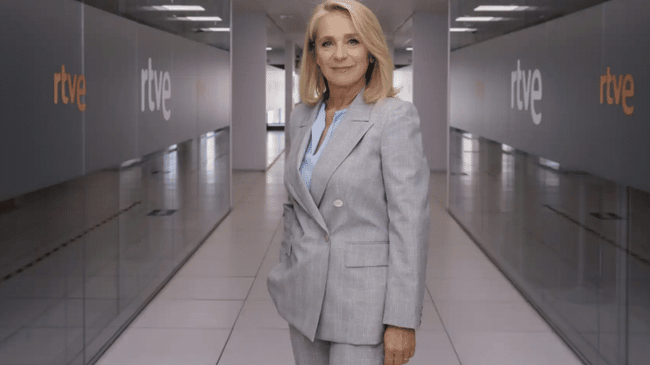 Elena Sánchez
Several businessmen break into PRISA's shareholding structure
Telefónica sold 7% of PRISA's share capital before the summer for more than 34 million euros. The buyers were a group of businessmen who formed the company Global Alconaba. Among the new shareholders of the publisher of El País are Andrés Varela Entrecanales, partner of Imagina Media; Alberto Knapp, founder of The Cocktail (an agency of the WPP group); and Daniel Romero-Abreu, founder of the communications firm Thinking Heads.
GfK DAM, the new official digital audience meter
GfK DAM is the new solution selected by the Spanish advertising industry to measure digital audiences. In January, this German company began to issue its reports after several years of Comscore doing so. During this year, El País, El Mundo, 20 Minutos and El Español have been at some point the leaders in the ranking of the most read generalist media in Spain.
Google News returns to Spain
On 22 June Google announced that its News service was once again available in Spain. The search engine took this step after it closed this service eight years ago for not being in accordance with intellectual property legislation. The reform of this legislation has allowed Google to relaunch its News tab. In addition, the technology giant has launched Google News Showcase after negotiating with the major media outlets for financial compensation for the use of its content.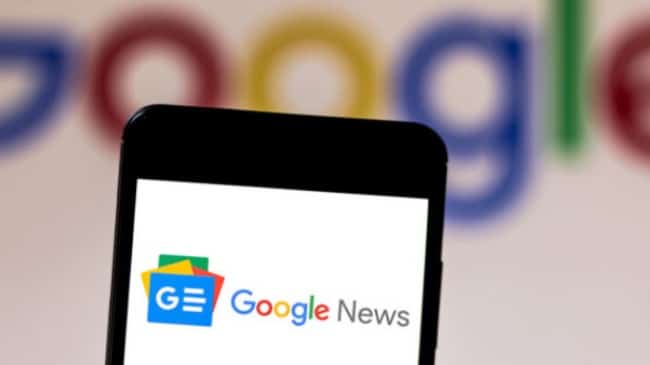 Change of editors at major newspapers
Large print media have taken advantage of this year to make changes in management. This was the case of El Mundo, which replaced Francisco Rosell with Joaquín Manso. Although it has only been on the market for a short time, El Periódico de España has also made changes in the management of the newspaper: Gemma Robles took the helm after the departure of Fernando Garea. Similarly, PRISA has decided to complete a revolution at Cinco Días, which has recently been headed by Amanda Mars, with Daniel Toledo as second in command.
Vocento launches Relevo
The big project this year at Vocento has been the launch of Relevo, its new digital sports masthead, with a special focus on young audiences, women's sport and the flight from clickbait. It was first launched on social networks and since October it has been available on its website, specially designed for mobile devices.
First step to regulate lobbies
Public affairs professionals have repeatedly demanded that the government regulate their activity in order to make the sector more transparent and professional. So far, the government has taken a first step and last month approved the draft bill on Transparency and Integrity in the Activities of Interest Groups. This law provides for the creation of a register of lobbyists.
Acento, leader in transparency
Alfredo Arceo Vacas, professor at the Complutense University of Madrid, has elaborated this year a complete study on the Public Affairs sector in Spain. One of the subjects he focuses on is the transparency of lobbying firms. This is a key quality today in order to carry out the public affairs function in a professional and rigorous manner. According to the ranking prepared by the university professor, Acento is the most transparent company in the sector, as it has provided all the required information on its activity, including turnover figures.
Justo Villafañe, a benchmark in corporate reputation, passes away
Earlier this year Justo Villafañe passed away. He was one of Spain's leading experts on corporate reputation and image. He founded the firm Villafañe & Asociados, specialising in consultancy in the management of intangible assets of companies, of which he was the main shareholder and head. He was also the creator of the Merco index (Monitor Empresarial de Reputación Corporativa), one of the most prestigious corporate reputation rankings on the market.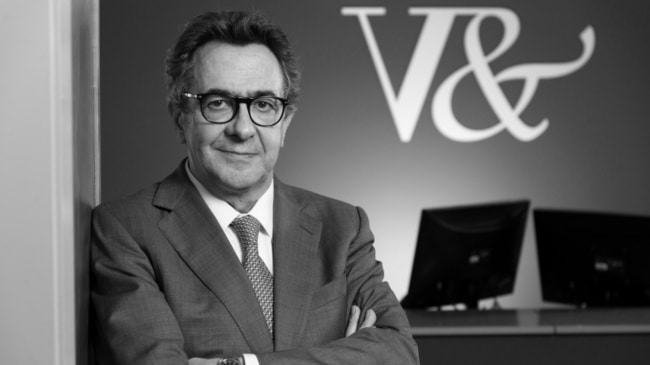 Justo Villafañe
Alejandro Romero, new Global CEO of LLYC
LLYC's board of directors last month appointed Alejandro Romero as the firm's new Global CEO. Until now he headed the Americas region, is a Partner and the second largest shareholder of the consultancy firm, where he has been working for 26 years. José Antonio Llorente, who is temporarily stepping aside from the day-to-day running of the firm he founded to fight cancer, continues as executive chairman.
Dircom moves
As every year, large companies undertake changes in their communications management. In 2022, several new dircoms have been appointed: Pilar Hermida at DIA, Pilar Pérez Ramírez at Heineken, Susana Sanjuán at ADIF, Laura Ruiz de Galarreta at IKEA and soon Patricia Leiva will join Ferrovial.
New CEO at BCW
One of the largest multinational communications firms – BCW Spain – undertook a historic change in its top management. In-house professional Francisco López was appointed CEO of the consultancy firm, after 16 years in the post held by Carmen Valera. The historic executive, however, remains at the company as non-executive chairman.
DIRCOMFIDENCIAL Awards
For yet another year, DIRCOMFIDENCIAL managed to bring together the main exponents of the communications industry in Spain. It did so last June at the 3rd edition of its awards, which were held at the Mandarin Oriental Ritz Hotel in Madrid. This year's winners were Corresponsales de Guerra (in the Commitment category), Grupo Godó (Influence), Campofrío (Excellence), the agency Sioux y Cyranos (Talent) and the presenter Ángel Martín (Innovation). In addition, the awards ceremony also included special recognition for Justo Villafañe, one of Spain's leading figures in the field of reputation, who recently passed away.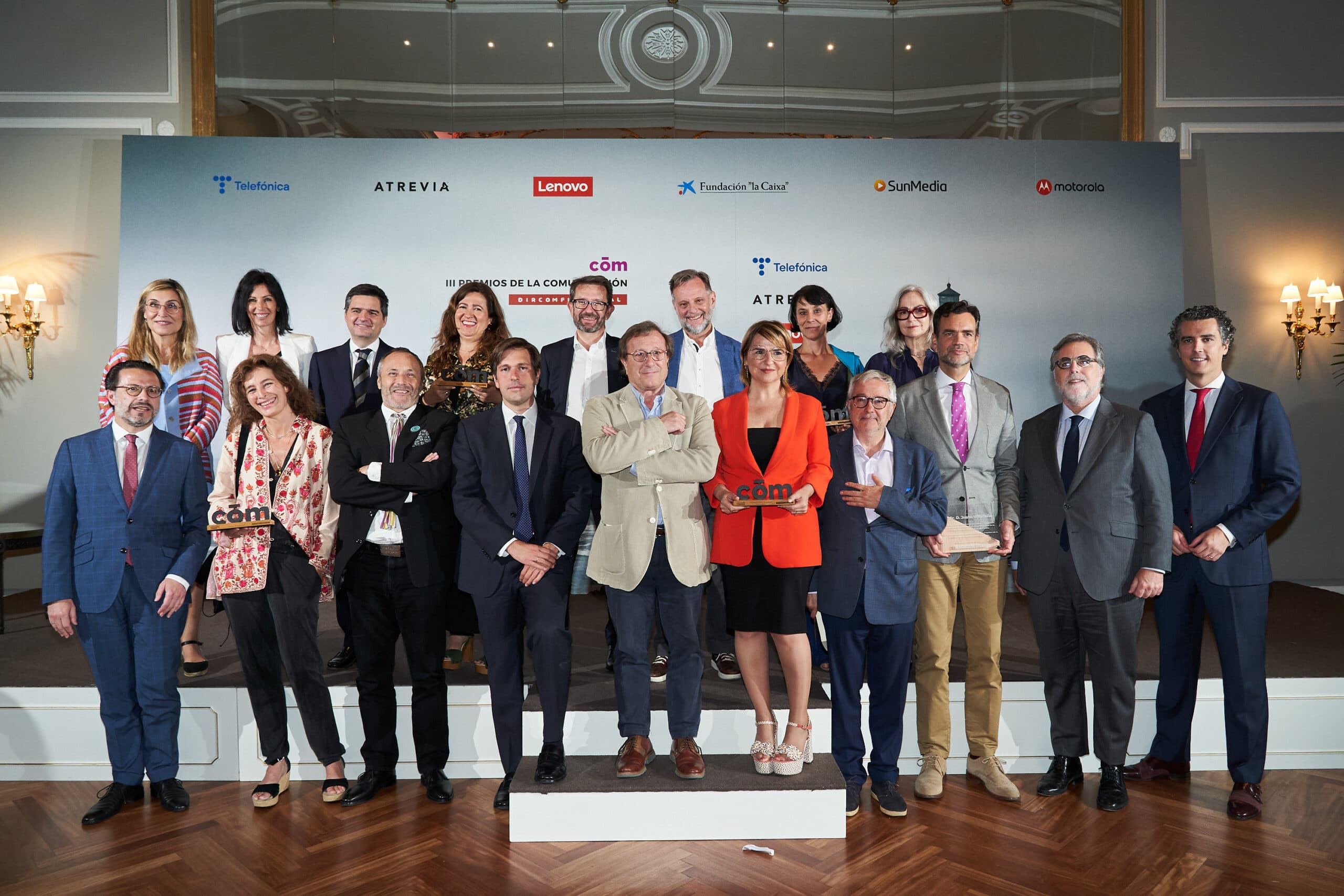 Netflix advertising arrives
Advertising came to Netflix in Spain last month. With a fee of 5.49 euros a month, this plan, called Basic with ads, reduces the price of the current Basic plan by 2.5 euros in exchange for showing between four and five minutes of advertising per hour of playback. This step, which has been taken by other streaming platforms, is intended to compensate for the stagnation of user registrations. Although for the moment, it seems complicated that the landing of advertising spots on the platform will subtract market share from the television groups.
Elon Musk lands on Twitter
After several months of controversial negotiations, Elon Musk finally bought Twitter in October for 44 billion dollars. Following this deal, layoffs have been announced and several advertisers have stopped investing in the social network, which has a long way to go to undertake its transformation.
Layoffs in social networks
The layoffs announced at Twitter are not the only ones to take place in the big tech sector. The stagnation of digital advertising and the heavy investments made in future projects have forced several companies to cut staff costs. This has been announced at Meta and Amazon.
New president at WPP Spain
WPP Spain had been vacant the position of president for several months. Finally, the professional chosen is Juan Pedro Moreno, coming from Accenture. His arrival is a milestone for the advertising agency sector, as his career has been linked to innovation and transformation. In this line, GroupM – the largest subsidiary of WPP in Spain – has signed Sebastián Muriel as new CEO, after his time at Telefónica.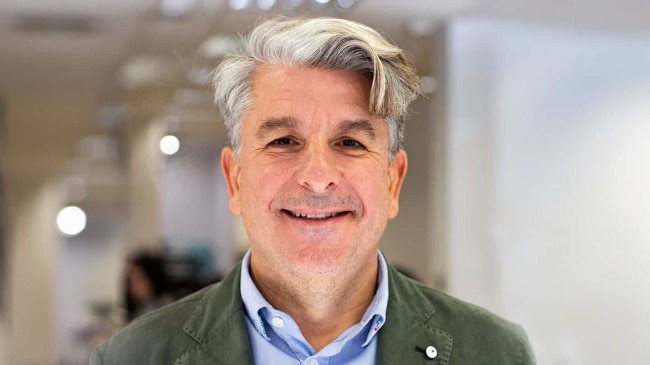 Juan Pedro Moreno
Large advertising accounts change hands
Every year, big brands hold tenders to renew their advertising suppliers. This year, Caixabank (Dentsu), Banco Santander (Carat), Repsol (DDB), Vodafone (iProspect) and Hijos de Rivera (Havas Media) stand out from the rest.
New agencies emerge…
The advertising agency market is very dynamic in Spain. The departures of top professionals from multinationals in recent years have allowed new firms to flourish and shake up the sector. New projects have emerged this year, such as This is Libre -driven by Mónica Moro and Félix Vicente-, Ernst -created by Pablo Alzugaray- or We are Open -founded by Máximo Lorenzo-.
…and historical brands are disappearing
In recent years, historical brands that have marked the advertising agency sector in Spain have been disappearing. In most cases this happens after being acquired by a large multinational. This was the case in the past with Tapsa or SCPF, to give just two examples. During this year, the industry has said goodbye to historic advertising brands in our country, such as Shackleton (after its acquisition by Accenture) and Comunica+A (bought by Dentsu).
Magnum Capital buys SunMedia
Another of the major milestones that have occurred in 2022 is the entry of investment funds into Spanish companies in the advertising technology sector. The most relevant example is the acquisition of SunMedia by Magnum Capital, which is creating an adtech giant through acquisitions.