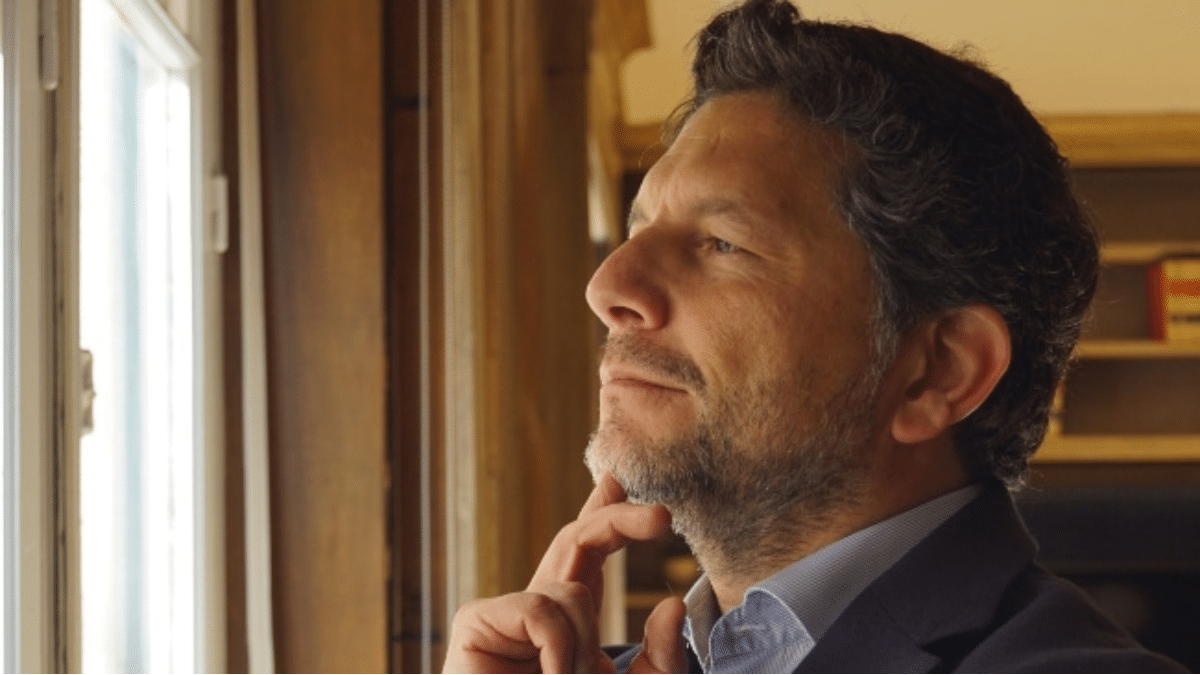 David Córdova: "Demócrata is a commitment to credibility and independence"
MEDIA
|
FEBRUARY 28, 2023
|
LAST UPDATE: FEBRUARY 28, 2023 12:59
NEWSROOM
David Córdova is behind the new media outlet Demócrata, which will be launched soon and which will offer parliamentary information, a niche that is little exploited in Spain, but which is exploited in the main centres of power, such as the United States or Brussels, with reference media such as The Hill or Politico.
The businessman stresses the independence of the medium with respect to Vinces, the public affairs consultancy firm in which he is also a majority shareholder and which is one of the most powerful in the market, with a turnover of 5 million euros and 60 employees. He is accompanied in this journalistic project by several other shareholders who have the fundamental objective of offering truthful information and promoting the participation of society in parliamentary life.
Directed by journalist Pilar Velasco, it will take a few days before the official launch of the media. It will be presented tomorrow at an event to be attended by the President of the Congress of Deputies, Meritxell Batet, as well as representatives from the public, journalistic, social and business spheres.
Why have you decided to launch a media outlet?
I decided to do it because when I was an intern in the US Congress I really liked the fact that access to parliamentary information was promoted. It was very much encouraged for society to participate in the decisions of Congress and the Senate, be they think tanks, NGOs, companies, associations… Moreover, at that time I had my mind set on doing my doctoral thesis in Constitutional Law, concerned about how to regain citizens' confidence in democracy. At that time – some twenty years ago – I was also studying at Georgetown for a specialisation in Business & Government Affairs and what was being said was that in liberal democracies, citizens' trust was being lost and that there were two solutions to this: to promote transparency and the participation of society in public decisions. This is the background to the desire to make this media.
Along these lines, there are specialised media in the United States – mainly The Hill – that offer information on the life of Congress and the Senate. It is an Anglo-Saxon model that has come to Europe. One example is Politico, which has become the media of reference in Brussels and is developing in other countries. I saw that there is a niche specialised in providing this type of information.
Another fundamental reason that worries those of us who are involved in this project is the issue of fake news. The veracity of information needs to be strengthened. Analysing Spanish jurisprudence on article 20 of our Constitution, the veracity of information is in the professional practice of journalism. We want journalists to have their space to develop this truthfulness of information. This is a native medium, in which we use Artificial Intelligence tools, but these are nothing without the support of the professional practice of journalists. If we manage to promote the veracity of information, we will be doing our bit for democracy.
Apart from you, who are the media's shareholders?
The majority shareholder is me, David Córdova, in a personal capacity. It is very important to clarify that Vinces is not a shareholder of the media. It is true that the common denominator is that I am the majority shareholder in both cases, but I did not want to stop this activity.
There are also several minority shareholders: a professor of constitutional law, a doctor of law, a financier and a lawyer on leave of absence. We are a group of people who are very keen to promote transparency and participation.
"The majority shareholder is me, David Córdova, in a personal capacity. It is very important to clarify that Vinces is not a shareholder of the media".
How will you ensure independence between the media and shareholders?
We have been guided by Ethosfera, an entity dedicated to establishing governance models that favour ethics and transparency, especially in the media. Ethosfera, led by Elena Herrero-Beaumont, has developed a specific governance model for us. I am particularly sensitive to this, because having a Public Affairs firm, one might think that the media is for the benefit of the firm itself. Elena, at the head of the Standards and Ethics Directorate, will have the mandate to guarantee independence, for example through a complaints channel through which journalists will be able to report me as editor or any of the shareholders if we interfere in the news process.
It will also ensure that there is independence between advertisers and the editorial staff, and it will also promote journalists' compliance with ethical standards.
The novel element of Democrat is its governance. Within this framework, there will be a Board of Directors, which will include the director of the media and two independent directors of recognised journalistic and academic prestige, who will ensure that the model of governance and independence, to which Elena Herrero-Beaumont reports, is complied with.
How many journalists work at Demócrata?
We currently have seven journalists and we hope to increase the number, because we are looking for correspondents in the autonomous communities and in Brussels.
Who is the typical reader of the medium?
On the one hand, the typical reader is the deputy, senator, parliamentary advisor, the General State Administration, the government – both central and autonomous – and the Spanish world in Brussels.
And, on the other hand, any citizen who is interested in parliamentary information, NGOs, companies, associations, professional associations, employers' associations, consultancy firms…
What are your audience targets?
This medium is not governed by the click economy, nor by the economy of attention on the Internet. Our vision is that the Internet has failed in its financing model centred on the click and attention economy. We have to recover other systems of financing the Internet and the media so that we are not subordinated to the click.
As a specialised media, we are not concerned about the click. We are concerned about providing quality information. We target a much smaller audience. We aim for an influential readership of around 50,000 people.
"Being a specialised media, we are not worried about the click. We are concerned about providing quality information".
Will analysis and reflection predominate or will there also be exclusives?
Demócrata specialises in parliamentary and legislative information. We will focus on this more technical information. Within that, there may be exclusives. But they will not be exclusive political news.
What business model will the medium have? Will the content be free-to-air?
What this medium wants to sell is independence and credibility. We want to put information back at the centre as the main product of the medium. This is achieved, on the one hand, with good journalists and, on the other hand, with a system of governance where there is real independence between shareholders and the newsroom, between the editor and the newsroom, between advertisers and the newsroom. The newsroom will also have a code of ethics that ensures the essential criteria for providing truthful information. Therefore, the core of the business of this medium is information.
This space of credibility and independence will be financed by interest-based advertising. What we are going to offer is a space to promote legitimate interests that are identified as such. In such a way that society, the legislative branch and the executive branch can know openly what is being sought and what is being defended. For example, if an NGO wants to promote an increase in the budget for foster care, they will have a space in our environment. The conditions that will be required of them is independence in that they don't have to work with the editorial staff; and they have to promote transparency by saying who they are.
We will also hold technical events to promote technical knowledge of the subjects. In addition, there will be subscriptions, although in this first phase we will do it openly.
You are founding a medium in a context of a business model crisis in the press. Why do you think this is a good time to launch a newspaper?
Contrary to what some may think that the journalistic profession is on its last legs or in decline, the reality is that even though it is going through very precarious times, the journalistic profession is going to be of great relevance. One of the most in-demand professions in the coming years will be that of Knowledge Manager. Who better than journalists to manage information.
On the other hand, the great crisis we have in democracy and in the media is the veracity of information: nobody believes what comes out in the networks. Journalists will be the ones who ensure and guarantee the veracity of the information, along with the machines. Therefore, this is a medium that is committed to the journalistic profession.
"Vinces aspires to be a leader in Europe"
Talking now about your other facet as CEO and majority shareholder of Vinces, how did the firm close the year?
We are already around 60 professionals. In 2022 we had a turnover of more than 5 million euros. We have seen significant expansion in recent years, with four offices (Madrid, Barcelona, Lisbon and Brussels). We specialise in several areas. The main ones are energy, industry and sustainability, digital and technology, healthcare and corporate operations. We also have transversal areas that help these verticals: the Intelligence department, dedicated to processing information and converting it into useful knowledge; a European Affairs department, and another Advocacy and Citizen Participation department.
With that level of turnover and staff, are you the leading Public Affairs consultancy firm in the Spanish market?
I have never worried about whether we are the first, the third or the fifth. It is true that the dream of all of us here is to be leaders, more than in Spain, in Europe. I don't know how many years it will take. We want to become aware that we Spaniards can also be leaders in Europe. We always focus on leadership in Latin America – which is very good – but we have a very great opportunity in the European context to lead – in various sectors – in Europe. Vinces aspires to be a leader in Europe.
Earlier we mentioned this electoral 'superannuation'. The second half of the year also coincides with the Spanish Presidency of the EU. Does all this mean a boost to the activity of firms like Vinces?
Without a doubt. There are many types of consultancy firms. Vinces is committed to the professionalised model of Public Affairs. We do not sell contacts or access. This professionalisation requires specialised knowledge of political movements, their timing, their debates… Therefore, we are approaching a period in which what clients are asking us for is a knowledge that is as close as possible to managing uncertainty. We do not fall into the falsehood of giving recommendations with certainty and accuracy, because there are none. But we do have the specific criteria to manage the various scenarios. Therefore, this intelligence in electoral changes is very relevant. It is also relevant because Public Affairs activity is reactive and not proactive: the legislative branch is approached as soon as the bill is passed. In fact, our recommendation is always to be proactive rather than reactive. The chances of success are much greater. Anticipation means being prepared right now, in the electoral phase.
On the other hand, around 80% of the legislative activity that takes place in Spain comes from Brussels. It is a vital centre. With the Spanish Presidency, there is a great opportunity to exercise European and international leadership. It is also the last real period in which we will finish legislating everything that this Commission had proposed before the elections.
You want to be a European leader, but you know the United States market well.
At the moment we have not considered it, although it has been offered to us. It is a complex market, which requires entering with a local partner. Nor have we considered Latin America at the present time because we want to ensure the policies of ethics and transparency and how to develop this professional influence in these countries. Therefore, we prefer to wait until there is greater maturity to be able to go there.
What levers have you designed to continue the company's growth and are you considering acquisitions?
Vinces' growth is organic and therefore we are committed to talent. The key to this firm is talent. In the 12 years that we have been in business, to date no employee has left for a competitor. This is due to our efforts to retain talent. We take care of people, we give them visibility, we make a 15-year career plan together. This is the backbone of the development of the business.
Growth in itself is not the purpose of the firm. Our mission is to transform the relationship between the public and private sectors. In our niche, this transformation involves the professionalisation of public affairs. This means having top-notch professionals and a very relevant digitalisation policy. We use Artificial Intelligence -such as machine learning tools- to reduce the time our consultants take to obtain information, so that they can better develop their analyses and recommendations. The digitalisation area of Vinces is definitely a vector of growth.
We have a policy where the most important thing is our clients. This means taking care of them and not being so concerned about how much we bill, but rather about doing a good job. Our main sales people are our customers. We like to define ourselves as Sherpas, we are not gurus. We are 'workers'. We are not intermediaries, nor do we replace the client in his interrelationship with the administrations.
What training do Vinces' professionals have?
80% are lawyers. We give a lot of importance to the legal field because most of our work requires working with bills, public policies… A legal thinking structure helps a lot. However, we also have other areas of knowledge, such as communication, journalism, political science and anthropology.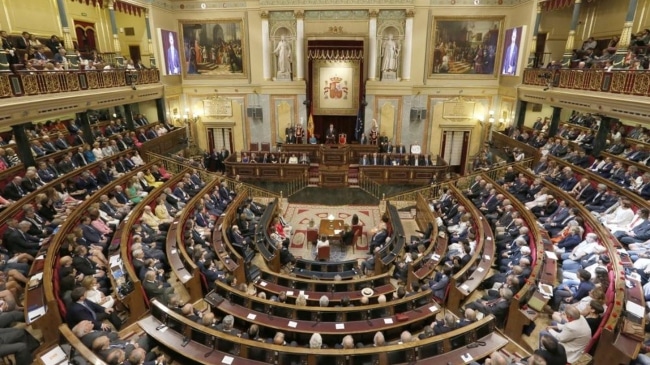 What is your opinion on the recruitment of politicians in public affairs firms?
Rather than saying yes or no, it is more important to ensure that they comply with strict conflict of interest measures. This is known in the Anglo-Saxon world as 'revolving doors'. Those who have been involved in the executive branch must spend adequate time in the consulting world. It must also be ensured that consultancies do not work in areas where the politician has made decisions. This is difficult to ensure, but at least that should be the criterion.
For me the main thing, more than this legal part, is that we do not have former politicians to open doors or access. That was the case in the 20th century, but the way to legitimately participate and influence has already changed. Perhaps in our Mediterranean and Spanish culture we have lived with that reality, but in the 21st century this model is no longer bought. The rationale for hiring former public officials has to be based on their track record, technical knowledge, management experience…
"Bubble" in Public Affairs
In the last few years several Public Affairs firms have proliferated in Spain.
I have been working in this field for the last 20 years and I see a very good and necessary maturing process. The activity is becoming more professional. Before – no more than five years ago – the words "Public Affairs" were not accepted. But I also think there is a bubble. After the crisis that communication agencies went through in 2010, Public Affairs was seen as a possibility. In recent years we have experienced an effervescence under a certain fallacy of believing that this is simple, that by offering contacts or signing up a former director of communication of a ministry or a former cabinet director it can be done. This is going to go through a consolidation, where the professional model is the one that is going to remain. Professional structures that are not centred on people with an agenda, but focused on a business model with high added value services, are the ones that will remain.
Currently, the regulation of lobbies is stuck in Congress. Is its approval urgent, and will it be done in this legislature?
The government, with the majority parliamentary group, is setting priorities. Here it has to take into account its ability to reach agreements, both with its government partners and with the other groups. From what I have heard, this is not one of its main priorities. I have doubts that this will go ahead, both the government's own proposal and that of Parliament.
As for my opinion, I base it on my doctoral thesis on lobbying regulation. I have analysed until 2015 all lobbying regulations in the world, although later I focused on Latin America and the attempts at regulation in Spain. My conclusion is that regulation serves mainly to favour and normalise participation and equal opportunities. Because in terms of the activity of participation and legitimate influence, the great crisis we have had in democracy is that those with more economic resources have mainly had the opportunity to do so. The openness that has been decided by the global governance of liberal democracies is that the more the channel of participation is opened up, the more equal opportunities will be promoted.
However, if the aim of regulation is to control corruption, it seems to me to be an insufficient measure. To control corruption, the Penal Code must be strengthened. There is no other instrument. What legislation has to do is to strengthen and ensure that the public decision-maker is the one who fulfils his or her responsibility.
There are regulations that are tempted to focus only on public affairs consultancies. This is a mistake. These consultancies have a much smaller percentage of influence. First of all, because it should not be them. They should be advising or supporting, but not exerting influence on their own behalf.
Finally, if there is a register, it is only effective if there is a truly independent authority to control and sanction. If this is not done, it is a register that has many limitations to fulfil its purpose.