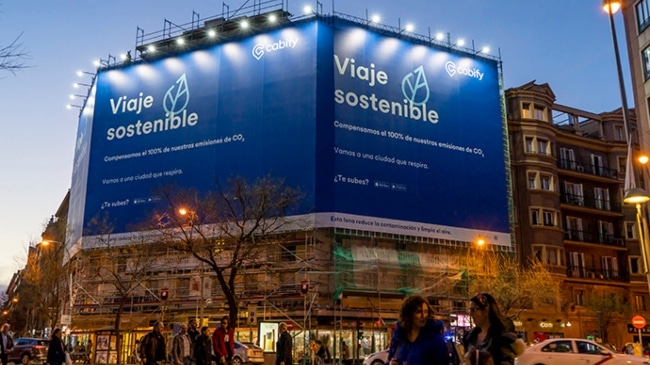 Dentsu lowers its advertising forecasts for this year in Spain and warns of inflation in the sector
MEDIA
|
JULY 18, 2022
|
LAST UPDATE: OCTOBER 20, 2022 16:33
NEWSROOM
In this news item we talk about: Dentsu
Dentsu, the largest advertising group in Spain in terms of turnover, has reduced its forecasts for growth in advertising investment in Spain. Whereas in January of this year it believed that the sector in our country would rebound by 4.8%, it now sets this estimate at 3.1%. This worsening of estimates in Spain is similar to that established by Dentsu on a global level.
The Japanese company specifies that this reduction in its forecasts is due to the global uncertainty caused by Russia's invasion of Ukraine and high inflation rates. At this point, Dentsu maintains that the increase in advertising prices in Spain this year will be 5.7% in the case of linear television, 3.8% in outdoor, 2.4% in radio and 2.6% in display; while the press will remain stagnant. In general, the overall average inflation rate is higher in each type of media compared to the Spanish situation.
With all these factors, according to Dentsu's new projections, it will be necessary to wait until at least 2025 to return to pre-pandemic investment figures in Spain. In its January estimates, the owner of Carat and Ymedia set this milestone at 2024. Globally, the situation is very different, as last year advertising investment already far exceeded the 2019 figures. This was the case in countries such as the United States, Canada, the United Kingdom, Germany and France.
Globally, the evolution of advertising investment this year will be almost three times higher (+8.7%) than in Spain (+3.1%). The estimated percentage for Western Europe will also be considerably higher (+5.1%) than in Spain.
According to this advertising group, we will have to wait at least until 2025 to return to pre-pandemic investment figures in our country.
In any case, it will be digital media that will drive advertising growth this year. Dentsu indicates that this segment will grow by 14% in 2022, compared to the 3.6% estimated for linear television and the 4.1% drop for the press. According to the multinational advertising company, television will be favoured by the World Cup at the end of this year.