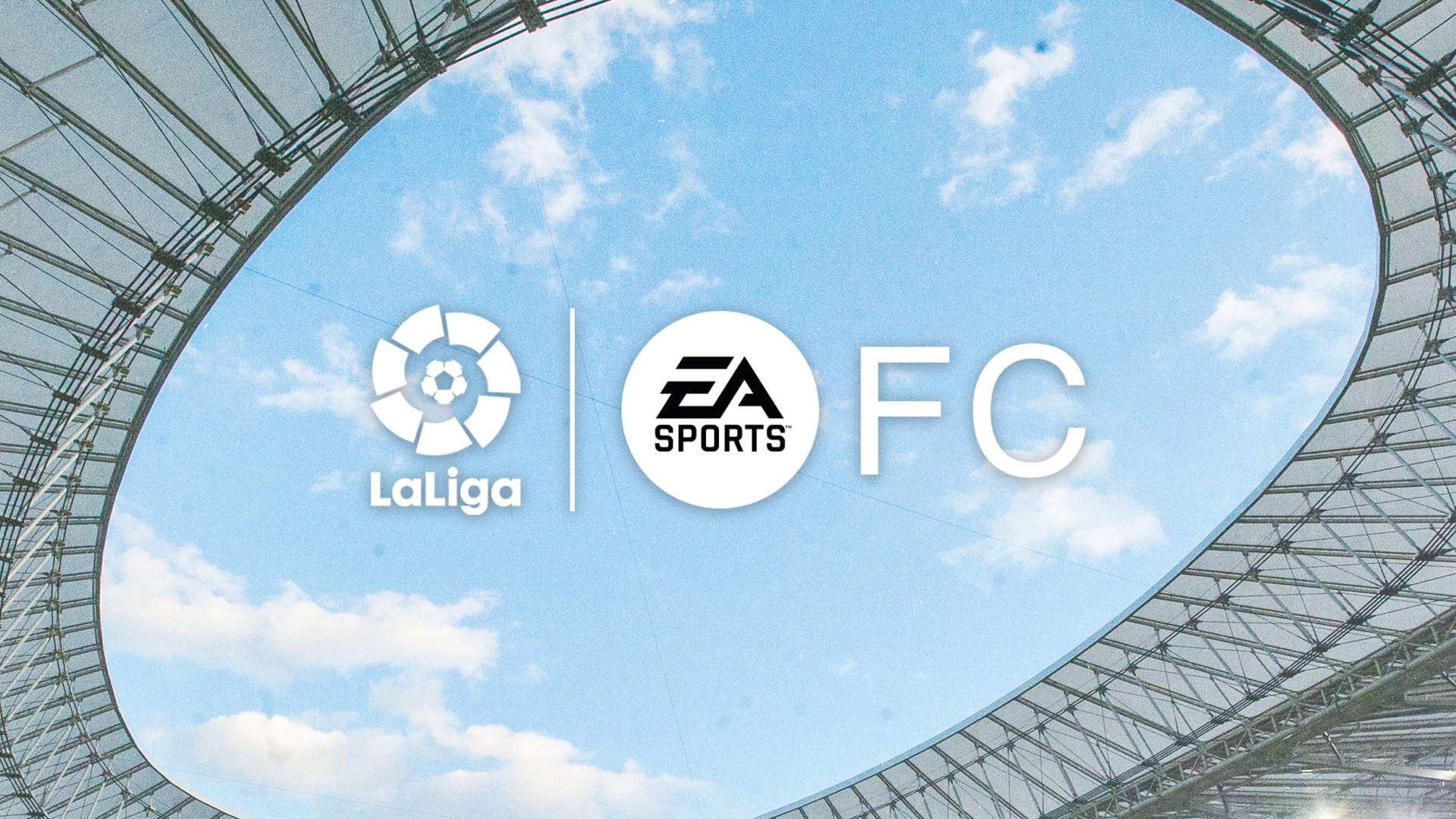 EA SPORTS FC will be the main sponsor of all LaLiga competitions
MEDIA
|
AUGUST 2, 2022
|
LAST UPDATE: OCTOBER 20, 2022 16:33
NEWSROOM
Electronics Arts and LaLiga today announced the signing of a medium-term agreement that will see a new rebranding of the competition from the 2023/2024 season onwards. EA SPORTS will become the new title sponsor of all LaLiga competitions.
It succeeds Banco Santander, which has been the main sponsor of LaLiga since the 2016/17 season.
This partnership between EA and LaLiga will offer new gameplay features, significant improvements to match broadcasting, greater interaction with fans and joint commitments to support grassroots initiatives, according to the two organisations.
This new partnership will name the Primera and Segunda Division of the Spanish competition, as well as eLaLiga and LaLiga Promises (LaLiga's annual youth tournament).
"EA SPORTS FC is committed to delivering the most authentic and immersive experiences in world football. Our innovative new partnership with LaLiga further elevates that ambition and cements the position of both organisations at the heart of football culture," said David Jackson, vice president of brand at EA SPORTS FC. "The potential scope and scale of this partnership is profoundly exciting, as is the opportunity to deliver incredible fan experiences through innovation in gameplay, interactive entertainment and grassroots initiatives."
"EA SPORTS represents the cutting edge of interactive football experiences, while LaLiga spearheads football competitions around the world with unrivalled fan experiences on the pitch, in broadcast and digitally," said Javier Tebas, President of LaLiga. "We have been a strategic partner of EA SPORTS for years and this extended agreement is a commitment to offer all football fans a qualitative leap forward in terms of innovation, merging the virtual and real world of the beautiful game, especially to inspire youngsters.
For years, fans have been able to experience an authentic and unparalleled in-game experience, playing with their favourite LaLiga teams, players and stadiums within the EA SPORTS ecosystem. With this disruptive partnership, EA SPORTS and LaLiga will deepen their collaboration.
In addition to naming the First and Second Divisions of the Spanish competition, eLaLiga and LaLiga Promises, fans will enjoy the latest technology, game development and enhancements, and the most premium content in real football. Both LaLiga and EA SPORTS are committed to supporting grassroots initiatives to grow the sport, promoting national and international sporting projects, improving facilities and making football more accessible to young people.