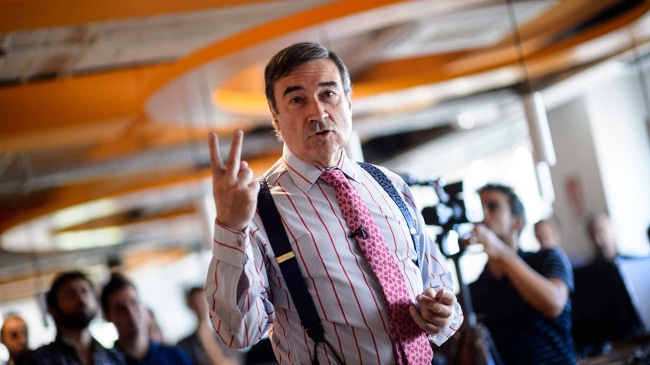 El Español reaches the podium of the digital press in the first month after contracting GfK
MEDIA
|
SEPTEMBER 19, 2022
|
LAST UPDATE: SEPTEMBER 19, 2022 14:00
NEWSROOM
El Español has been one of the last major digital media to contract the GfK DAM measurement. In fact, Pedro J. Ramírez, its editor and director, has on several occasions criticised the German company's measurement system, based on the single source model, centred on the individual regardless of the device they use. In contrast, he defended the previous method used by Comscore, which combined a panel with a census measurement.
But since January of this year, GfK has been the new industry-approved measurement company, which is why El Español has finally had to contract its services. The German company's data are crucial for advertisers' advertising planning. Thus, over the past month, Pedro J. Ramírez's digital newspaper has made the technological adaptations to ensure that the data collection was correct. This work was completed at the end of August.
Well, GfK's first measurement of El Español under its system has pushed this publication up to third place among generalist digital publications, from its previous seventh position. It registered 12.3 million unique users in August, a 56% improvement on the previous month. However, it is below the latest data reported by Comscore, which was 19.5 million unique users in July.
20Minutos is leader for 5th consecutive month
Apart from the rise of El Español after contracting the services of GfK, the leadership falls for the fifth consecutive month to 20Minutos, which in August registered 14.2 million unique visitors, 13% more than in the previous month. El País is once again in second place, almost 1.5 million users behind the leader.
According to the average daily readership indicator -one of the innovations introduced by GfK-, 20Minutos is also first in the ranking, with 2.2 million readers on average. Here, El Español drops to fourth place, with 1.2 million users (double that of July), behind El País (1.6 million) and El Mundo (1.3 million).