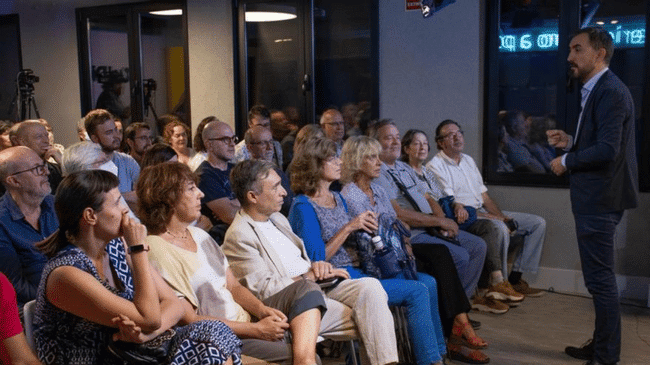 ElDiario.es exceeds €5m in revenue from membership subscriptions for the first time
MEDIA
|
SEPTEMBER 27, 2022
NEWSROOM
Ten years after its launch, ElDiario.es remains firm in its commitment to the paid subscription model, according to the results for 2021 that the newspaper has recently presented.
The newspaper led by Ignacio Escolar reached two significant milestones last year. On the one hand, exceeding for the first time the barrier of 5 million euros in revenue from paid subscriptions -specifically, 5,034,342 euros, 12% more than in the previous year-, and on the other hand, a greater proportion between the level of revenue in this way and that of advertising -registering 5,468,556 euros, 7.8% more than in 2020-, reaching an unusual balance of 48%-52%.
Both dimensions have been growing steadily and uninterruptedly over the last decade, but have never been as balanced as in 2021. This is mostly attributable to the strong growth in paying subscribers since the pandemic year – the largest year-on-year jump in the headline's history – and the subsequent increase in 2021.
This quantitative balance between the two revenue streams is a rare achievement for digital newspapers, where advertising space sales continue to predominate in terms of revenue. At El Confidencial, for example, revenues from paid subscriptions accounted for 11% in 2021, compared to 89% from advertising. It earned 2.4 million euros, which is less than half of what ElDiario.es earned.
In this concept, El País earned double that year, 10.4 million euros, thanks to 136,519 exclusive digital subscribers, 61% more than in 2020.
Increased revenues and investments
The annual results of ElDiario.es also reflect a decrease of 600,000 euros – 27% less – in gross profit. A drop that the newspaper attributes to a growth in investment in technology, a new mobile phone application, a reform of the central newsroom, a reinforcement of the staff and the launch of the new newspaper in Argentina, ElDiarioAR.
Asked about this project last week at the Foro de la Nueva Comunicación event in Madrid, Escolar pointed out that they decided to start their internationalisation process in Argentina, as it is the country that "has the most newspaper subscribers in the world. Argentinean newspapers have a very high number of subscribers. A country with a lot of interest in reading newspapers and we found the right person, Guillermo Culell [ex Clarín and ex El Comercio]". The editorial team in this country employs around twenty journalists. The director of ElDiario.es hopes to expand into other Latin American countries in the medium to long term.
In 2021, staff costs also increased. The newspaper spent 5,285,594 euros on salaries and social security, 13.8% more than in 2020, and payments to collaborators and agencies amounted to 948,525 euros.