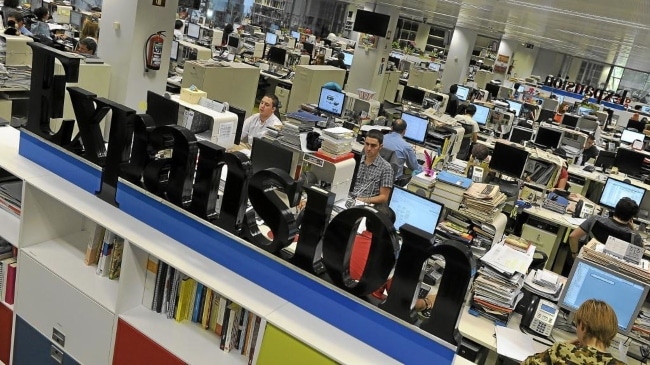 Expansion exceeds 50,000 digital subscribers
MEDIA
|
SEPTEMBER 20, 2022
|
LAST UPDATE: SEPTEMBER 20, 2022 11:53
NEWSROOM
Expansión has managed to exceed 50,000 digital subscribers, a milestone that, according to the economic publication, beats all the forecasts of the publisher, which implemented the payment model in March 2020.
Unidad Editorial's newspaper says that the combination of premium content for subscribers and open articles to promote financial literacy has allowed the newspaper headed by Ana I. Pereda to grow both in terms of the number of subscribers and in terms of the number of articles published. Pereda to grow both in the number of subscribers and in the traffic on its website.
To support its payment model, Expansión has opted for new informative content related to the sustainable economy, cryptocurrencies and all the latest news on the digital strategy of companies and the world of start-ups. It also offers information on executives, lifestyle and trends, and publishes the best content from the Financial Times on an exclusive daily basis.
In recent months, Expansión has boosted its news offering with the launch of new specialised content such as the channel dedicated to tax information. It has also expanded its family of specialised newsletters with the launch in recent months of newsletters dedicated to Energy, Cryptocurrencies and Housing. In addition, in February it launched the daily Markets at War newsletter to follow the latest information on the war between Russia and Ukraine and how it is affecting stock markets and commodities. In total, more than 30 newsletters are available to readers.
In the area of online audio, the salmon newspaper publishes every morning La Primera de EXPANSIÓN, with the main news of the day and commentaries by specialised journalists.