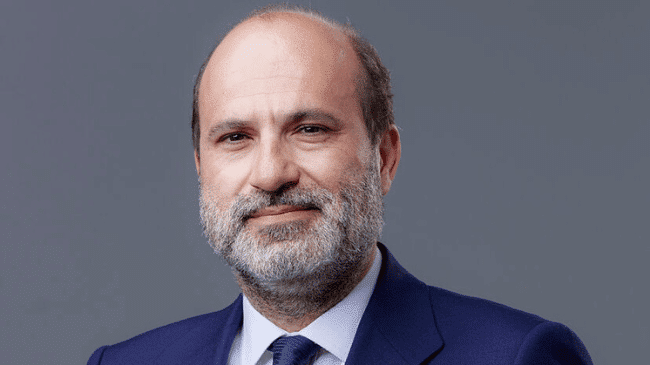 Javier Bardají, Atresmedia's new CEO
NEWSROOM
The Board of Directors of Atresmedia has unanimously agreed to appoint Javier Bardají as CEO of the company, and Silvio González as Executive Vice-Chairman.
Bardají, until now General Manager of Atresmedia Televisión, succeeds Silvio González who, after 14 years as CEO of the company, will remain in the group with responsibility for innovation and revenue diversification projects.
The Chairman of Atresmedia, José Creuheras, declared that "on behalf of the Board of Directors, and on my own behalf, I would like to thank Silvio González for his dedication and brilliant work over all these years as CEO. We are fortunate to be able to continue to count on his experience and strategic vision in the new phase he is now embarking on as Vice-Chairman of the company. I would also like to welcome Javier Bardají as the new CEO. He is backed by his outstanding management of the General Management of the Television Business, which he has positioned as the undisputed leader of the Spanish audiovisual market. I have the utmost confidence that with his talent, extensive professional experience and leadership capacity he will lead Atresmedia to meet the objectives we have set for the coming years and to reach new levels of success".
Javier Bardají, Atresmedia's new CEO, said that he is taking on "this new stage with responsibility and great enthusiasm. I do so with the peace of mind of having a great professional and human team and enormously grateful for the trust that the Board of Directors and its Chairman have placed in me to take on this great challenge. I would also like to acknowledge today, as the Board of Directors has already done, the great work that Silvio González has done at the helm of the company. Silvio, with whom I have had the good fortune to work closely over the last few years, has been a great leader for all of us and a reference for me to follow in the future.
A long career in the media groups
Javier Bardají (Barcelona, 1966) holds a PhD in Audiovisual Communication from the University of Navarra and a degree in Information Sciences from the University of Navarra. He holds a PDD (1995) and PADE (2015) in Business Management from IESE Business School. In 2019 he completed, also at IESE, the Senior Management Programme in Digital Transformation.
Member of the Board of Directors of Atresmedia since April 2019, in March 2010 he was appointed General Manager of Atresmedia TV. Previously, he was General Manager of Multimedia and Director of Communication and Corporate Marketing of the Atresmedia Group, promoting the Group's first CSR policies. In 2003 and 2004, he was Director of Content at Antena 3.
Prior to 2004, he was Assistant to the General Manager of the Audiovisual Area of Grupo Vocento and Director of Editorial Coordination and Institutional Relations of the same publishing group. In 2002, he was appointed Executive Chairman and CEO of Atlas, a Mediaset Group company. Previously, he was Deputy General Manager of Corporate Affairs at Mediaset. In 1990 he joined El Mundo (Unidad Editorial) as Marketing Director and participated in the start-up and launch of this newspaper from its foundation until 1995.
He is a member of the Board of Trustees of the Atresmedia Foundation and advisor to Repscan, a digital start-up specialising in privacy and the defence of people's digital rights. He is a member of the Television Academy, the Advertising Academy and the author of several publications, including La gestión de la creatividad en TV: El caso Globomedia and De Antena 3 a Atresmedia pasando por LaSexta. He regularly teaches as Associate Professor of Audiovisual Business in the Faculty of Communication at the University of Navarra and as a lecturer on the Master's Degree in Communication Business Management at the same university. He also lectures on the Structure of the Audiovisual System at Villanueva University.