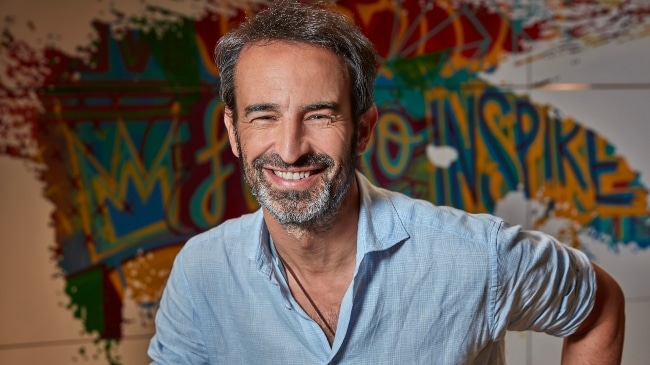 Juan Silva, new chief creative officer at Accenture Song in Spain
MEDIA
|
JULY 8, 2022
|
LAST UPDATE: OCTOBER 20, 2022 16:31
NEWSROOM
Accenture Song has appointed Juan Silva as chief creative officer for Accenture Song in Spain, Portugal and Israel. In his new role, he will lead the company's creative team in these countries and will be responsible for bringing ideas and creative to clients to generate growth through brand relevance. Juan Silva will report directly to Carmen Lopez, managing director responsible for Accenture Song in Spain, Portugal and Israel.
The multinational announces this appointment one day after Juan Nonzioli announced his departure from Shackleton, an agency now part of Accenture Song. Nonzioli was until now general creative director. With this departure, he follows the path of Pablo Alzugaray, who also left the company in June, which means that Shackleton no longer has the founding team of the agency in its staff.
Nonzioli's duties will now fall to Juan Silva, who has more than 25 years of professional experience. He joined the advertising agency Contrapunto BBDO in 1996, where he spent the first nine years of his career. When he left in 2004, he was executive creative director. In 2005 he joined Delvico Madrid to lead the agency's creative department. In 2007 he joined Shackleton Madrid as partner and executive creative director. Throughout his career he has won countless awards in major national and international competitions such as Cannes Lions, D&AD, The One Show, Clio, cdec, El Sol. He has also been a member of the Board of Directors of cdec and has been a jury member at Cannes, El Sol, cdec and Eurobest, among others.
Carmen López, head of Accenture Song in Spain, Portugal and Israel, commented on this appointment: "Juan Silva is a reference in the sector and throughout his career he has inspired generations of creatives. His work, along with that of Lucia Angulo, recently appointed Head of Creative Business, will be fundamental in putting creativity at the heart of everything we do and helping to generate growth and relevance for our clients. At Accenture Song, we have an environment characterised by highly talented people in creativity, design, technology, data and innovation to help our clients grow sustainably and drive business results.