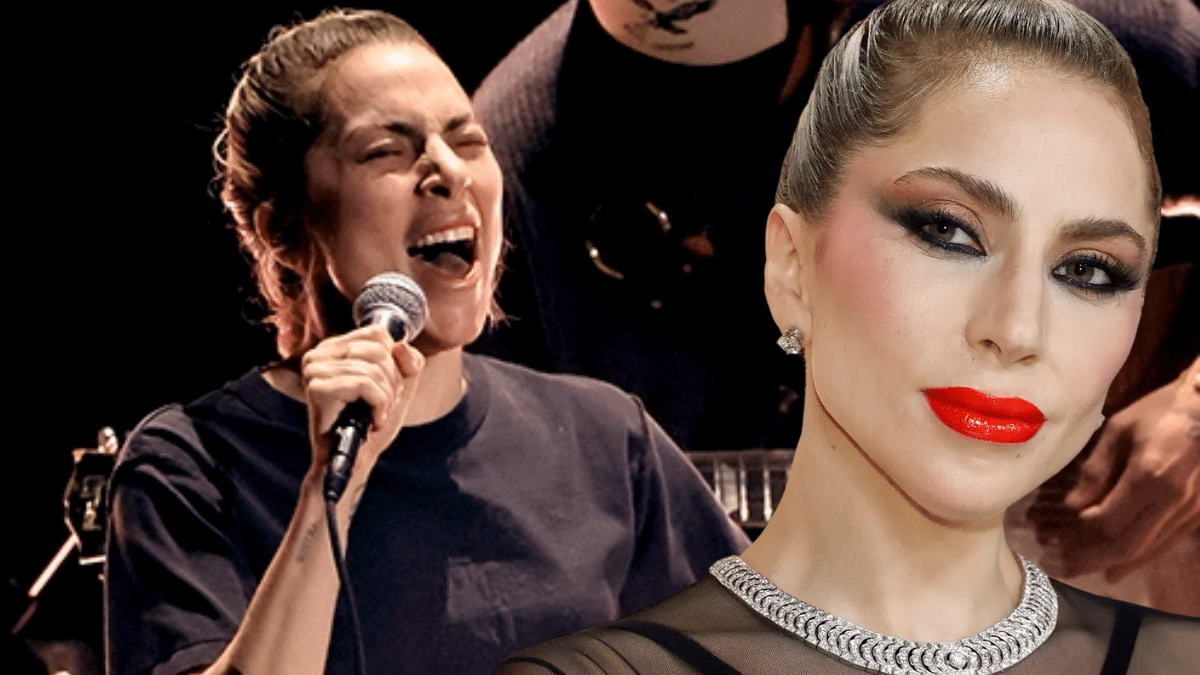 Lady Gaga creates the most intimate atmosphere at the Oscars 2023: "You can find your own hero"
MEDIA
|
MARCH 13, 2023
|
LAST UPDATE: MARCH 13, 2023 13:40
NEWSROOM
The unexpected appearance of Lady Gaga at the 2023 Oscars caused a sensation. The singer surprised everyone by attending the ceremony and showed her humanity by helping a photographer who tripped in the crowd. However, what stood out most about her attendance was her brilliant performance, in which she sang a capella with impressive emotion.
Lady Gaga's arrival at the Dolby Theatre in Hollywood, Los Angeles (California), was a complete surprise since her attendance was not scheduled. According to Variety, the singer made the decision to attend "at the last minute". The anticipation was enormous when the artist arrived, as many expected her to perform "Hold My Hand," the soundtrack of "Top Gun: Maverick". Gaga's performance was one of the most anticipated of the ceremony, and although the Academy of Hollywood did not confirm it, it eventually happened.
Lady Gaga took the stage accompanied only by a guitarist and a pianist to perform the song a capella. What surprised everyone was that the artist appeared on stage without any makeup, wearing a simple outfit composed of ripped jeans, a basic black T-shirt, and sneakers. Her image conveyed humility, closeness, and sensitivity, which was consistent with the speech she gave before starting to sing.
"We all need heroes and heroines, even when we are broken inside. And sometimes, we can find our own heroes," the singer said before starting her performance, which left the entire theater emotional and on their feet.
Lady Gaga's performance at the 2023 Oscars has become one of the most talked-about moments of the night. Her interpretation of "Hold My Hand" was a demonstration of her impressive voice and great talent as an artist. In addition, her decision to appear on stage without makeup and in an informal outfit has been widely praised on social media, as it demonstrates her authenticity and closeness to her fans.
Lady Gaga's appearance at the 2023 Oscars has also given rise to speculation about her possible return to the movies. The singer, who made her big-screen debut with "A Star is Born" in 2018, is currently filming the movie "Joker: Folie à Deux". Her participation in the Oscars may be a preview of her next foray into cinema, although there is no official confirmation yet.
In any case, Lady Gaga's presence at the 2023 Oscars was a pleasant surprise for all attendees and viewers. The artist has once again demonstrated her humanity and enormous talent as a singer, leaving an indelible mark on the most important ceremony in cinema.