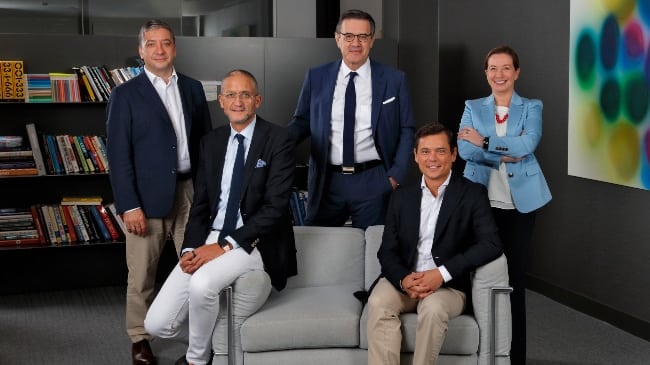 LLYC earned 3.84 M€ in the first half of the year, an increase of 25%.
MEDIA
|
SEPTEMBER 21, 2022
NEWSROOM
In this news item we talk about: LLYC
LLYC achieved total revenues of 43.6 million euros in the first half of the year, as announced in July. This figure represents an increase of 70% compared to the same period last year.
Operating revenues (total revenues minus the re-invoicing of services to customers) reached 35.6 million euros, an increase of 53%. Recurring EBITDA (gross operating profit) improved by 32% to 8.1 million euros.
Now, the data released today is the consolidated net profit, which grew by 25.1% to 3.84 million euros, according to the audited results sent to BME Growth.
As a result, the company is meeting the objectives set out in its strategic plan and its business figures are already well above those obtained before the pandemic.
The figures for the first half of the year reveal a balanced balance between the three main business units. Europe accounted for 35% of operating revenues and 44% of EBITDA in the first half, the Americas for 33% and 34%, respectively. The rest, 32% and 22%, came from Deep Digital Business, the area that integrates all the firm's artificial intelligence, digital transformation and inbound marketing service lines and solutions.
By region, Europe accounted for 45% of operating revenues and 52% of EBITDA in the first half; the Northern Region (Mexico, Panama and the Dominican Republic, 24% and 15%, respectively; the Andean Region (Colombia, Peru and Ecuador), 14% and 20%; the Southern Region (Brazil, Argentina and Chile), 10% and 7%; and the United States, 6% of operating revenues and 7% of EBITDA.
The impact of acquisitions
The acquisitions made by LLYC last year already have a clear impact on the 2022 accounts. Up to June, Apache Digital and CHINA accounted for 19% of revenues in Europe. BESO has contributed almost half, 49%, of the Northern Region's revenue (Mexico, Panama and Dominican Republic).
If we break down the revenue growth, 11.4 million euros are inorganic (coming from the companies acquired in 2021), 5.6 million euros are organic growth and one million euros is the result of the positive effect of foreign exchange.
The growth in the first half results is in line with the 2022 targets approved by LLYC's Board of Directors. The budget includes an increase in total revenues of 35% to 84.7 million euros.   Operational revenues would amount to 66.2 million euros, up 24%. Recurring EBITDA would increase by 25% to 15.9 million euros.