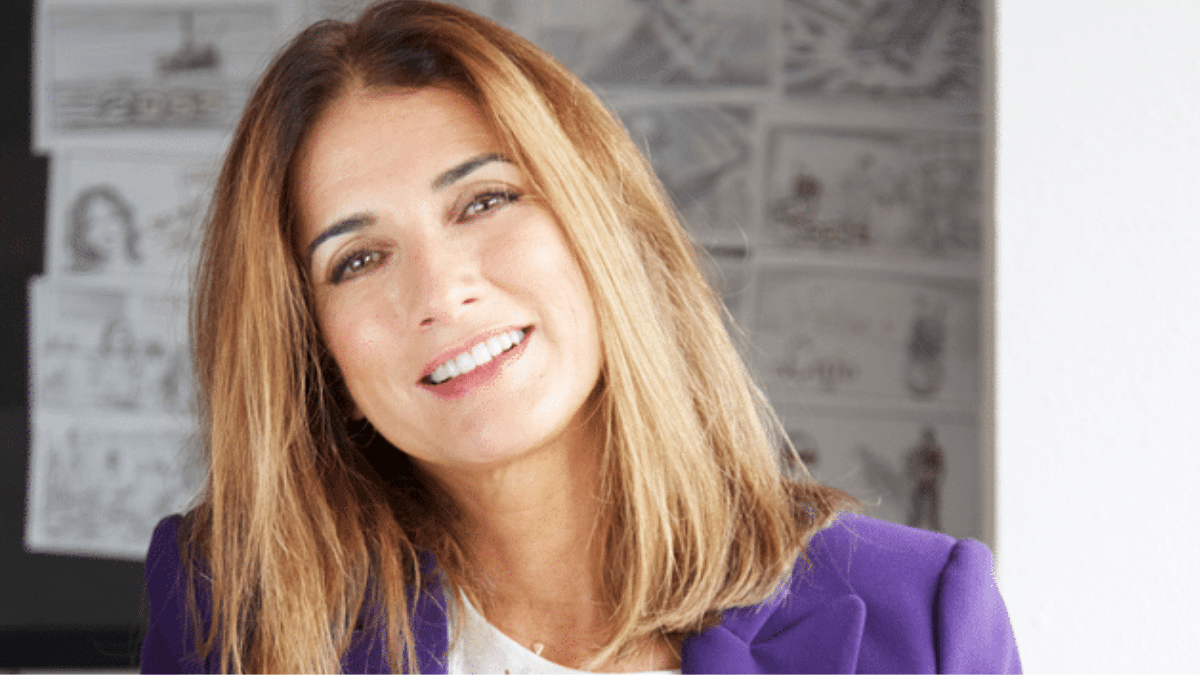 Macarena Rey, CEO of Shine Iberia: "Entertainment continues to work on TV, not on platforms"
MEDIA
|
MARCH 7, 2023
|
LAST UPDATE: MARCH 7, 2023 15:51
NEWSROOM
She is one of the most influential women in Spanish television. Macarena Rey is the CEO of Shine Iberia, Banijay's production company, which in Spain has catapulted formats such as MasterChef, Maestros de la Costura and, in Portugal, the versions of Big Brother, La Voz and Tu cara me suena.
He has been at the helm of a team of some 60 permanent staff for eleven years, constantly taking the pulse of television, creating new ideas and also taking on risky proposals in a highly volatile sector.
How would you describe the current landscape of Shine Iberia?
We are in a very good moment. We have managed to consolidate a lot of the programmes. In the end, the important thing is not to create success but to maintain it. That's what makes you stabilise the staff and have a continuous cash flow. We have several formats that are quite stable, which allow us to develop more risky things, although they may not leave you with as much economic margin, because you have more solid products.
At the moment, we have fiction, entertainment and documentaries. We are starting to work with regional television stations, which is something we had pending, because when you have very powerful clients, you don't have time to dedicate to others, with smaller budgets. In 2022, we started to make pitches to them, and we have sold three formats, which we are very happy with. And we are also working with platforms.
In addition, since last year we are going to do several R&D projects of our own. It is very important for a production company to generate and create intellectual property, because that is what allows you to generate income even if you don't produce it yourself. This happens, for example, with Tu cara me suena (Antena 3), our own production, which is distributed internationally and, therefore, we receive income. On Thursday [last week] we premiered Cover Night [on La 1], which is ours, and we hope that it works, that it travels and that we can fatten our catalogue of our own products.
What are they doing specifically for platforms?
We are preparing a hairdressing format for various platforms [Hairstyle], a fairly large talent format, and it is going to be broadcast in five countries at the same time. It's a hub format, where contestants will come from various countries and everything will be filmed from here. Also, we have opened with Bosé [the biopic series about the life of Miguel Bosé] with Paramount+ and SkyShowtime, which we premiered on Friday [last week]. We are talking to all the platforms and starting to work with almost all of them.
"We are moving at an enormous speed on television. What wasn't interesting six months ago might be interesting now.
How would you say television entertainment has changed in recent years?
Phew…(laughs). It's not that it's changed in the last few years, it's changed every month. We're moving at an enormous speed in television. What wasn't interesting six months ago might be interesting now. It not only depends on the viewer, but also on the editorial line adopted by each television station. Here, Telecinco, Antena 3 and Televisión Española have different editorial lines. We have to adapt to the needs of the client.
In addition, we are faced with new ways of consuming content on the part of the viewer. It is no longer consumed only on television, but now also on tablets and computers. Young people are watching other things, and I think that the only thing that generates appointments are the stable franchises such as Tu cara me suena, Supervivientes, Gran Hermano or MasterChef. Entertainment on television has changed a lot.
But it is true that it is on generalist television that entertainment continues to work. It doesn't work on the platforms. They are trying, I don't know if they will succeed, I don't have a crystal ball, but the habit of entertainment consumption is through television. The platforms have remained a place to watch fiction, although many of them are trying to make the leap to entertainment. This will be seen in a few years' time. I believe that the news and entertainment niche will continue to be for television.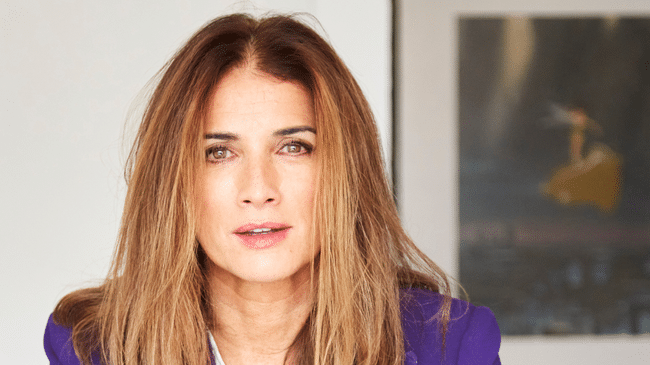 "We have neglected a lot the older people, who are the ones who are watching TV and are very neglected".
What are audiences looking for today?
It depends on age. I think we have neglected a lot the older people, who are the ones who are watching TV, who are the great mass. We have an ageing population, as in almost all countries. In Spain, in particular, we have an almost inverted pyramid, so we should be making content for these older people who are very much forgotten. That's why Turkish soap operas are working so well, as they are very slow, typical of older audiences. On the other hand, young people are looking for much more extreme, fast content, shorter formats, which are consumed very quickly and don't take them a long time, otherwise they get bored. Loyalty is not their strong suit.
On the other hand, artificial intelligence is going to play an important role for young people. And social media is obviously a very good distribution channel.
How does a production company like Shine Iberia seek to adapt to these changes? Is there a standard formula?
No, there isn't. We talk to clients practically every day and they tell us what they are looking for, what they want and, depending on that, we create things or we offer them what we already have in our catalogue. In some cases, we can tell them "this doesn't work well for you, if you decide to change to something else, we have such a proposal". At Shine we are tremendously active on a commercial level. Even though we have programmes in production and running, we don't stop pitching, because we don't know when they're going to fall off, when they're going to stop working and we have to feed a lot of people.
How do you usually brainstorm to create a new product?
We have an R&D department, we meet periodically and we look at market trends. Depending on these, we come up with formats that follow certain lines. Other times, we create things based on talent. For example, Lorenzo Caprile comes to us and proposes a programme on the history of fashion in Madrid and we design a tailor-made product for him.
Have you bet very fervently on projects that in the end have not caught on with the audience, or vice versa?
Yes, we'd like to get it right every time. It's very annoying, because the work, effort and energy is the same in a failure as in a success. For example, LEGO Masters [aired on Antena 3, presented by Roberto Leal], I feel very sorry for it because it is a great brand of the group that has worked in practically all territories and here it didn't work for many reasons. It could be because people didn't like it, but it wasn't programmed in the right place. It was broadcast very late and the time slot is very important.
Rey considers the increase in production costs, which he estimates to have shot up by around 30%, to be "a drama".
How have production costs evolved?
It's a drama. I can talk about 30% more, with all the economic crisis, the war in Ukraine, the rise in electricity prices that affect the construction of sets, materials that are more expensive because transport is more expensive. It is terrible.
What do television companies tend to demand from you today?
It depends. Mediaset demands one type of content. Atresmedia is doing very well and doesn't demand anything because it renews everything that is on air and has less need for it. When a channel is the leader, it is more relaxed and does not 'make a fridge'. It consumes just enough to maintain its leadership and its schedule is not so expensive.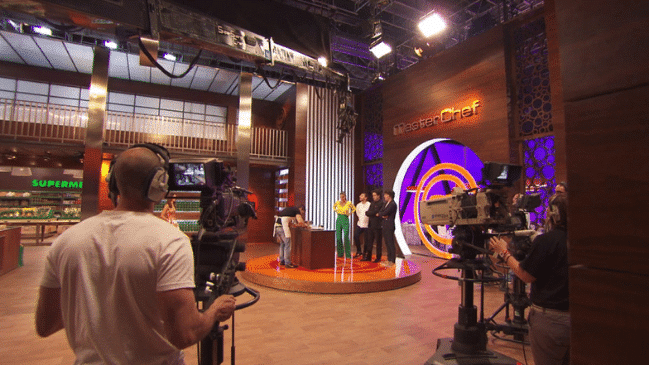 RTVE and MasterChef
Shine Iberia is clearly one of the reference producers for RTVE. Would you say that the content it contracts follows a specific pattern with respect to the rest?
I think they have certain limitations, because they are a public broadcaster, they have to be very careful with the language, the type of formats… TVE would never make a dating show or a reality show, they make talents. We are their supplier of fashion, cooking and music talents. They are looking for content of general interest, which is a public service. They are different from what Mediaset or Atresmedia may have.
MasterChef is now in its tenth year on screen. What would you say is the recipe for not exhausting a successful format after so many editions?
One of the fundamental factors is the casting. We put a lot of emphasis on not repeating patterns, that they are surprising and, above all, that people identify with them but that they are not repetitive. The content, too. We always come up with new things, we repeat the ones that work well. And the judges, who have gone into people's homes, are part of many families. It is also remarkable that Spain is a country where gastronomy is very important in homes and we are at the forefront of the new things that come out, we teach people healthy diets or give advice. We have the whole industry and gastronomy on our side and it is important. We are a showcase for them.
What would you say is the distinctive element of Shine Iberia compared to other production companies and to the content produced internally by television stations?
We have an absolutely unquestionable seal of quality, which may or may not work, as unfortunately not everything does, but what we are always extremely proud of is the final product. I always pass that on to the teams. Whether it works or not, we have to be satisfied with what we deliver, the quality, the image, the content…
Also, that the content, especially the entertainment programmes, have a sense of humour. I am a faithful believer that people, when they get home, want to be entertained and don't want to watch dramas. We look for content so that people forget about what has happened during the day and laugh at dinner or after dinner.
Objectives
What are your medium- and long-term objectives?
To consolidate and consolidate the fiction part, which is what was pending. The entertainment part was very consolidated, very solid, the documentaries too, and we are lacking fiction. We are developing several things and we hope it won't stop.