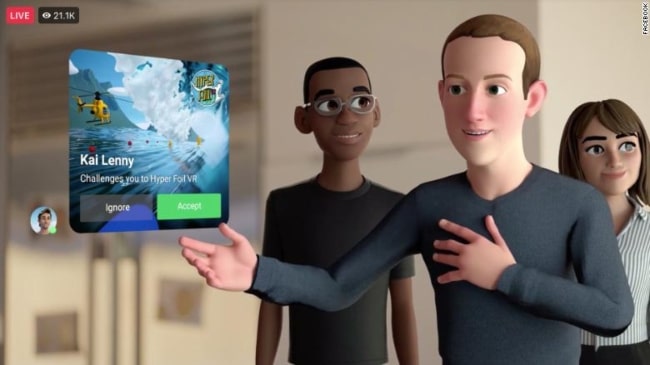 Meta more than halves its profit in one year due to the impact of its investments in the metaverse.
MEDIA
|
OCTOBER 27, 2022
|
LAST UPDATE: OCTOBER 28, 2022 11:22
NEWSROOM
In this news item we talk about: Meta
Meta's virtual reality bet is eating into its profitability. In just one year, profits associated with the third quarter have plummeted 52% to $4.395m from $9.194m in 2021. The Reality Labs division's 40% increase in operating losses totalled $3.672 billion in the red, a figure that for the first nine months of the year soars to $9.438 billion. All this on overall revenues that fell by 4% to 27.714 billion.
This means that Meta is already in the midst of two negative trends, with a second consecutive quarter of declining turnover and a three-quarter streak of falling profits. Without the distorting effect of the sanctions that regulators imposed on the company in 2019 for privacy violations related to the Cambridge Analytica scandal, you have to go back to the latter part of 2017 to find a year with worse absolute profitability.
The company increased losses in its virtual reality division by 40% and anticipates further losses in the red.
And this scenario is not likely to change in the near future, as the company indicates in its accounts that the losses associated with the Metaverse will grow "significantly" over the next year. In this context, CEO Mark Zuckerberg has acknowledged "challenges on revenue in the short term" and has advanced that in 2023 Meta will be focused on "prioritisation and efficiency", with a plan that aims to reduce costs by up to 10%. All this while it tries to bill more with new advertising positions on Facebook, Messenger and Instagram and explores possible paid features.
The situation is problematic insofar as internal documentation published by The Wall Street Journal indicates that the company is having serious problems attracting and retaining users in the metaverse. In fact, Meta currently has fewer than 200,000 active users in Horizon Worlds compared to the 500,000 it had hoped to end the year with, according to the documentation.
And that transition to a virtual reality model in the medium to long term is coupled with immediate pressure to enable Facebook and Instagram to compete with TikTok on the basis of its transformation into a short video discovery engine. This particularly changes the nature of the former, with the risks it carries in terms of satisfying its existing users, although the number of daily active users grew in the last quarter to 1.984 million.
Meta is also suffering from the difficult macroeconomic context due to the drop in advertising planning by the small and medium-sized companies that make up the main fabric of its customers. Other platforms such as Snap are suffering a similar situation, aggravated by the effect of privacy restrictions on Apple devices and their impact on targeting.