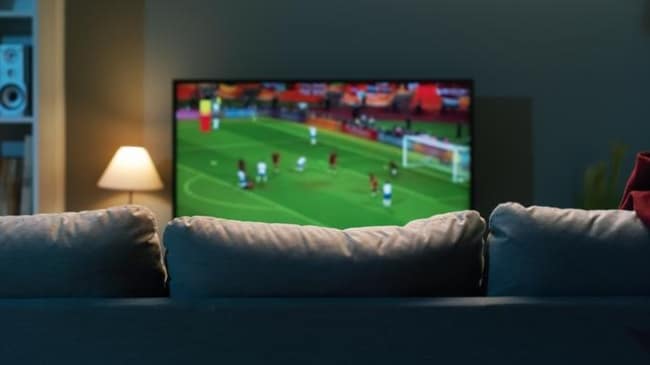 Movistar launches new OTT with a LaLiga and Champions League game included
MEDIA
|
JULY 24, 2023
|
LAST UPDATE: JULY 24, 2023 10:26
NEWSROOM
Telefónica has decided to relaunch Movistar Plus+, which from 1 August will offer a new and enhanced television service that will be available to miMovistar customers and will also be open to the general public, regardless of their operator, in OTT mode. The company had already made a similar incursion with Lite, but it has not had the expected commercial success.
According to the operator, the new programming of this service will include one LaLiga and one Champions League match per day. The matches will be announced weekly and will be selected according to the interest of the competitions. In addition, the new platform will include premiere films, series, sports competitions, documentaries, entertainment such as cartoons and music.
This relaunch includes the incorporation of new channels, with the linear Movistar Plus+ channel (dial 7) as the hub of the new television offer and flagship channel that will concentrate the platform's most relevant content, including all new fiction, programmes such as La Resistencia, music, documentaries and key events from sports competitions such as the NBA, ACB, tennis and rugby, as well as the Movistar Plus+ League and Champions League matches.
On this flagship channel of the platform, four original thematic channels are created: Cinema, Series, Music and Documentaries. Originals and a pop-up channel will also be added to the offer every month, as well as Vamos, Ellas Vamos, a 24-hour Resistance channel, regional channels and all the channels present on DTT.
Current miMovistar customers who already have the MovistarPlus Esencial package will see their programming automatically reinforced and updated to evolve to this new service, without having to do anything, for the same price (11 euros) and with the possibility of accessing other premium packages with all the football or the best TV fiction. Thus, the Movistar Plus+ offer will be completed with exclusive Movistar options such as Fútbol Total, with all the matches of all competitions; Deportes Total, with all the exclusive sports matches and competitions; Ficción Total, with all thematic cinema and fiction; and the possibility of integrating streaming applications such as Netflix.
In addition, any miMovistar customer who does not have the Esencial package can sign up for the new Movistar Plus+ service for 11 euros per month. All other customers, regardless of their operator, can also subscribe to Movistar Plus+, for 14 euros per month and in OTT mode.