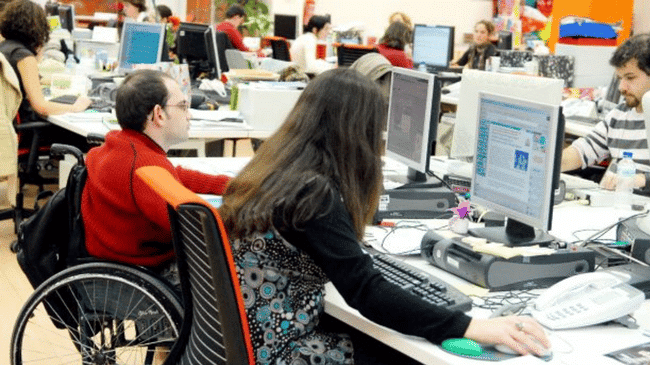 Servimedia prepares to launch a digital newspaper on disability with the support of Google
MEDIA
|
OCTOBER 3, 2022
|
LAST UPDATE: OCTOBER 6, 2022 13:51
NEWSROOM
In this news item we talk about: Google
Google continues to strengthen its alliance with the media. Following the relaunch of Google News in Spain with the incorporation of Showcase, the technology giant has announced financial aid for 47 European media – such as Servimedia, La SER, Público and Kiss FM – to improve their content and boost their business models.
One of the projects selected by Google from among the 605 submitted from 38 countries is the new digital newspaper on disability that Servimedia plans to launch in January 2023, which will publish more than 300 news items per month.
The general manager of Servimedia, José Manuel González Huesa, explains to DIRCOMFIDENCIAL that the aim of this project is "to give prominence to the 4.3 million people with disabilities and to learn about their concerns and needs. This newspaper will strengthen our philosophy of social journalism, which needs to be implemented in Spain".
González Huesa reports that the newsroom will be made up of journalists from Servimedia and "a minimum of 2 or 3" people with disabilities who will be hired.
For the granting of aid, Google has based itself on two criteria: the technological nature and that it maintains alliances with other actors, requirements that Servimedia's proposal fulfils. On the one hand, explains the agency's general director, regarding the innovative component, "we are going to create inclusive photographs of people with disabilities using Artificial Intelligence from Servimedia's large image bank".
On the other hand, it will have an alliance with Maldita.es to verify news related to disability and with the Observatory on the labour market and statistics for people with disabilities (Odismet), belonging to the ONCE Foundation, which has an extensive database.