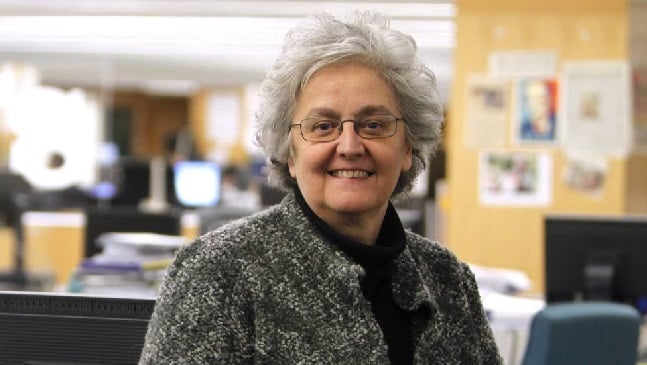 Soledad Gallego-Díaz to replace Caño as editor-in-chief of El País
MEDIA
|
JUNE 5, 2018
|
LAST UPDATE: JUNE 5, 2018 10:18
NEWSROOM
After restructuring the different divisions of  Prisa, the group's leadership has decided to reorganise El País. Soledad Gallego-Díaz has been put forward as new editor-in-chief, to replace Antonio Caño, as the journalist herself confirmed to the Efe news agency. Once her appointment has been announced, which will be voted on in the coming days by staff in accordance with the newspaper's statute, she will become the first woman at the helm of El País.
The appointment of Gallego-Díaz, revealed this Tuesday by El Español, is in line with Prisa's intention to return the newspaper to an ideological position which is closer to the interests of the Left.
A change which intends to reconnect El País with its traditional readers as well as its editorial staff. It can also be interpreted as a break from Caño's era, who had been in control of the daily newspaper since 2014. Indeed, papers like Vózpopuli link the departure of the current editor to Pedro Sánchez's appointment as President of Spain.
This return to El País' origins is supported by its editorial staff. Gallego-Díaz is held in high esteem and well respected by the newspaper's journalists and professionals in the sector and, therefore, it is likely that her appointment will be widely supported.  Or at least that she will enjoy greater support than Caño, who was selected with 97 votes for and 81 against, a prelude to a relationship which has been deteriorating over the years.
Gallego-Díaz is a Humanities and Journalism graduate. She joined El País in 1977, where she has worked as correspondent in several countries, as well as deputy editor and press ombudsman.
Regarding her new team, there are rumours that Jan Martínez Ahrens will become her deputy. Whoever it is, it appears clear that El País' most immediate challenge will be to promote its digital strategy, as over the last two months it has lost its leadership to elmundo.es