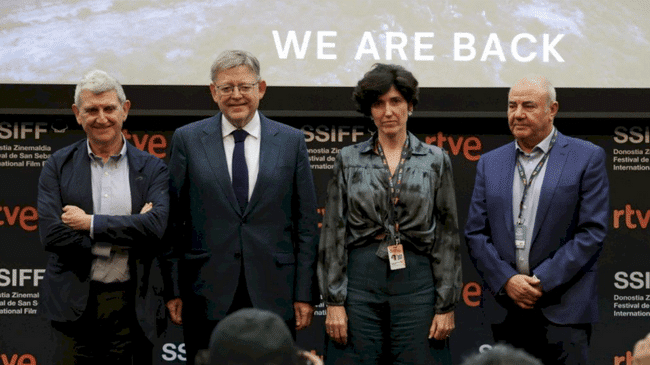 The Generalitat Valenciana offers the Ciudad de la Luz studios to the audiovisual sector and promises tax incentives
MEDIA
|
SEPTEMBER 20, 2022
NEWSROOM
"We are back". With this message, the president of the Generalitat Valenciana, Ximo Puig, said yesterday that he was at the disposal of the audiovisual sector at the San Sebastian International Film Festival to offer the studios that will once again host productions.
President Puig hopes to turn this 90,000 square metre space into "a great stage for making big and small films, series, programmes", thanks, in part, to an investment of 25 million euros from the public coffers to adapt it and to tax incentives that he promises to approve, without providing further details. The Generalitat foresees that up to 200 productions will be shot in Ciudad de la Luz over the next five years, generating an impact of 850 million euros.
In the first phase of the reopening, which took place on 1 July, Ciudad de La Luz has been in contact with various producers interested in reserving space in the Alicante audiovisual complex, whose definitive agreements were expected to be made official yesterday by Ximo Puig during his appearance at the Festival, which indicates that either they have not yet been closed or the producers prefer to keep it confidential.
The president held brief meetings yesterday with producers in San Sebastian, such as the film director Gerardo Herrero, who was president of the Spanish Academy of Motion Picture Arts and Sciences in 1994, and the president of the Spain Film Commission, Carlos Rosado.
Puig wants "to make Ciudad de la Luz a driving force for the Spanish industry and a space for employment and new possibilities", without "making mistakes of the past". This audiovisual complex is being reactivated ten years after Brussels decided to suspend its activity as a sanction imposed by the General Court of the EU after determining that the subsidies it received from the State represented a case of unfair competition.
RTVE agreements
Ciudad de la Luz is a new reason for the Generalitat Valenciana to continue strengthening ties with the president of RTVE, José Manuel Pérez Tornero. Ximo Puig assured that "we want to do many things with RTVE" and "we are defining a case".
This alliance comes after the success of the first edition of Benidorm Fest, which crowned Chanel as the Spanish representative at Eurovision, and after the announcement of a second edition to be held in the Alicante city in early 2023.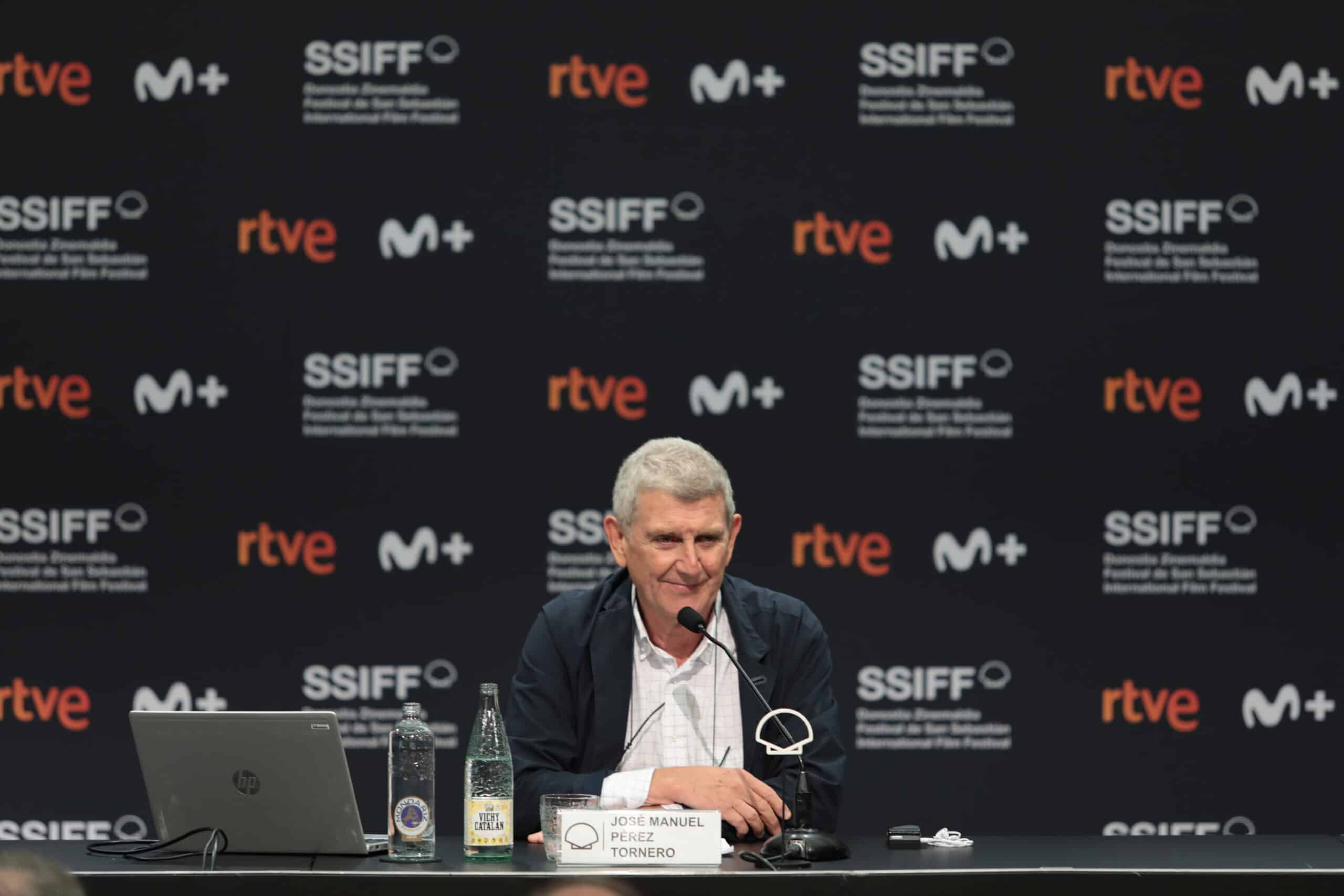 José Manuel Pérez Tornero.
Pérez Tornero presented last Saturday in San Sebastian the proposal for an agreement between RTVE and film producers with the aim of "creating a true alliance between the Spanish film, animation and audiovisual sector and the state public broadcaster. A starting point to begin to build a strategy for RTVE's participation in Spanish cinema, agreed with all the agents in the sector," according to the proposed agreement.
RTVE intends to increase its investment in the purchase of Spanish film broadcasting rights in the coming years.