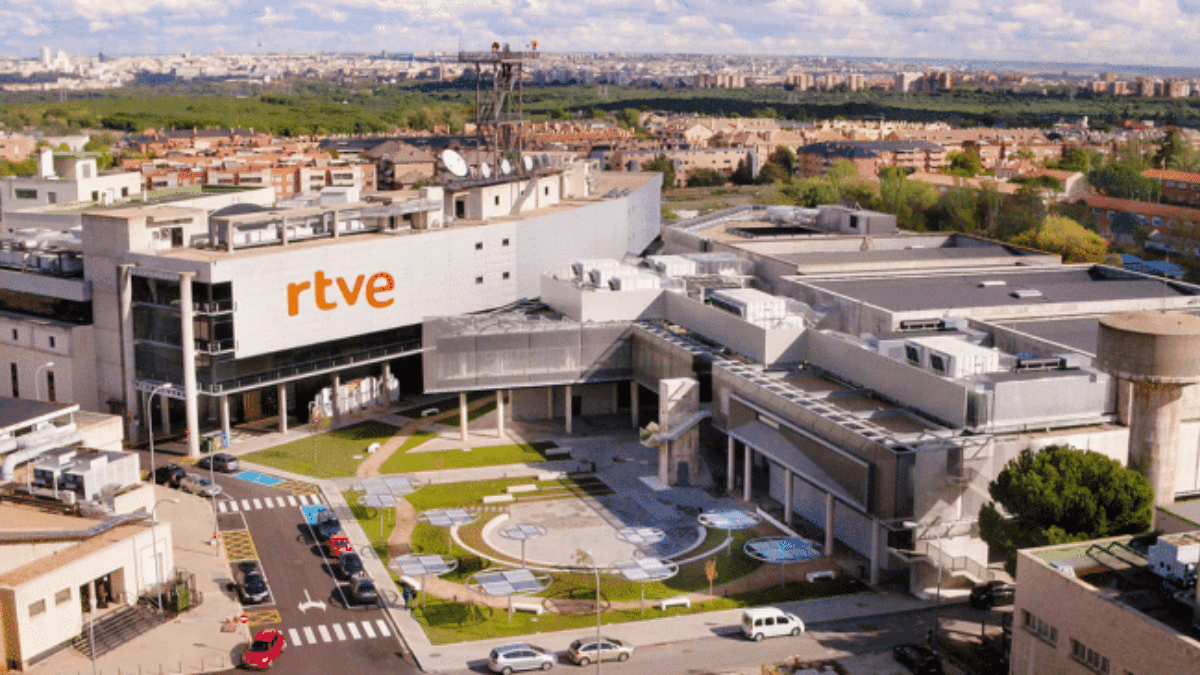 These are the production companies that receive more budget from RTVE
MEDIA
|
APRIL 11, 2023
|
LAST UPDATE: APRIL 11, 2023 10:28
NEWSROOM
External production has been strongly dominating RTVE's programming in recent years. The president of the corporation, Elena Sánchez, stated a few months ago that this is "the only viable option", in a context in which the lack of staff prevents the use of internal resources to develop audiovisual projects. A factor that may have its days numbered following the corporation's plan to hold competitive examinations between April and September, and which raises the question of whether the increase in staff will mean a decrease in external production.
According to the answers given by RTVE to parliamentary questions registered in the Congress of Deputies, last January the corporation had signed contracts with 19 production companies for this year, for a total amount of more than 111.1 million euros. At the moment, this is 52 million less than the amount allocated for the whole of 2022.
The production companies of 'MasterChef', '4 estrellas' and 'El Cazador' are the ones that receive more budget from RTVE.
The production company that receives more budget from RTVE is Shine Iberia, which continues to be the priority after being certified year after year the high audience shares in double digits that MasterChef accumulates. The company, directed by Macarena Rey, has in its hands an order for 2023 for 28 million euros, 4 million more than in 2022.
One of RTVE's great hopes for catapulting audiences this year is 4 estrellas, the comedy starring Toni Acosta that will soon be broadcast from Monday to Friday. Its production company, Good Mood Productions, headed by Daniel Écija, has tripled its income from RTVE compared to last year's total, to almost 14 million euros, making it the second most profitable production company after Prado del Rey.
Mediacrest, the producer of El Cazador, another of RTVE's most successful products, is once again in the top three production companies with the most lucrative contracts with the public broadcaster, although with a significant decrease in budget compared to 2022. Although for this year it has signed the recording of 219 programmes, which translates into 10.3 million euros, this is half the amount received last year.
These three production companies are followed by Bambú Producciones, the company on which RTVE has doubled its expectations for 2022, allocating 8.5 million euros for the daily telenovela La Promesa, another of RTVE's exciting projects, which has the audience's backing.
Production companies linked to Prisa
Another production company in which RTVE has almost doubled its investment compared to last year is Glop a glop planet, for the consolidation of the afternoon quiz show El Comodín, presented by the regular contributor to La SER, Aitor Albizua. This quiz show accounts for the vast majority of the more than 7 million euros budgeted by the public corporation to its production company.
For Prisa's production company, Lacoproductora, RTVE has also doubled its investment for Días de tele, the programme presented by Julia Otero. José Miguel Contreras' production company will receive more than 6 million euros from the corporation.
One of RTVE's biggest television fiascos so far this year has been Vamos a llevarnos bien, the comedy programme presented by Ana Morgade, which the network decided to withdraw due to the low audience share of its first episode -under 5%-. It was produced by The Pool Talent, the company owned by Andrés Varela Entrecanales, a Prisa director who controls Global Alconaba, the company that owns 7% of the publishing group of El País and La SER. RTVE signed an unsuccessful contract with this production company for more than 3 million euros.
The temporary suspension of Cuéntame como pasó, the series that is due to broadcast its final season, has upset RTVE's contracting process. For the time being, Grupo Ganga -which at the end of last year bought Squirrel Media-, has closed a contract with the public broadcaster for this year of around 5 million euros, for the production of Hit, which is a fifth of what it received in 2022, when it produced, in addition to this youth series, the Alcántara family series. Two series that made Grupo Ganga the production company that received the most investment from RTVE last year.
Remarkable contrasts
Between 2022 and 2023, a period marked by RTVE's experimentation in the face of viewer numbers, the budgetary contrasts between production companies have been accentuated. In addition to the examples already mentioned, Zeppelin Televisión has increased its income from RTVE tenfold to more than 6 million euros. However, the main cause of this increase is another public television failure: Todos contra 1, the challenge show that has recently been cancelled due to its low ratings, shortly after its premiere.
Another contrast, although in the opposite direction, is shown by the production company Catorce Comunicación (Aquí la Tierra), which signed a contract in January for 2023 for more than 4 million euros, which is half of what it earned in 2022.
This decrease has also been suffered by Tesseo (La hora de la 1), with 2.6 million; or Boomerang (collaborator of Benidorm Fest), with 2.4 million, which have reduced their income by almost half; and, more especially, Mediapro, with 1.8 million, which is a third of what the public corporation received the previous year.