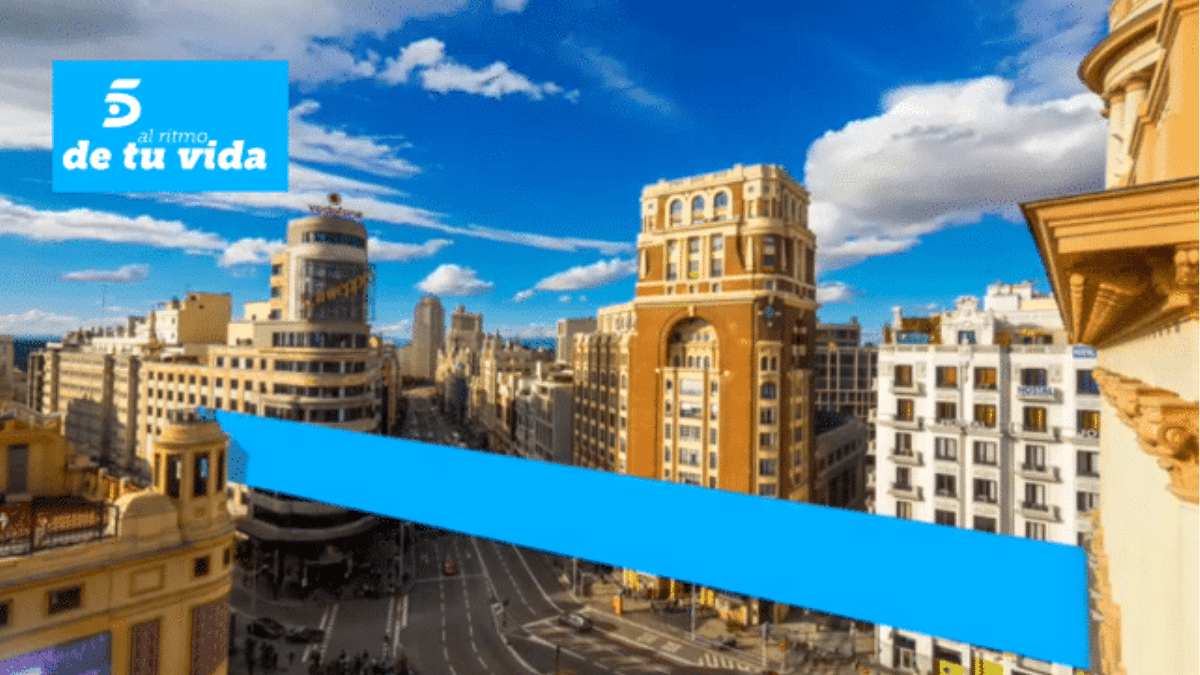 This is how Telecinco has created its new brand image
MEDIA
|
MARCH 15, 2023
|
LAST UPDATE: MARCH 15, 2023 16:58
NEWSROOM
In the midst of Mediaset's structural redefinition process, Telecinco has launched a new brand image, reflected in its self-promotions and on-air continuity. With this, it seeks to convey to viewers, in a clear and orderly manner, the day and time of the channel's content broadcast by means of new graphic resources.
This new aesthetic line has been presented through an ad that shows different audience profiles during different times of the day, accompanied by the broadcasting of Telecinco programmes, under the claim Telecinco, al ritmo de tu vida (Telecinco, at the rhythm of your life). The channel aims to win the loyalty of different audiences and to show itself as a lively, dynamic and modern television channel.
Brainstorming meetings
This idea stems from a qualitative study of the brand image of the group's channels and its competitors, which is carried out annually by the Basque institute Gestiker -which also works for Atresmedia-. At a meeting of Mediaset's programming department, they concluded that it was necessary to take advantage of the opportunity to position themselves as the television channel that adapts to the rhythm of people's lives. From there, they came up with the idea of selecting rhythm as the central word for the new image.
Once the skeleton of the brand was designed, this area sent a briefing to the autopromos department, made up of two promoters, a graphic designer and a promos director, on which they have been working for three weeks.
Mediaset España's Antenna Director, Patricia Marco, explains that "it has been an incredible job in a very short time. One of the objectives we had was to organise the appointment with the viewer with the channel's programmes. That's where the whole idea of packaging the promos came from, arranging the appointments. We wanted to attract attention because the advertising block has a very high quality, because the advertisers' spots have millionaire budgets, but the promo has to be always very careful".
The way in which the channel is generating an appointment with the viewer is through a carousel of content promos, with large signs occupying the central part of the screen, until they stop at a specific programme, with the day and time of broadcast. This idea is intended to give uniformity to the Telecinco brand and "build an unconscious link with the viewer".
Marco acknowledges that "lately, we have relied more on the strength of our [programme] brands than on the channel's brand and we want to recover the strength of the channel's brand". One of the elements that underline this is the strong presence of Mediaset blue.
Connecting with young audiences
Another of Telecinco's aims with this new look is to connect with young audiences. For this reason, they have included emoticons such as hearts or like emojis on a yellow background, a new colour in Mediaset's chromatic palette, with which they seek to convey "vitality and energy". The idea, explains Marco, is to "introduce new languages and renew them as new ones emerge".
The typeface used is Museo Slab, which, according to the channel, is characterised by its simplicity and legibility. It is used in its italic version, "to add another element of movement and dynamism", always in lower case, except for proper names, "as a nod to the current way young people communicate".
The director of Mediaset's Antenna discards applying the same concept to Cuatro. This channel has, in her opinion, "a very well established and developed image and we don't see a need for renewal".
Brand strategist Fernando de Córdoba believes that this renewal "does not show a great evolution, but it makes sense".
Brand, content and narrative strategist, Fernando de Córdoba, believes that this brand image of self-promotions and continuity on air "is nothing radical as a redesign. It is more of a refresh of the graphic line. It doesn't show a great evolution, but it makes sense, as Telecinco is currently in the process of finding a new formula, that of programmes that feed back into a reality show".
The expert, author of the book Los secretos de las marcas, adds that this line "brings homogeneity to the grid, although aesthetically it does not bring novelty"; and admits that he is surprised by two elements. On the one hand, resources such as emojis, "which are supposed to connect with young audiences, although I don't know if they are still as young as emojis would have been ten years ago". On the other hand, he considers that "the typography is very similar to that of Antena 3, except that, in this case, they use italics".
As a strong point, he believes that "they claim their corporate light blue colour. It works very well for competing brands to share opposing colours. In this case, against Antena 3's orange".
The specialist concludes that "until Telecinco finds its formula, a new brand idea, it is not going to make radical changes. Once it has decided what it is going to be, the time will come to launch a new visual identity, as happened in 1997 and 2010".