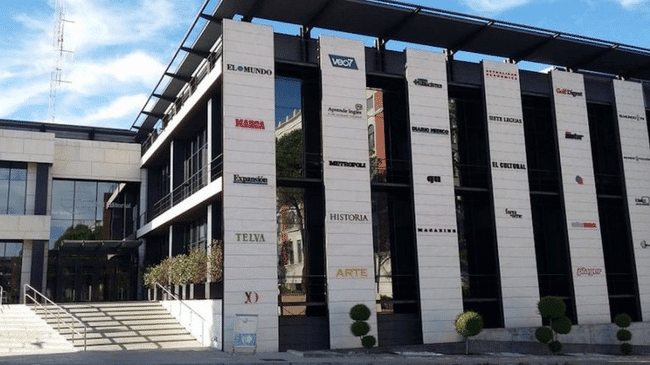 Unidad Editorial's audiovisual production company becomes Play the Unit and jumps into fiction
MEDIA
|
SEPTEMBER 14, 2022
NEWSROOM
Unidad Editorial's audiovisual production company, founded in 2019 with Javier Negre as assistant director, is taking new steps towards consolidation. These advances are accompanied by a new rebranding, to be presented in October, which includes a change of name: from UEtv to Play the Unit.
After three years producing successful documentaries, the team is adding fiction to its audiovisual portfolio, according to DIRCOMFIDENCIAL. In fact, they are already working on the development of scripts and holding meetings with different fiction departments of streaming and television platforms. In addition, to reinforce this area, this summer they have signed the audiovisual communicator Caridad Riol, who has worked at HBO, Comedy Central and Televisa.
The director of the production company, Miguel Toral, confirmed to this newspaper that "we want to make the leap to fiction and we are already preparing projects. Through the stories that are published in our publishing house La Esfera de los Libros or in El Mundo or Marca, we want to promote the fiction part".
The production company has also reconfigured its position in the group. Until last year, the work of this team, made up of six professionals plus collaborators, had a transversal nature, providing comprehensive support to all its titles, as Prisa has planned for its new video unit headed by Fran Llorente.
Now, at Unidad Editorial, each newspaper or magazine has its own head of video, so that Play the Unit, as Toral explains, is now an area independent of the titles, except for occasional "consultancy or some internal work, such as promotional videos".
The director of the production company, who has worked on more than 50 productions in his career, explains that Play the Unit "has its roots in El Mundo Televisión", the production company founded by Melchor Miralles and Jaime Gutiérrez Colomer, the current general manager of Management and Transformation at Atresmedia.
At this stage, the company focused on investigative journalism, aligned with the traditional purpose of El Mundo, or on film productions such as El Lobo, starring Eduardo Noriega, about the terrorist group ETA.
In 2022 he has produced six documentaries for Amazon Prime and National Geographic.
So far this year, Play The Unit has produced six documentaries: five for Amazon Prime, including Rafa Nadal Academy and biographies of renowned elite athletes, and the latest, released a few days ago on National Geographic (Disney), about the eruption of the volcano on La Palma last year, together with the local production company I Love The World. The team is also working on a true crime project for one of the main free-to-air television channels.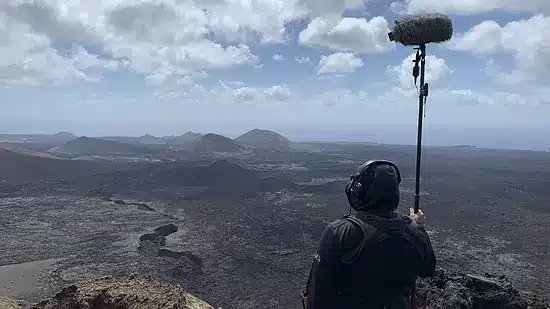 Filming of the documentary about the volcano on La Palma.
With these plans, Unidad Editorial's production company aims to grow "by 30% or 40% this year", the same leap it has been making every year since it was founded, and to continue producing "between 6 and 10 projects" every year.