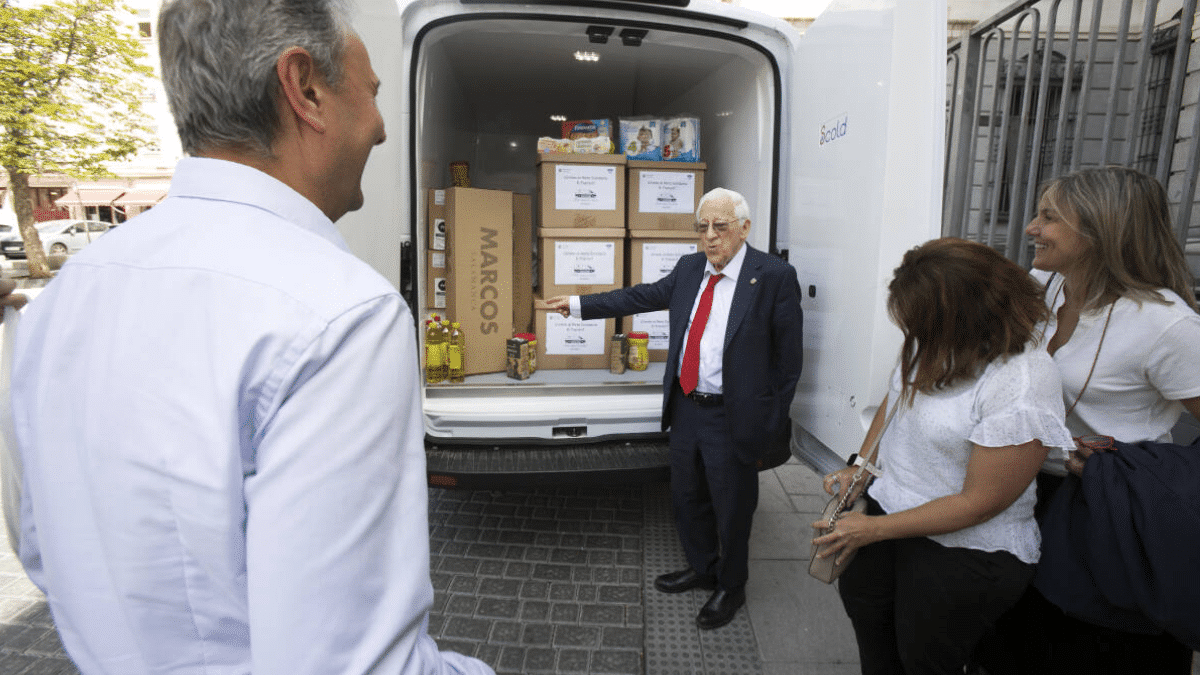 Mensajeros de la Paz has taken delivery of an E-Transit from Ford Spain to deliver food to disadvantaged communities.
PR
|
JULY 17, 2023
|
LAST UPDATE: JULY 17, 2023 13:59
NEWSROOM
Mensajeros de la Paz, an organisation dedicated to distributing meals to people in need, was facing difficulties delivering food in low-emission areas. To support their valuable work, Ford of Spain, in collaboration with its dealers, has provided them with an E-Transit, the all-electric version of the world's most popular cargo van. This unit has thermal insulation to maintain the cold chain and ensure that the meals arrive in perfect condition at their destination. In addition, thanks to voluntary donations from Ford Spain employees and collaborators, the E-Transit has been delivered fully loaded with more than 300 kg of food that will supply the NGO's food pantries.
The delivery ceremony took place in the Plaza del General Vara del Rey, with the presence of Jesús Alonso, President and CEO of Ford Spain, Father Ángel, founder and President of Mensajeros de la Paz, Sergio Mella, Director of the association, and Elio García de Agueda, Head of Sales at Romadrid.
During the event, Jesús Alonso highlighted the admirable work of Mensajeros de la Paz in helping those most in need and highlighted the partnership they have maintained for fifteen years, with a total contribution of more than €100,000 and the participation of more than one hundred employees in corporate volunteering programmes. The loan of the E-Transit, the first electric vehicle in the association's fleet, will enable the continuation of this partnership and the commitment to justice, sustainability and global solidarity.
Father Ángel expressed his gratitude to Ford, as the vehicle guarantees healthy, sufficient and sustainable food for people in situations of exclusion, avoiding food waste and ensuring the preservation of food until it reaches those who need it.
Sergio Mella emphasised that as this is their first all-electric vehicle, they will reduce the carbon footprint of their journeys. Thanks to initiatives like this, the impact of their projects will reach more than 100 families per month and more than 250 people daily.