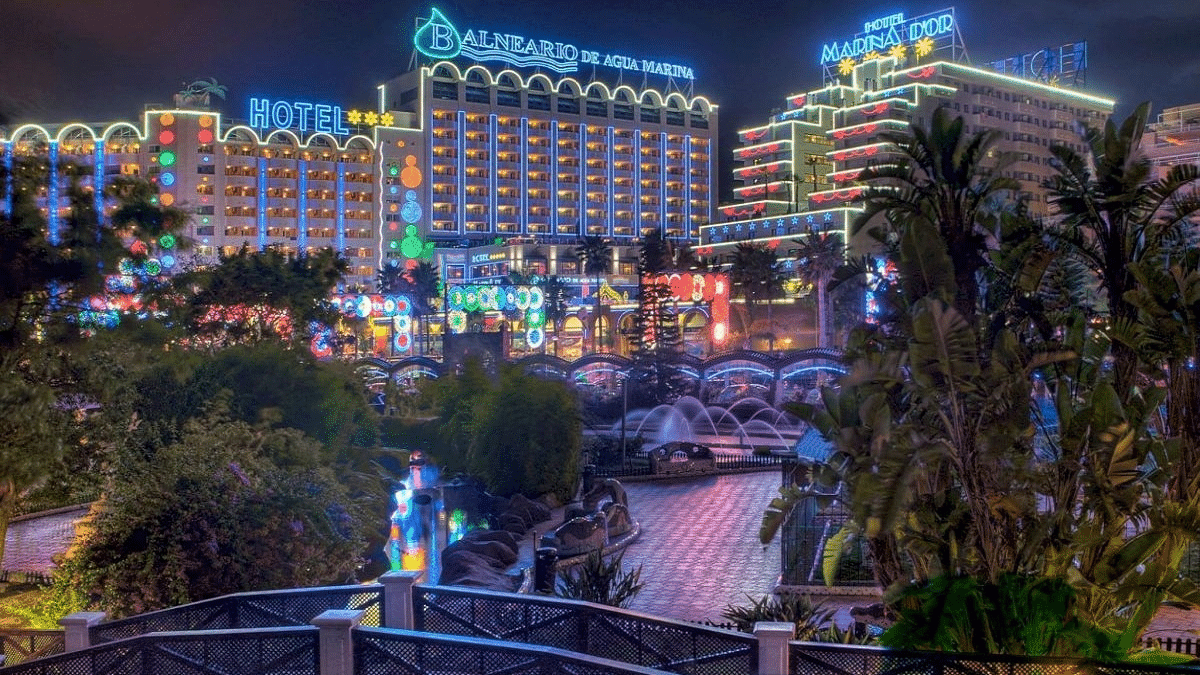 Fuertes and Magic Costa Blanca close the purchase of Marina d'Or
NEWSROOM
Grupo Fuertes and Magic Costa Blanca have agreed to acquire the Marina d'Or resort, located in Oropesa del Mar (Castellón), from US investment fund Farallon Capital Management.
Marina d'Or Ciudad de Vacaciones is one of the best known family resorts in Europe and has 5, 4 and 3 star hotels, tourist flats, seven amusement and theme parks, shops, restaurants and nightclubs. After being taken over four years ago, it closed its doors last month, cancelling all bookings.
With its future up in the air, it was announced today that Grupo Fuertes and Magic Costa Blanca are the new owners. Both companies will join forces with the aim of relaunching this project under a new tourist concept and placing it among the best holiday resorts in Europe. The operation, which is currently being studied by the National Commission for Markets and Competition (CNMC), is awaiting authorisation from this body. Grupo Fuertes and Magic Costa Blanca have counted on Garrigues and Rosillo Rein, as legal and real estate advisors, respectively.
About Grupo Fuertes Grupo Fuertes is a holding company with 100% Spanish capital, which brings together more than 20 different companies whose activity is mainly focused on the agri-food sector. Among them is ElPozo Alimentación, a leader in the sector. The business group has more than 8,700 employees and its turnover exceeded 2,300 million euros in 2022.
About Magic Costa Blanca Magic Costa Blanca is a hotel group with nearly 50 years of experience in the tourism sector. Its commitment to quality and innovation has consolidated its position as a leading company in the tourist accommodation sector in the Valencian Community, winning numerous awards such as Tripadvisor's Traveller's Choice and Booking's Traveller Review Awards. The business group has nearly 2,000 employees and manages 11,695 beds.