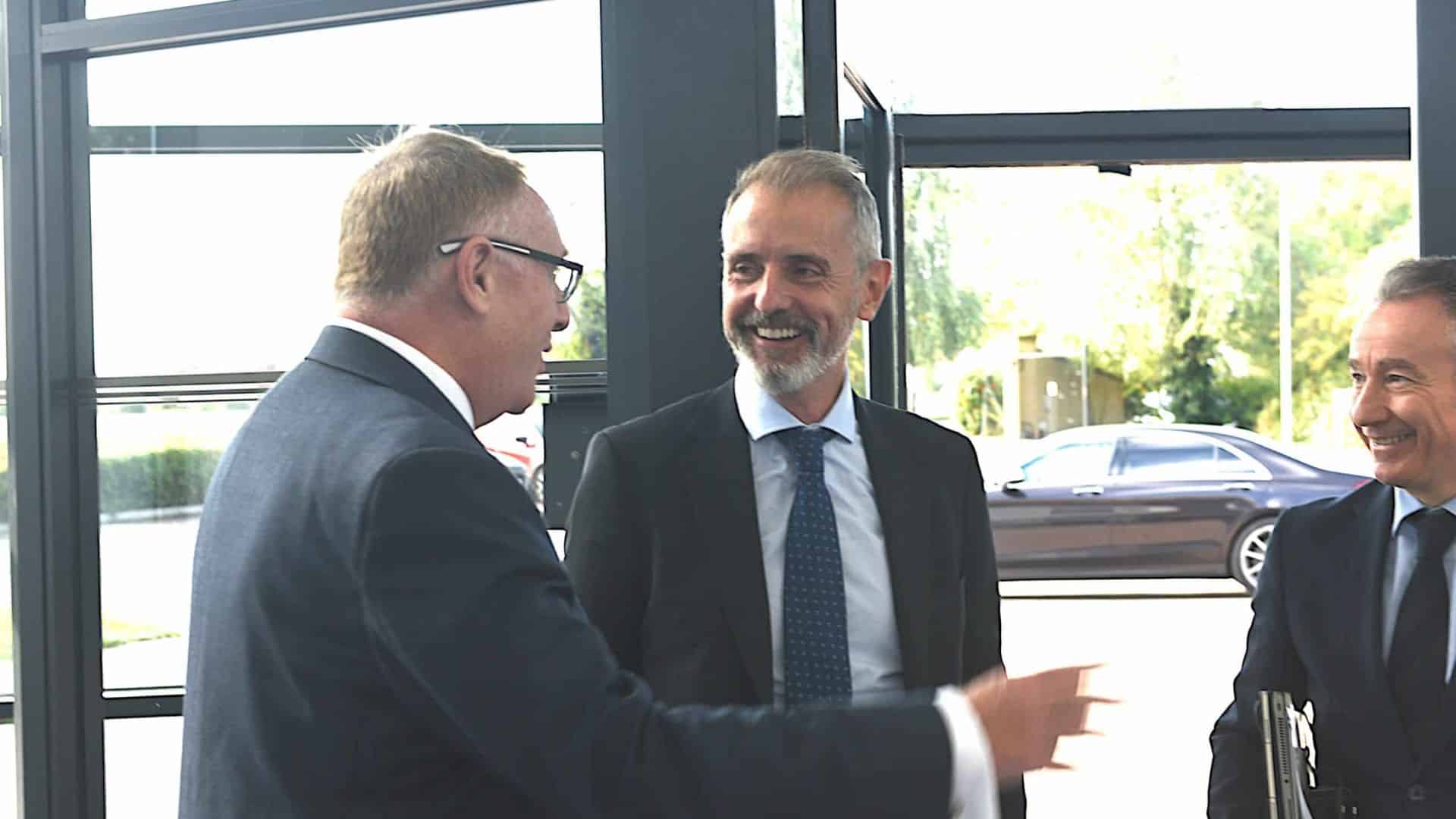 Indra closes the purchase of Park Air
NEWSROOM
In this news item we talk about: Indra
Indra has become the world's leading company in ground-to-air communications systems for air traffic, aerospace and defence businesses after closing the acquisition of the British company Park Air with Northrop Grumman.
Coinciding with this milestone, the Spanish company's chairman, Marc Murtra, participated today in a celebration event at Indra Park Air's headquarters in London, where he highlighted that "this transaction consolidates Indra's position in the UK as a cutting-edge technology company in critical sectors and boosts our presence in strategic markets. Today we are stronger and have greater engineering and production capabilities for complex systems to respond to the demands of our customers".
Indra becomes a global benchmark in aerospace and defence communications
Indra Park Air CEO Fiona Thompson said: "Joining Indra opens the door to some of the world's most cutting-edge air traffic and defence projects and enhances our ability to continue to innovate and deliver exceptional communications systems. We are proud to join this great company.
Indra's UK subsidiary has more than 120 employees and a strong partner network that enables it to supply civil and military communications systems to more than 100 countries. Its main customers include air navigation service providers (ANSPs), airports, systems integrators and government military organisations.
This experience strengthens Indra's position to compete for contracts worldwide. Indra is currently competing in the NEXCOM Version 3 (V3) programme, which is being tendered by the US Federal Aviation Administration (FAA) to replace in-service ground-to-air radios that are reaching the end of their useful life. Park Air has been supplying its communications systems to this customer for more than 25 years. Following the approval of the competent authorities, Indra closes a purchase process that began last June, when it reached a first binding acquisition agreement with Northrop Grumman.