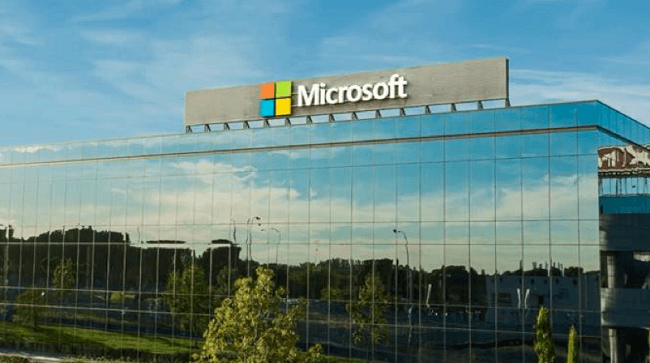 Microsoft campus in Aragon will add 69,000 jobs throughout Spain
NEWSROOM
The campus that Microsoft plans to build in Aragon will be a catalyst for innovation, economic growth and job creation in the autonomous community and the rest of Spain, helping to accelerate the digitization of public and private organizations of all sizes and industries and boosting the growth of the technology industry in Spain, according to the multinational technology company. It adds that, according to an IDC analysis, the new data center campus could add 8.4 billion euros to the Spanish GDP and contribute to the creation of 69,000 indirect jobs in the period 2026 – 2030. In Aragon alone, it could add 264 million euros to the regional GDP and contribute to the creation of more than 2,100 jobs specialized in technology between 2026 and 2030.
Microsoft has announced this October 10 its intention to build a data center campus in the Aragonese community to provide intelligent cloud services to European companies and public organizations. This investment project of the company in Spain is in addition to another that is already underway in the capital, the creation of Microsoft data centers in Madrid, which will be available in the coming months.
Aragon, according to Microsoft, has managed to position itself as one of the key regions in Europe for the implementation of data centers thanks to its broad portfolio of qualified talent, high quality infrastructure, public support for innovation initiatives, its location and available land.
Aragon's vocation for attracting companies like Microsoft
The president of the Government of Aragón, Jorge Azcón, affirms that "the Microsoft project is a new boost to Aragón's vocation for attracting companies, especially those that, due to their international relevance and innovative nature, represent an extraordinary added value to boost the economy and the generation of wealth in the Autonomous Community".
Alberto Granados, president of Microsoft Spain, expressed himself in similar terms. He points out that "Microsoft's new investments in Spain will allow us to provide intelligent cloud solutions and services to companies and public entities in Europe, fostering the digital transformation of companies and public entities, driving innovation and contributing to the generation of new jobs in the technology sector in Aragon and the rest of Spain. We will work closely with national and regional governments and local authorities in building the data center campus to ensure that people, businesses and society can take full advantage of the benefits of a digital world."