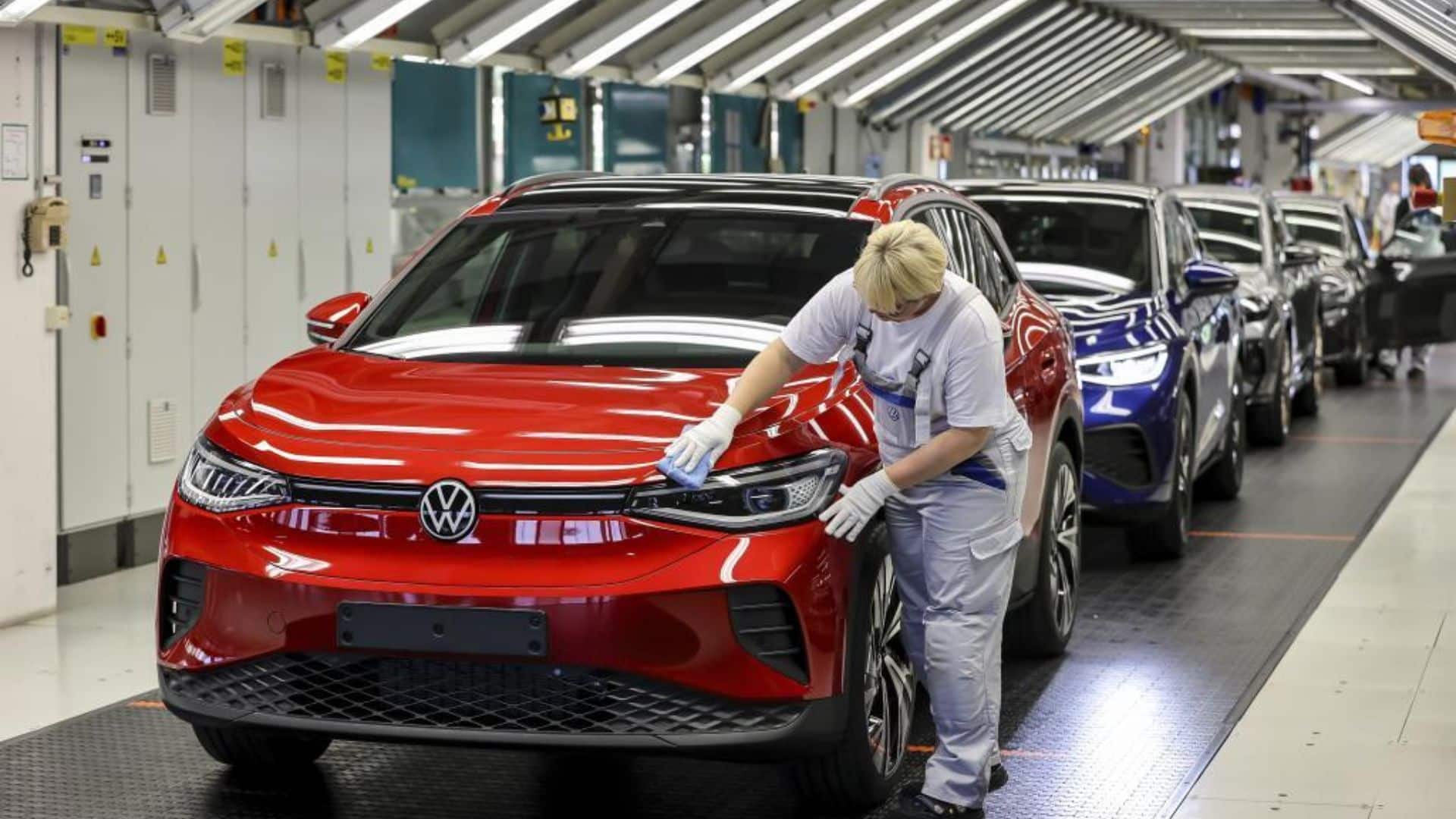 Volkswagen stops production in Germany and Portugal due to parts shortages
NEWSROOM
German carmaker Volkswagen is to temporarily halt production at its plant in Emden, Germany, and in Palmela, near Lisbon, because of a lack of parts from the Slovenian supplier due to flooding, German media report.
Production at the Palmela assembly plant will stop from 11 September until 12 November because essential components for the production of the T-Roc are missing.
In addition, Volkswagen will stop two production shifts at the Emden plant in Lower Saxony, northwest Germany, from 11 September until 1 October.
The Volkswagen Group expects that the production stoppage may also affect other factories, although electric models are not affected.
Due to the floods in Slovenia, gears for combustion engines are missing.
Slovenia suffered floods in August that have affected two thirds of the country.
Volkswagen Navarra to Germany
The director of Human Resources of the Volkswagen Group (VW) will meet in Germany with representatives of the workers of the Navarre plant, an appointment in which the unions will convey "the discomfort and anger of the Works Council about the decisions that have been taken on the battery assembly plant and the way it has been communicated".
This was stated by the CCOO union section at Volkswagen Navarra in a note addressed to the workers, to whom they assure that "above all we will use this trip to reconfirm and insist that we need firm decisions on the industrial project of this factory in the future".
They refer to Hyundai Mobis' announcement of VW's decision to commission this external company to assemble the batteries that will be fitted in the electric cars at the Landaben factory, a decision that has not yet materialised in a signed agreement but which VW Navarra's management confirmed last week.