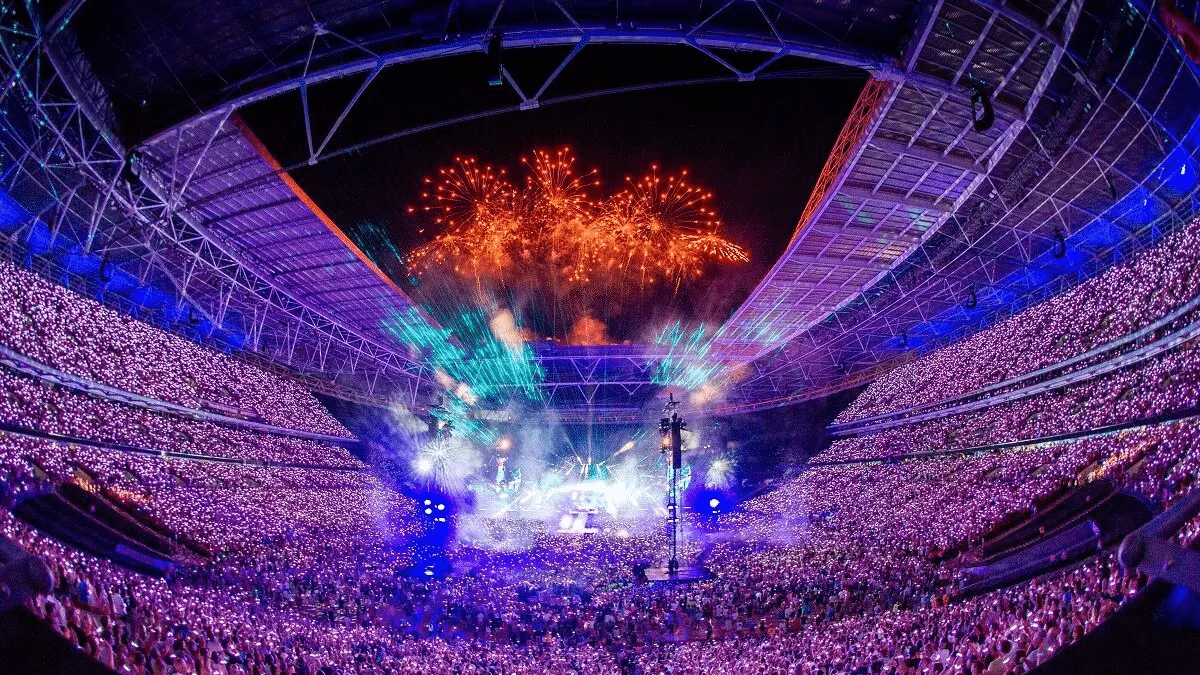 BMW and Coldplay team up to create first live concert with sustainable energy
ENERGY
|
MAY 30, 2023
|
LAST UPDATE: MAY 30, 2023 12:08
NEWSROOM
In a ground-breaking collaboration, BMW has teamed up with Coldplay's Music of Spheres World Tour and provided the necessary electrical power through a unique modular energy storage system.
This emission-free energy source not only powered the sound, video, special effects and technical support, but also had a significant impact on the concerts in Spain and Portugal by supplying 100% of the energy required for the lighting, making it an industry first.
Equipped with 40 recycled BMW i3 batteries, each with a maximum capacity of 1,600 kWh, these concerts have become more sustainable, making the tour one of the greenest in history. This collaboration between BMW and the British band sets a new benchmark for sustainability in the live music industry, culminating in a series of spectacular shows in Barcelona on 24, 25, 27 and 28 May.
BMW i3 batteries were the first in the global automotive industry to be suitable for second-life use without additional processing, in line with the BMW Group's vision of sustainability and circular economy. The charging process of these inter-concert batteries is based on renewable energy sources such as wind, solar photovoltaic panels or generators running on palm oil-free biodiesel called HVO (Hydrotreated Vegetable Oil).
The tour also features other innovations in renewable energy, such as photovoltaic solar panels, kinetic floors and electric bicycles. The kinetic floor and bicycles harness the movement of thousands of attendees, with two banks of bicycles allowing fans to pedal and generate electricity during the show.
Coldplay expressed their pride in partnering with BMW to create the first live concert with portable, rechargeable batteries, stating that this innovation allows them to power their performances with clean, renewable energy.
To transport the battery pack and components, including cables, between cities, the band has used two trucks powered by biofuels derived from renewable feedstocks such as used cooking oil, which also minimises the carbon emissions associated with transport.
Jens Thiemer, Senior Vice President Customers and Brands at BMW, notes: "The shared awareness of sustainability has led to a joint, intensive and creative development process between BMW and Coldplay in recent years. BMW takes the concept of sustainability to another level by using the BMW i3 batteries for live concerts, contributing to greater sustainability and a reduced carbon footprint".
The collaboration between BMW and Coldplay began in 2021 with the band's appearance on the song "Higher Power" for the market launch campaign of the all-electric BMW iX and BMW i4 and in the BMW JOYTOPIA metaverse presented at the IAA Mobility.