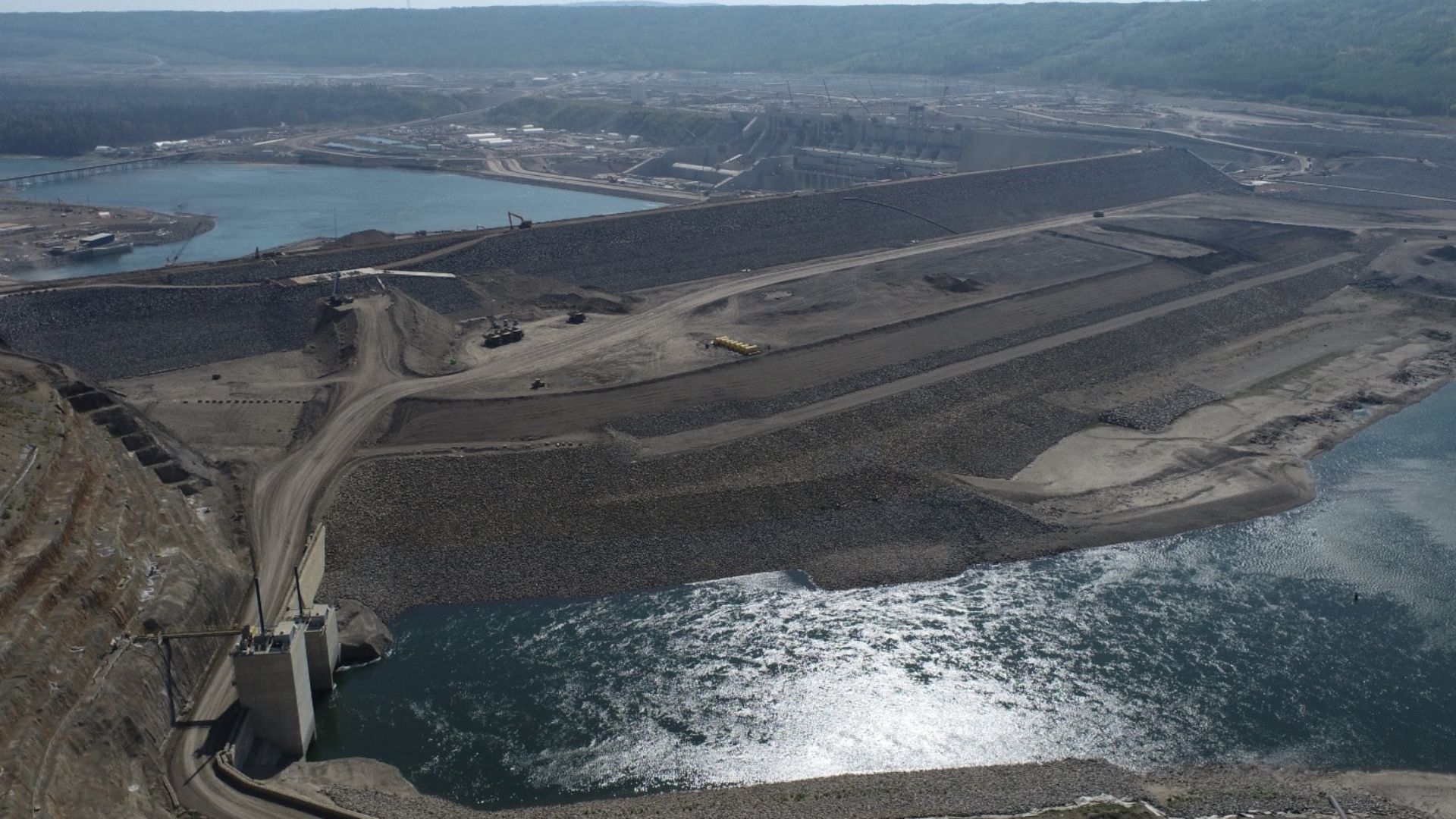 Acciona and its partners complete construction of a 1.8 billion dam in Canada
FINANCE
|
SEPTEMBER 11, 2023
|
LAST UPDATE: SEPTEMBER 11, 2023 14:22
NEWSROOM
Acciona and its partners in the Peace River Hydro Partners (PRHP) consortium have completed construction of the dam body of the Site C hydroelectric project in British Columbia. Awarded in 2015 for 1.8 billion euros, it is one of the Spanish company's largest projects in Canada.
With a crest length of more than one kilometre, the dam rises 60 metres above the Peace River (comparable to a 20-storey building).
The work to fill the dam began in 2021 and, in total, more than 16 million m3 of material has been used for its construction, which was carried out 100% with the consortium's own resources. Most of this material was obtained on site, while the remaining seven million tonnes were transported on a five-kilometre-long conveyor belt, thus avoiding CO2 emissions from vehicle transport.
During construction, Acciona and its partners achieved records in the placement of Roller Compacted Concrete (RCC). The team reached daily peaks of more than 9,460 m3 of concrete per day.
River diversion
To divert the river, the consortium built twin tunnels, 800 metres long and 11 metres in diameter, using plowing machines. These tunnels were then lined with concrete. In total, more than 100 million m3 of earth was moved. In addition, to protect the dam, half a million tonnes of riprap were manufactured and transported by rail from a local quarry.
The construction of the Site C dam has been carried out in full compliance with international and Canadian safety measures, enabling it to withstand natural disasters, reports the construction group headed by José Manuel Entrecanales.
The construction of the earth dam, the roller-compacted concrete dam and the diversion tunnels are part of the Site-C Clean Energy Project, one of Canada's largest infrastructure initiatives.
When completed in 2025, this project will power the equivalent of 450,000 homes – or 1.7 million electric vehicles per year – in the province of British Columbia.
Sustainable nature of Acciona's project
The entry into operation of this infrastructure will generate a positive impact on the environment due to the production of renewable energy. During the construction phase, the project implemented numerous measures to reduce its carbon footprint.
Examples include the use of an earthmoving platform and GPS tracking of machinery so that routes and fuel consumption could be optimised. Innovative construction processes have also been employed, such as the use of a 5-kilometre conveyor belt instead of a fleet for earth transport. In 2022 alone, these measures prevented the generation of more than 10,000 tonnes of CO2.
In addition, in 2021, a project focused on the circular economy and based on the participation of employees and the community was launched. This initiative resulted in a wider range of materials being recycled at two on-site processing centres, generating significant revenue that was used to fund community outreach programmes.