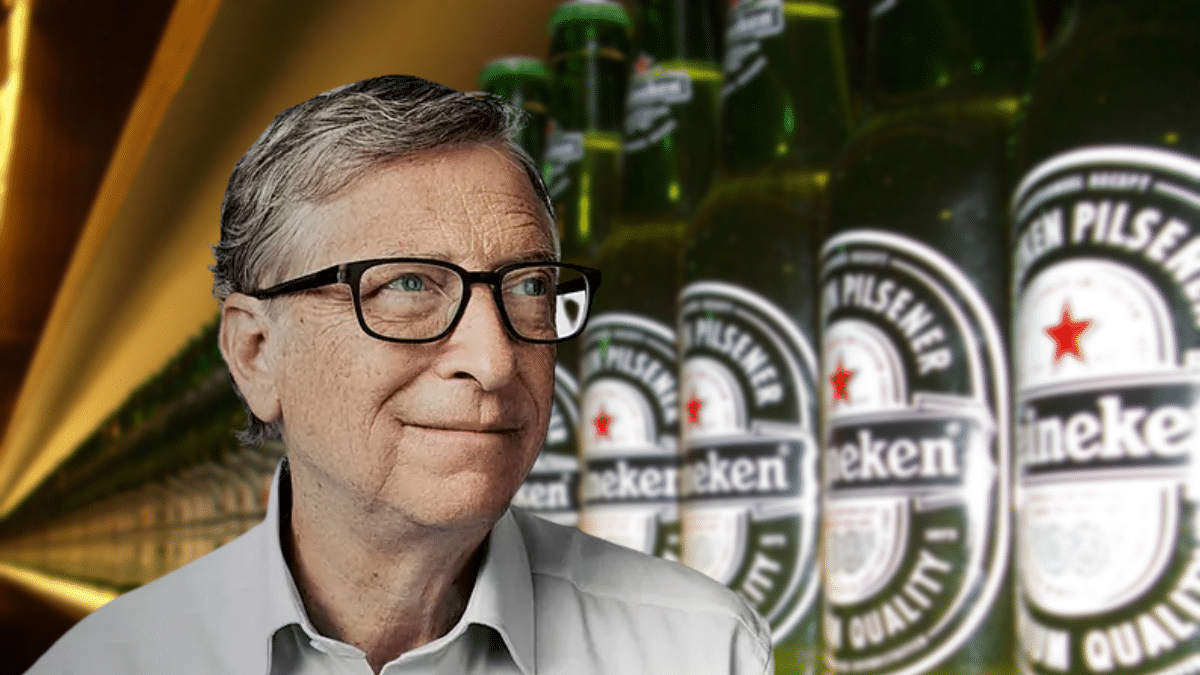 Bill Gates switches to Heineken beer
FINANCE
|
FEBRUARY 23, 2023
|
LAST UPDATE: FEBRUARY 23, 2023 12:24
NEWSROOM
The returns Gates earns from the foundation's investments are donated to charity. This is not the first shareholding in a Dutch company that Gates has bought through this foundation, as he already has a 600 million euro stake in the online supermarket Picnic.
Femsa, which distributes Coca-Cola and operates the Oxxo retail chain in Mexico, announced last Wednesday a change in its business model that includes divesting from Heineken to focus on its retail, fintech and bottling businesses, and put its 14.8% stake in Heineken up for sale.
The brewer closed two days later the purchase of €1 billion in shares in Heineken N.V. and Heineken Holding N.V. as part of Femsa's accelerated sale offer.
And Dutch businesswoman Charlene de Carvalho-Heineken, who owns 25 % of Heineken N.V., also took a relatively small part of Femsa's shares, a total of 100 million shares in the holding company at 75 euros per share, according to the Netherlands Authority for the Financial Markets.
The Heineken family has control over the brewer through a staggered structure and holds about 53 % of the shares in Heineken Holding, which owns just over half of the Dutch brewer's publicly traded shares.
With the purchase of the Femsa shares, Gates immediately becomes the fourth largest shareholder in Heineken Holding, and when Femsa exits the company entirely, Gates is expected to become the company's third largest shareholder.
All of these acquisitions come just days after Heineken announced its 2022 financial results.
It posted a 19.3% drop in total net profit in 2022 to €2.682 billion, but achieved 31% revenue growth to €28.7 billion on the back of higher prices and a 7% increase in beer sales last year.