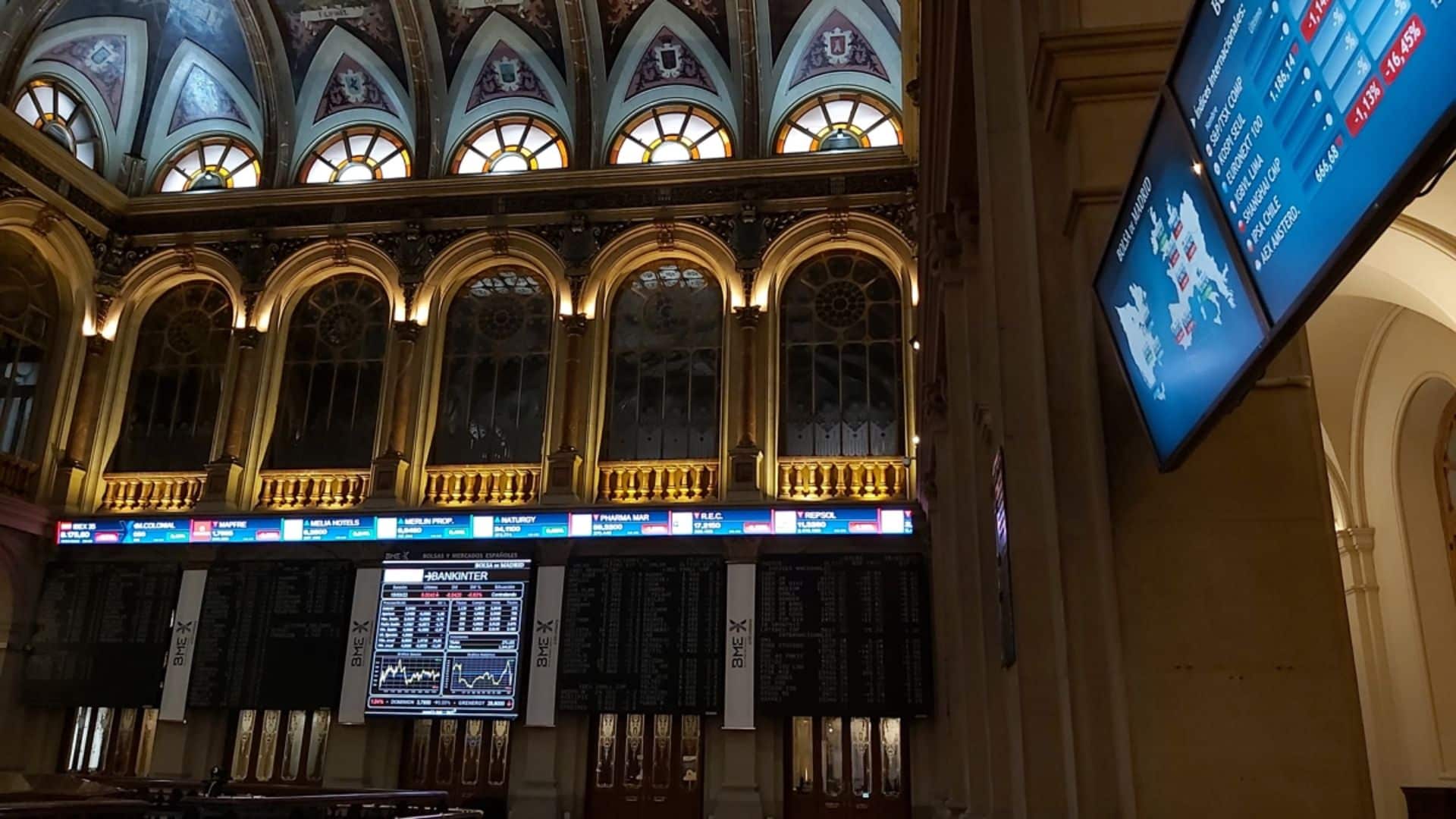 From panic to euphoria is just one step on the IBEX 35
FINANCE
|
OCTOBER 11, 2023
|
LAST UPDATE: OCTOBER 11, 2023 10:39
NEWSROOM
In this news item we talk about: Ibex 35
If yesterday investors feared the worst with the new armed conflict unleashed, today that sentiment changes to euphoria in purchases. So much so that the IBEX 35, the main index of the Spanish stock market, is up 2.19%, the biggest increase since March, and recovers the level of 9,300 points. Such extreme volatility, as one trader said at the close, is not good for the market.
After yesterday's slump, caused by the outbreak of the conflict between Israel and the Palestinian group Hamas, the selective has gained 200.8 points today and closed at 9,352.1, the highest level since the end of September. So far this year it has advanced 13.65 %.
Within the IBEX, Grifols (4.39 %), Cellnex (4.27 %) and Inmobiliaria Colonial (3.92 %) posted the highest gains. The only stock to close in the red was Fluidra, down 0.34 %.
In the rest of Europe, gains also prevailed. Milan advanced 2.3 %; Paris, 2.01 %; Frankfurt, 1.95 %; and London, 1.82 %.
In Asia, the results were mixed: Tokyo rose by 2.43% and Hong Kong by 0.84%, but Shanghai dropped by 0.7% and Seoul by 0.26%.
As was the case yesterday, Wall Street opened in the green. The Dow Jones is now up 0.8 %; the S&P500, 1 %; and the technology-heavy Nasdaq, 1.2 %.
Reasons for the rise of the IBEX 35
Analysts attribute the recovery of European stock markets to the fall in oil prices, after Monday's sharp rises, to the containment of sovereign debt yields, and to the possibility that the US Federal Reserve will halt rate hikes.
In the oil market, prices are down slightly after yesterday's sharp rises, driven by the outbreak of violence in the Middle East.
Brent, the benchmark crude in Europe, fell by 0.4% to below 88 dollars per barrel, while West Texas Intermediate (WTI), the US benchmark, fell by 0.3% to just over 86 dollars per barrel.
In the sovereign debt market, yields fell in Europe, except in the case of Germany.
The yield on the German bond, considered the safest, rebounded to 2.77% after Monday's decline.
On the other hand, the yield on the Spanish ten-year bond fell to 3.87 %.
In the US, the interest on the benchmark bond fell to 4.63 %.
In the currency market, the US dollar loses steam after Monday's gains. The euro is up 0.5 % and trades at 1.06 dollars.
The price of gold, another of the safe-haven assets, maintained its upward trend, although at a slower pace: it rose by 0.5% and exceeded 1,873 dollars per ounce.