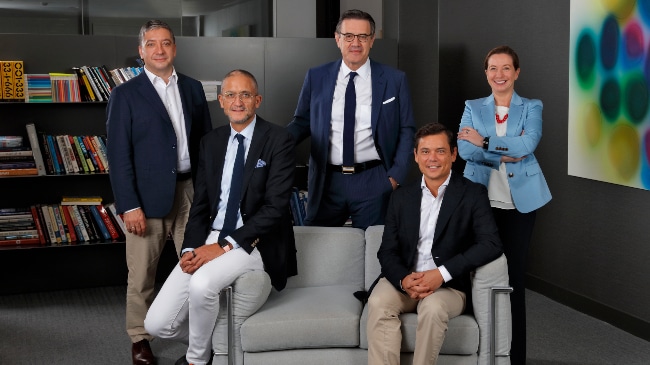 LLYC earned 7 million euros last year, up 30%.
FINANCE
|
MARCH 9, 2023
|
LAST UPDATE: MARCH 9, 2023 13:18
NEWSROOM
LLYC's audited 2022 results show significant growth despite the uncertain environment generated by the war in Ukraine and its impact on the global economy. The communications, digital marketing and public affairs consultancy's total revenues reached €89.5m (+39% compared to 2021) and operational revenues (total revenues minus re-invoicing of client expenses) were €72.7m (+36%).
Recurring EBITDA (gross operating profit) improved by 26% to 16 million euros and consolidated net profit rose by 30.6% to 7 million euros. In two years the firm has almost doubled in size, both in total and operational revenues and EBITDA (+90%).
"These good results have been possible thanks to the significant commercial effort made by all the teams and the strength of the customer portfolio. With them, we once again met the targets set in the business plan, in line with our commitment to the market and to our shareholders. The budget for 2023 reflects double-digit revenue improvements. We have a robust base to face inorganic growth in key markets for the firm", says Alejandro Romero, Global CEO of LLYC.
The results reflect a balance between business units. Europe contributed 36% of operating revenues and 43% of EBITDA in 2022; Americas, 32% and 30%, respectively. The remainder came from Deep Digital Business, the area that integrates all of the firm's artificial intelligence, digital transformation and inbound marketing service lines and solutions, which has seen strong growth.
Deep Digital Business already represents a third of LLYC's business. Its services are in high demand and revenues increased by 98% in 2022. It is the key to the transformation of the firm's offering.
The Deep Digital Business unit doubles its revenues by 2022 and already accounts for a third of the business.
LLYC has low debt compared to the market average and the resources to meet the ambitious business plan set out in its budget for 2023. The financial debt/EBITDA ratio is -0.3 and gross debt was reduced to 8.9 million euros (-15% compared to 2021).
It closed last year with 1,127 professionals, compared to 966 in 2021 (+17%). 15% of the workforce was promoted to positions of greater responsibility (62% were women) and 637 people participated in the Challengers programme, which boosts young talent.