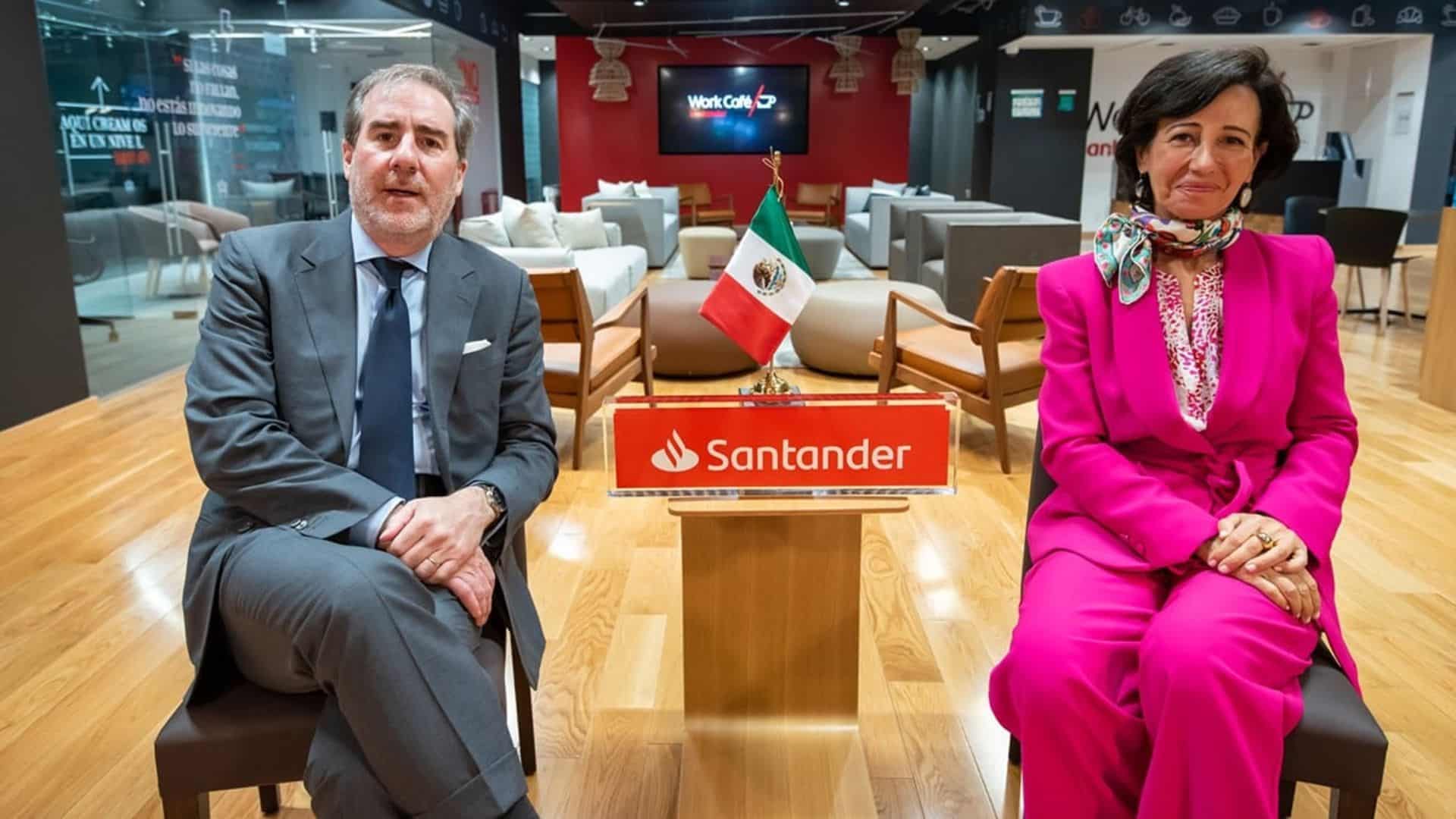 Santander posted profit of 8,143 million in the first nine months of 2023 and earnings per share rose 17%
FINANCE
|
OCTOBER 25, 2023
|
LAST UPDATE: OCTOBER 25, 2023 10:43
NEWSROOM
Banco Santander earned 8,143 million euros in the year to September 2023, up 11%, thanks in part to rising interest rates, which led to "strong revenue growth, especially in Europe and Mexico", beating analysts' forecasts and setting a new record.
In a note sent Wednesday to the National Securities Market Commission (CNMV), Santander explained that it improved profitability and value for its shareholders, with a return on tangible equity (RoTE) of 14.8% (+1.3 p.p.) and earnings per share (EPS) of 48 cents, 17% more.
We achieved another record quarter, with earnings per share up 17% and return on tangible equity of 14.8%," said Ana Botín, chairman of the Banco Santander Group. We have nine million new customers, revenues are up 13% and we are making progress in simplifying our businesses.
He added that "the decision to align the operating model of the retail and commercial and consumer banking businesses with our strategy is a decisive step to further leverage the strength of our global network to better serve our customers and increase shareholder value creation.
Dividend growth
"This year," he concludes, "we have already increased tangible book value (TNAV) plus dividend per share by 12% and cash dividend per share by 39% year-on-year. In an increasingly uncertain environment, the strength of our model and our teams is even more evident. I am confident that we will achieve our 2023 objectives based on the positive momentum we are carrying and expect to continue in 2024.
In the third quarter alone, the attributable profit of the bank chaired by Ana Botín rose 26% year-on-year to EUR 2,902 million.
Spain once again surpassed Brazil in its contribution to the Group's accounts, with a net profit of 1,864 million euros, compared to 1,426 million euros in the South American country.
In general, geographic and business diversification continued to benefit the global accounts and enabled the strong growth in Europe to "more than offset" the increase in provisions in North and South America.
Grupo Santander's profits in Europe increased 49%.
The group earned EUR 4,176 million in Europe, up 49%, while in North America net profit fell 19% to EUR 1,900 million and in South America it fell 16% to EUR 2,329 million.
Digital Consumer Bank, which groups together the businesses of Santander Consumer Finance (SCF) and Openbank, earned EUR 823 million, 8% less, because of higher costs and provisions, while Santander Corporate & Investment Banking (Santander CIB)'s attributable profit was 22% higher at EUR 2,680 million.
Global gross operating income was 13% higher at EUR 43,095 million, while costs were 10% higher at EUR 18,961 million and the efficiency ratio improved 1.5 p.p. to 44%.
Fee and commission income increased 6%, driven by sales of value added products, especially in the bank's global businesses (CIB, Wealth Management & Insurance, PagoNxt and auto).
Loans and advances
Loans and advances to customers declined by 2.7% to EUR 1.039 trillion, while customer funds rose by 5.1%, with deposits increasing by 4% to EUR 1.034 trillion, thanks to growth in retail customers and Corporate & Investment Banking.
Customers continued to use excess deposits to repay debt, especially mortgages, which, together with the decline in demand in some markets due to higher interest rates, resulted in the aforementioned fall in the total loan portfolio, although consumer finance increased by 7 %.
The NPL ratio rose to 3.13 % from 3.08 % a year ago, with NPL coverage at 68 %, slightly worse than the previous 70 %.