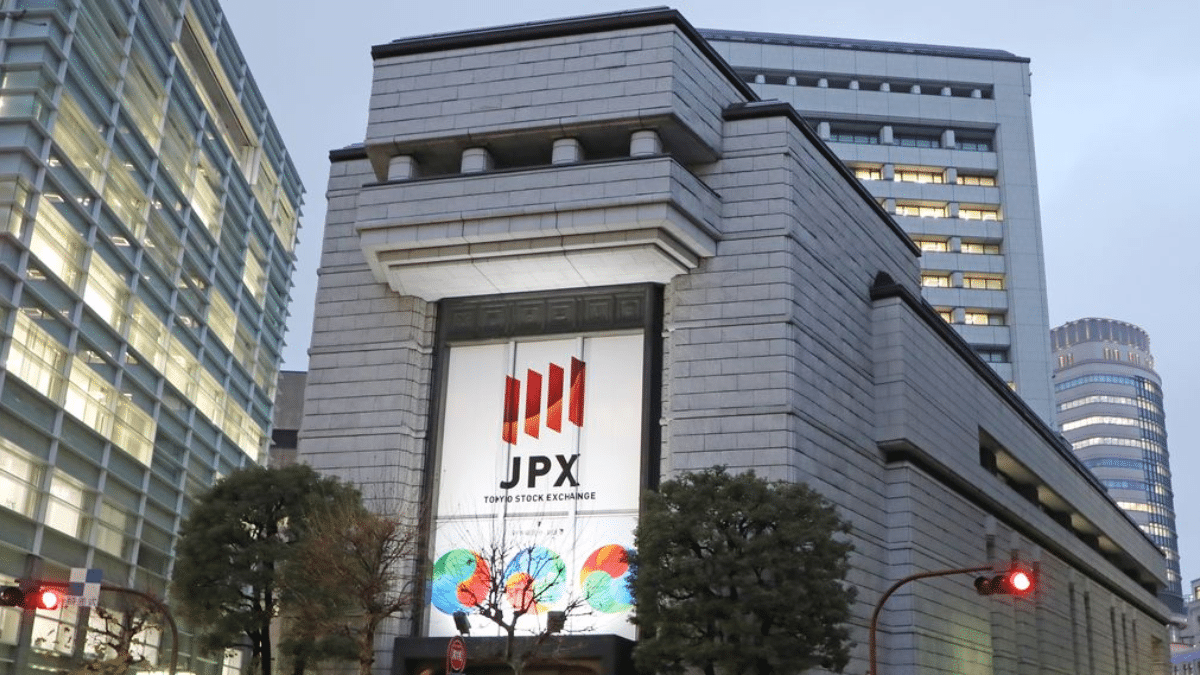 SVB contagion spreads: Japanese banks plunge on Tokyo Stock Exchange
FINANCE
|
MARCH 14, 2023
|
LAST UPDATE: MARCH 14, 2023 12:40
NEWSROOM
Three of Japan's largest banks, Mitsubishi UFJ, Mizuho and Sumitomo Mitsui, fell sharply today, along with other Japanese banks, on fears about their exposure to the failure of Silicon Valley Bank (SVB).
The Tokyo Stock Exchange's main index, the Nikkei, fell 2.19 % on Tuesday to its lowest level in three months and after falling as much as 2.6 % during the day, dragged down by nervousness in the banking sector.
First Bank of Toyama, based in the central Japanese archipelago, plunged 11.69%, the biggest fall of the day among companies in the main section (those with the largest capitalisation on the local stock market), without it being clear whether it has links to SVB or the also bankrupt Signature Bank.
It was followed by Meiko Electronics, down 11.55 %, and ACCESS, specialising in internet services, which lost 9.98 % after disclosing that its US subsidiary IP Infusion has an equity deposit of some USD 11.6 million in SVB.
Although the company said in a statement that it believes the impact of this event on its performance and finances will be "negligible", investors reacted with pessimism.
Financial group Mitsubishi UFJ was the most actively traded company of the session, falling 8.58%, closely followed by its competitors Sumitomo Mitsui and Mizuho, which depreciated 7.56% and 7.13% respectively.
The asset management conglomerate Sumitomo Mitsui Trust – independent of the financial group of the same name, but with economic links – with a stake of just under 2 % in SVB, fell by 5.53 %.
Also among the day's most heavily traded and worst performers was the technology group Softbank, one of Tokyo's largest capitalisations, which lost 4.07%.
Softbank is not directly linked to SVB, but its huge investments in technology companies through its funds have raised concerns about the future of the deposits and loans that the latter may have in the bankrupt financial institution, which would further impact its already battered portfolio.
Also negatively affecting banks was today's fall in Japanese 10-year government bond yields, which hit their yield forecasts.
Yields fell as much as 0.2% during the day, before returning to 0.25% by the close, but far from the 0.5% range acceptable to the Bank of Japan (BoJ).
Tokyo financial markets are among the worst responders to the weekend announcement of the failure of the two US financial institutions, which, while expected to have limited impact in Asia, has raised concerns that it is reminiscent of the Lehman Brothers bankruptcy.
Japanese Finance Minister Shunichi Suzuki insisted today that Japan believes the possibility of SVB's failure affecting the Japanese financial system is low and that US authorities are taking action.
US financial regulators have said they will take steps to ensure that all insured deposits and customer refunds are protected, but shareholders and some debt holders will not be protected.