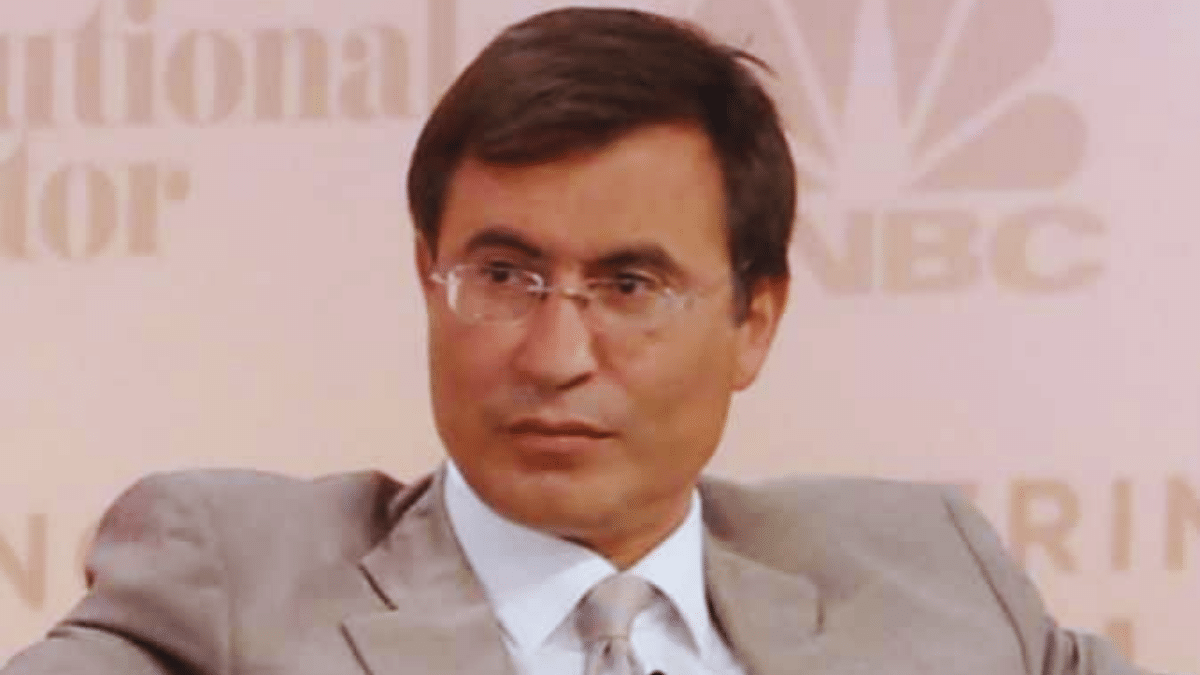 TCI, Hohn's fund, asks to relieve Cellnex's chairman after becoming the largest shareholder
FINANCE
|
MARCH 24, 2023
|
LAST UPDATE: MARCH 27, 2023 10:08
NEWSROOM
British investor Chris Hohn has become the new largest shareholder in Cellnex, increasing his stake in the company from 7.08% to 9.03%, and has said he will ask to relieve the current chairman of the board, Bertrand Khan, as well as two directors, at the next General Shareholders' Meeting.
According to the records of the CNMV, the stock exchange supervisor, Hohn's stake is divided into 3.11 % of voting rights attributed to the shares and 5.91 % of voting rights through financial instruments, specifically the fund he heads, The Children's Investment Master Fund (TCI).
In other words, this investor, with an activist profile, has only 3.11 % of voting rights, but as it exceeds 3 % it has the right to make this request at the General Shareholders' Meeting, scheduled for June.
In this way, TCI is the largest shareholder ahead of Edizione – holding company of the Benetton family – (which has 8.2%) and the sovereign wealth fund of Singapore (with 7.03%), as well as other shareholders such as Criteria Caixa, BlackRock, Norges Bank and the Canada Pension Plan Investment Board.
In addition, Hohn has sent a letter to the board of directors of this telecommunications infrastructure operator requesting the removal of its chairman, Bertrand Khan, and two directors: the independent Peter Shore and the proprietary director, proposed by the Singapore sovereign wealth fund, Alexandra Reich.
Hohn's intention is for one of these two directors to be replaced by a representative of TCI, according to the letter, which can be consulted on the investor's website.
"We believe Cellnex is a fantastic company, but in our opinion it cannot reach its full potential because it is held back by poor corporate governance," the letter states.
Cellnex, which closed 2022 with a loss of 297 million euros, 18% less than in 2021, and raised its revenues to 3,499 million, up 38%, has opted to change its strategy: after investing some 35,000 million euros in acquisitions since its IPO in 2015, it is now prioritising organic growth.
In this context of change of direction, the CEO, Tobías Martínez, whose contract was due to expire in December 2024, announced in January his resignation from the position, which will become effective in June, a decision that he has assured is "personal" and not caused by "pressure" from shareholders. He also explained that he is "participating in the process" of choosing a successor.
Precisely in relation to this replacement, TCI considers that "insufficient progress" is being made in the search for a new CEO, which has caused it to "lose confidence" in the three members of the board of directors it is proposing to dismiss.
The new CEO of Cellnex will have to have the backing of eight of the eleven members of the board.
Cellnex sources have declined to comment on this shareholder movement.