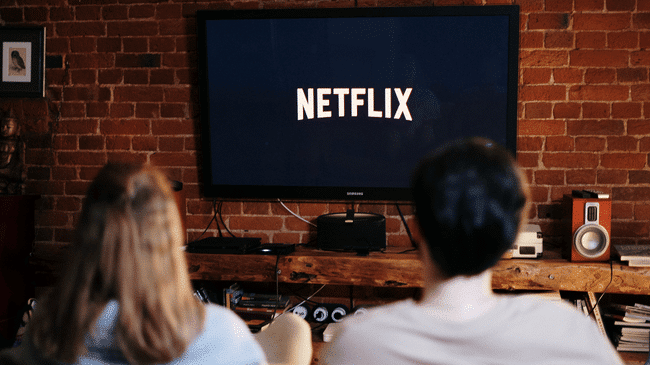 Half of Spanish Netflix users are willing to switch to the new ad-supported tariff
MEDIA
|
FEBRUARY 15, 2023
|
LAST UPDATE: FEBRUARY 15, 2023 16:25
NEWSROOM
In this news item we talk about: Netflix
One out of every two Netflix users would be willing to pay less for their subscription fees in exchange for including advertising, according to the advance results of the "25th Edition of Navegantes en la Red", the study on Internet use with approximately 19,000 interviews conducted by the Asociación para la Investigación de Medios de Comunicación (AIMC).
According to this study, in Spain almost half (48.8%) of subscribers to paid video-on-demand Internet platforms are willing to switch to this new type of tariff. This is one of the main conclusions of the preview of the study, which will be published in its full version next month.
At the moment, according to another study based on surveys, only 8.6% of users who access Netflix in Spain do so under the new plan with ads. This is similar to the figure recorded in the United States.
Beyond Netflix: the behaviour of users of other platforms
When asked about users of other pay TV platforms, Mitele Plus (69.7% of its users would switch) and Atresplayer Premium (66.3%) are the ones with the most likely subscribers to this new format. Also above the average are Apple TV+ (57.8%) and DAZN (53.8%).
On the other hand, users of Amazon Prime Video (46.9%), HBO Max (47.3%), Disney + (48.1%) and Netflix (49%) are the most reluctant.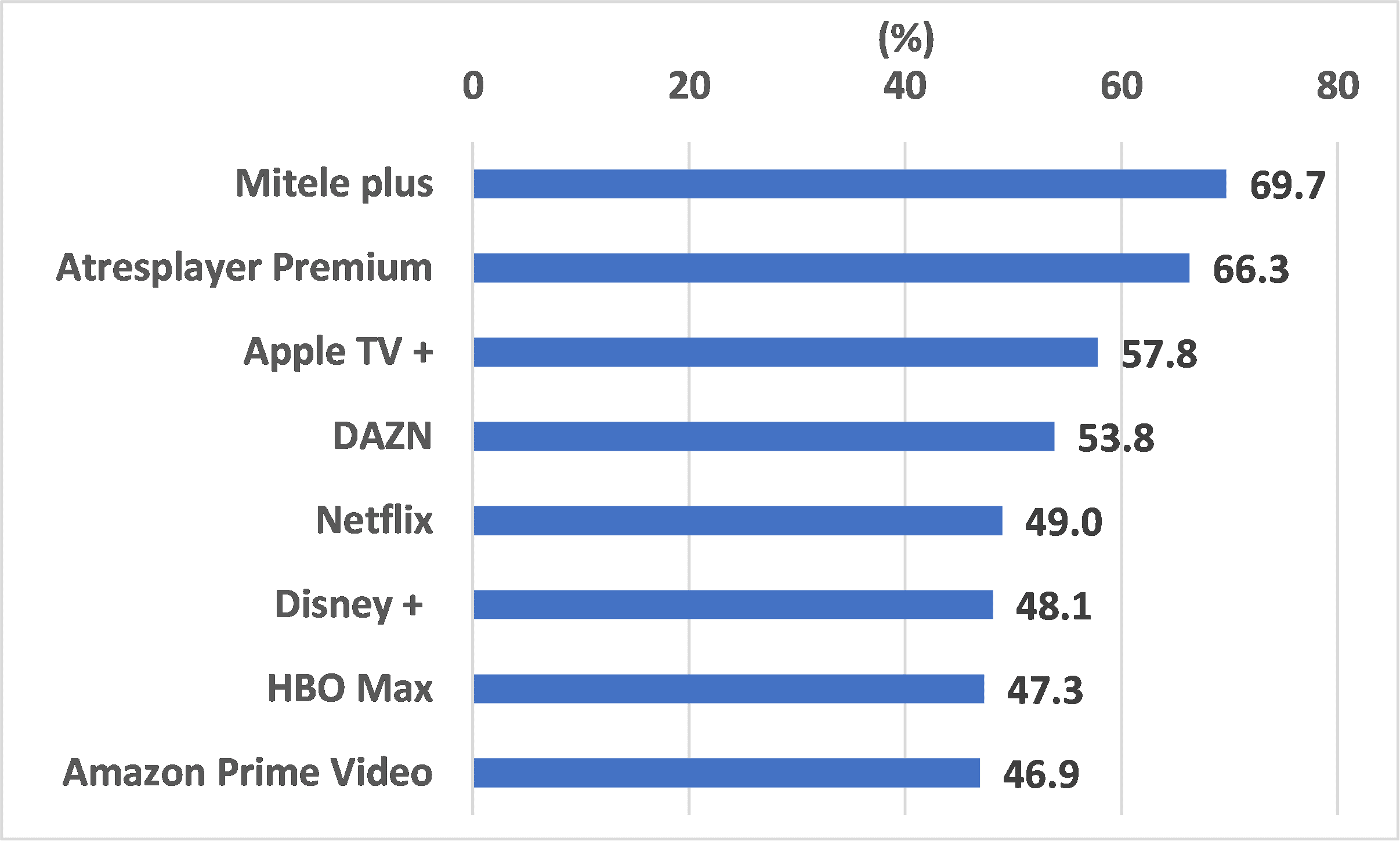 Source: Navigators on the Net.
On the other hand, subscribers to a single platform are the least willing to switch (44.1%). But when Internet users are registered on more than one platform and, therefore, devote more financial effort to it, they are more inclined to the idea of saving some money (50.8%).
Along the same lines, those who already have another type of subscription are more receptive to this type of offer. For example, among newspaper or magazine subscribers, 58.8% would be willing to change the tariff of their TV platforms, compared to 45.7% of those who do not subscribe to other media.
Young people, more likely to switch
Another variable that affects the decision is age: while young people are more likely to switch, the percentage decreases as age increases, falling from 56.8% among internet users aged 18 to 24, to 50.9% among those aged 25 to 54, to 44.4% for those aged 55 to 64, and 37.5% for those aged 65 and over, most of whom, therefore, prefer to keep their subscription, even if it is slightly more expensive, but not to have advertising content.
Similarly, the size of the household also has an influence: the greater the number of people, the greater the inclination to subscribe to the new tariffs.