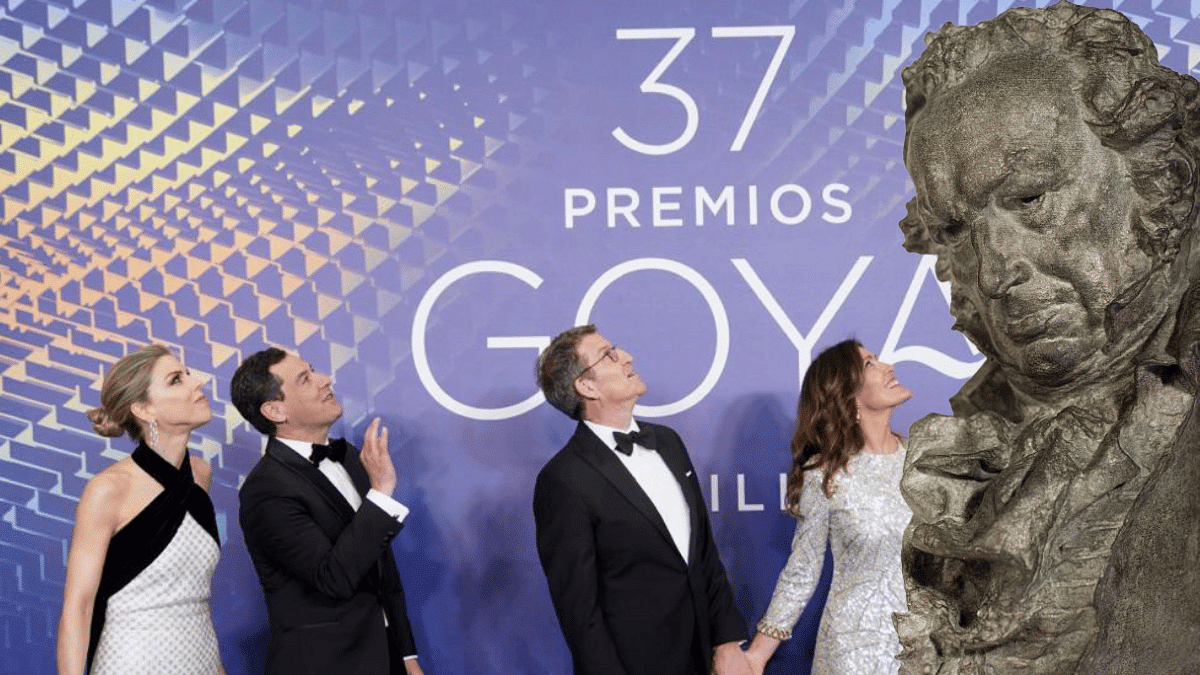 The Goya Awards, a sectarian celebration, according to Julio Ariza
MEDIA
|
FEBRUARY 14, 2023
|
LAST UPDATE: FEBRUARY 20, 2023 12:03
NEWSROOM
Last Saturday, Seville was dressed up to receive the most important Spanish film awards: The Goya Awards. Once again, the ceremony was characterised by being more vindictive and political than cinematographic.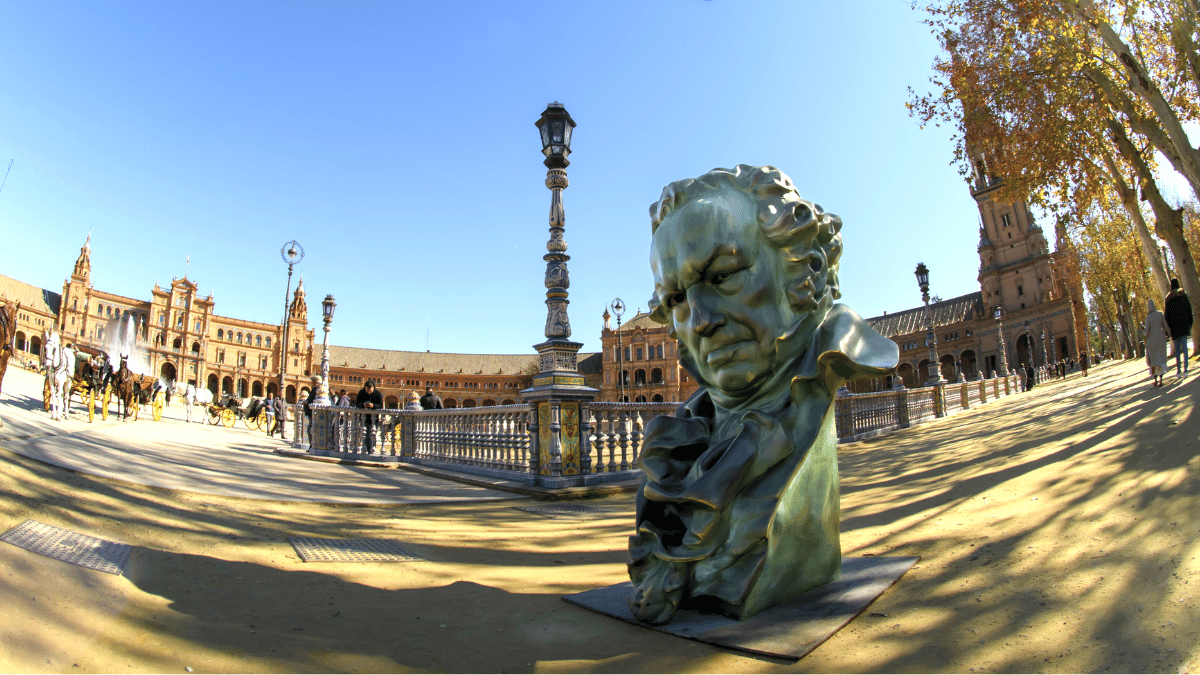 The collaborators of Dando Caña have not overlooked Jordi Evolé's reminder: "it is already Sunday and at 12.00 there is a demonstration in Madrid (of the health sector)". To these statements, journalist Ana Agulló commented that her colleague was not referring to the demonstration in Galicia or to other types of demonstrations, such as the "Yes to life" demonstration, called after the Constitutional Court's decision on 14 March, and which they commented on Ariza's channel last week.
The journalist agreed with her director that the Goya Awards "are totally biased, above all, when we should be looking at the state level. That is to say, the problem we have with healthcare is not only in the Community of Madrid when, after the Basque Country, it is the best autonomous community in terms of time and space with regard to waiting for these major surgeries. It is everything at the state level".
Controversy at Los Goya 2023
Julio Ariza wanted to overlook the words of Doña Eulalia Ramón, Saura's wife, who was in charge of collecting, together with her children, the Goya of Honour for her late husband, who has "thanked the public health system for the care given to her husband when he would have been treated in a private-concerted clinic". She also took advantage of her speech to demand "that health personnel deserve to be cared for as they care for everyone else". Ariza recalled that Garzón had also gone to Torrejón to a private-concerted clinic for his wife to give birth, and that Bardem went to the demonstration and it also seems that there were images of him leaving a private clinic.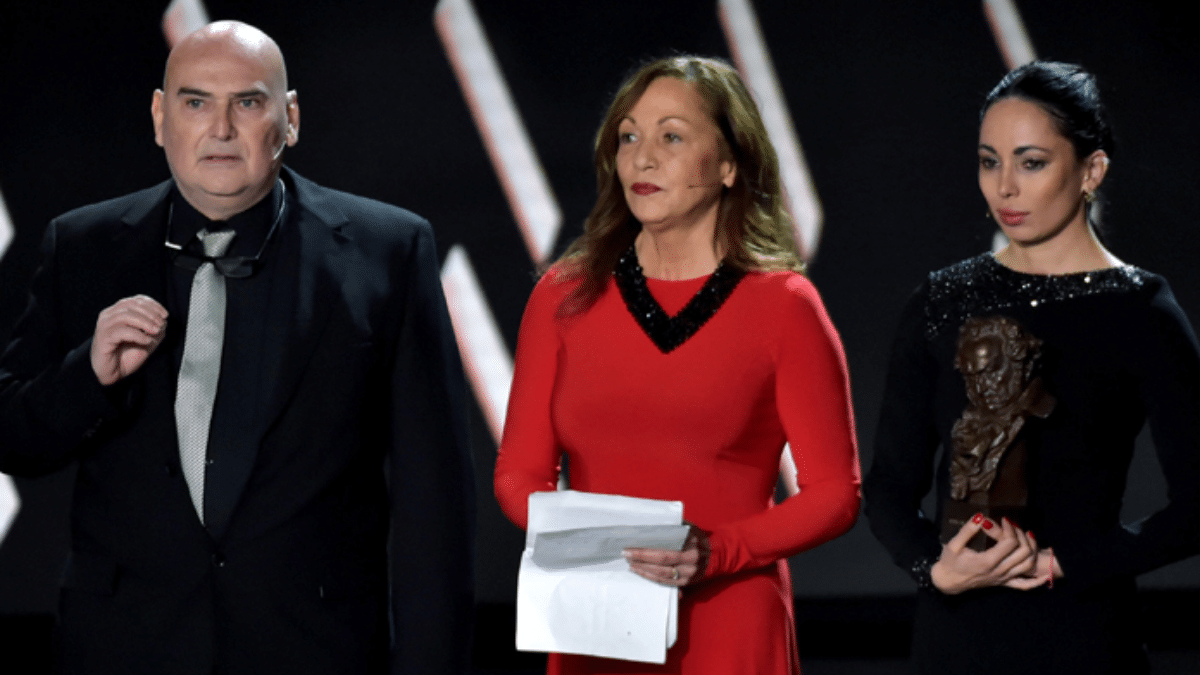 Eduardo Casanova, far from criticising Almeida again, regretted his words and declared on the red carpet microphones that he felt terrible and acknowledged and recalled that he had publicly apologised to him because nothing justifies an insult, not even the difference in political ideas. And, after asking at the time that VOX voters not go to see his films, he managed, according to El Debate, to get only 38 people to go to the cinema over the weekend to see a feature film that had received 317,000 euros from the state. So he retracted his statement and rectified it: "whoever wants to can come and see the films".
And, speaking of figures, around 1 million euros, which comes from the Film Academy, sponsors and RTVE, is what the 2023 ceremony has cost. RTVE is public, so part of this gala is paid for with Spanish people's money, as Dando Caña reminded us.
Julio Ariza's Goya
In 2013, Julio Ariza received the Goya in the category of Best Animated Film for The Adventures of Tadeo Jones and, when collecting the statuette, he thanked the journalist for his support, because, without him, the leap from short to feature film would not have been possible, and he was the first person to support the project as a feature film.
The producer from Navarre proudly reminded viewers that The Adventures of Tadeo Jones was the highest-grossing animated film in Spanish cinema: "I am in favour of private-concerted cinema, like them (…) That is to say, the money is provided by the public budget and they manage it. Let's see if they can see if this model can be exported to other things, such as education or health".
The director of El Toro TV described the Goya Awards as "very sectarian" because they are there to praise their own ideas and their own people. "They are very exclusive awards, and I think it is time for alternative awards to emerge in the world of culture, film and art, as they do not represent a very important part of filmmakers and authors. Therefore, we will have to think about making other privately-contested films in the future".